Archives are the content-listing pages that WordPress generates for you. Toolset lets you fully customize the appearance and content of these archives.
On this page
Steps for Creating a Custom Archive
Go to Toolset → Dashboard and click the Create Archive button in the row of the post type you want to design an archive for.
Give a name to your archive in the pop-up dialog that appears.
Use the archive-creation wizard to set the basic options for your archive like pagination, search, and layout.
Use the WordPress Block Editor to design your archive.
Use Toolset blocks to add dynamic fields to the template.
New archives created using Toolset have default settings for pagination, ordering, and more. You can change these settings at any time.
In the right sidebar, click the WordPress Archive tab. There are sections for all the main settings in your archive.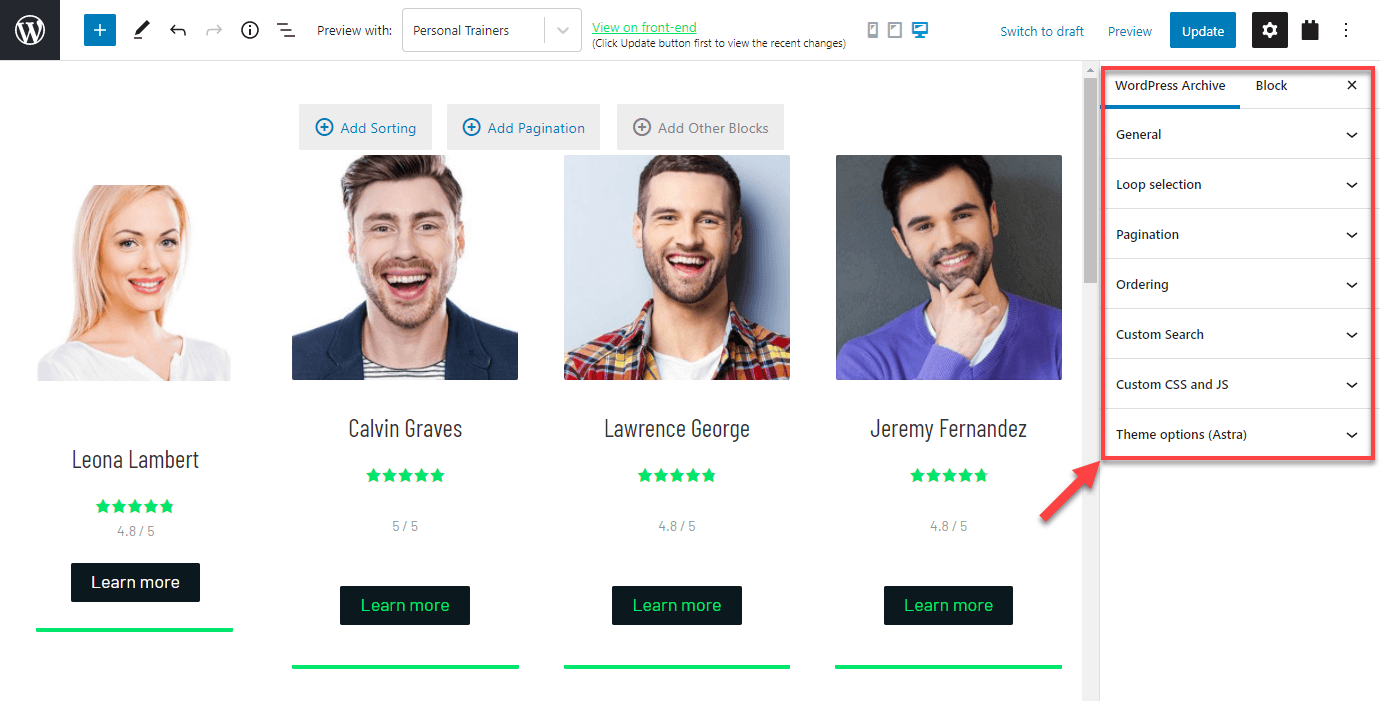 You can also add advanced features like front-end sorting, custom search, and filters the list of posts.
For further instructions, see below.
Send feedback to our documentation team