Toolset Access plugin lets you create custom roles for your site's members and give them the correct privileges.
Follow these steps
Go to the Toolset → Access Control page and click the Custom Roles tab.
Use the Add new role button to add the roles that you need. You can add as many custom roles as you like.
As a starting point, you can copy the default privileges from the Subscriber role. Of course, you can go ahead and set your own privileges for each role.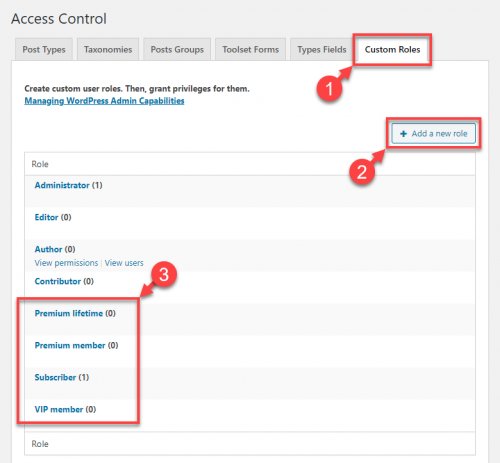 Toolset saves custom roles the same way as WordPress saves the built-in roles. This means that other plugins will see your custom roles. 
Users can have multiple roles in addition to the ones defined in Access.