Elementor templates do not allow you to design the archive pages for custom post types. However, you can easily do this with Toolset.
In WordPress, each custom post type or taxonomy has its own archive page. As the name suggests, this page usually lists all posts belonging to the post type or all posts associated with a certain taxonomy.
The following image displays an example of a news archive page on a company site.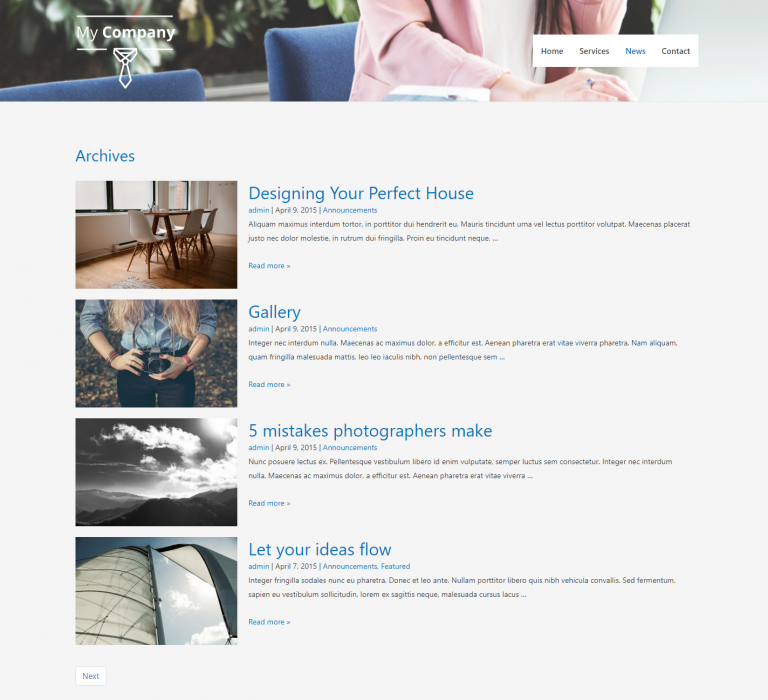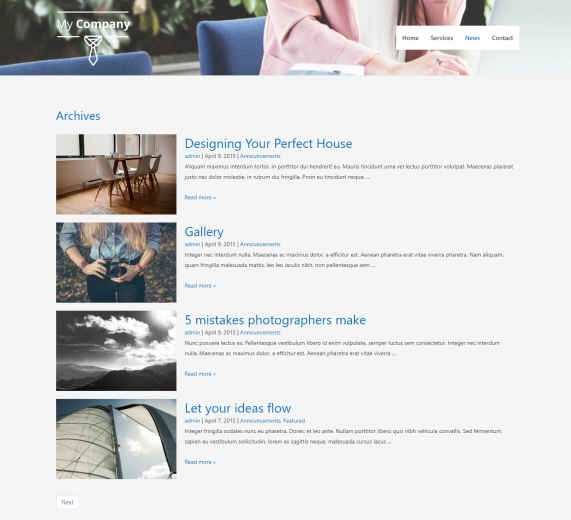 The workflow for designing archive pages with Toolset is different than the one for creating templates with Elementor.
To learn how to design archive pages visit our dedicated page about customizing archives.
What's next?
Next Using repeatable groups of custom fields with Toolset and Elementor