Oxygen is a visual editor plugin for WordPress. It's more than a page builder. It is a flexible and powerful visual site builder, that besides designing pages and templates also allows you to create headers and footers visually. Since Oxygen version 2.1 it is integrated with Toolset.
What the integration involves
When you create your websites using the Oxygen page builder you can:
Create Oxygen Templates that include Toolset Types fields – custom fields created with the Toolset Types plugin.
Insert Views created with the Toolset Views plugin into Oxygen pages and templates.
How to create Oxygen Templates for post types
Using the Oxygen page builder you can design templates for your custom post types. You can then easily insert custom fields created with Toolset into these templates.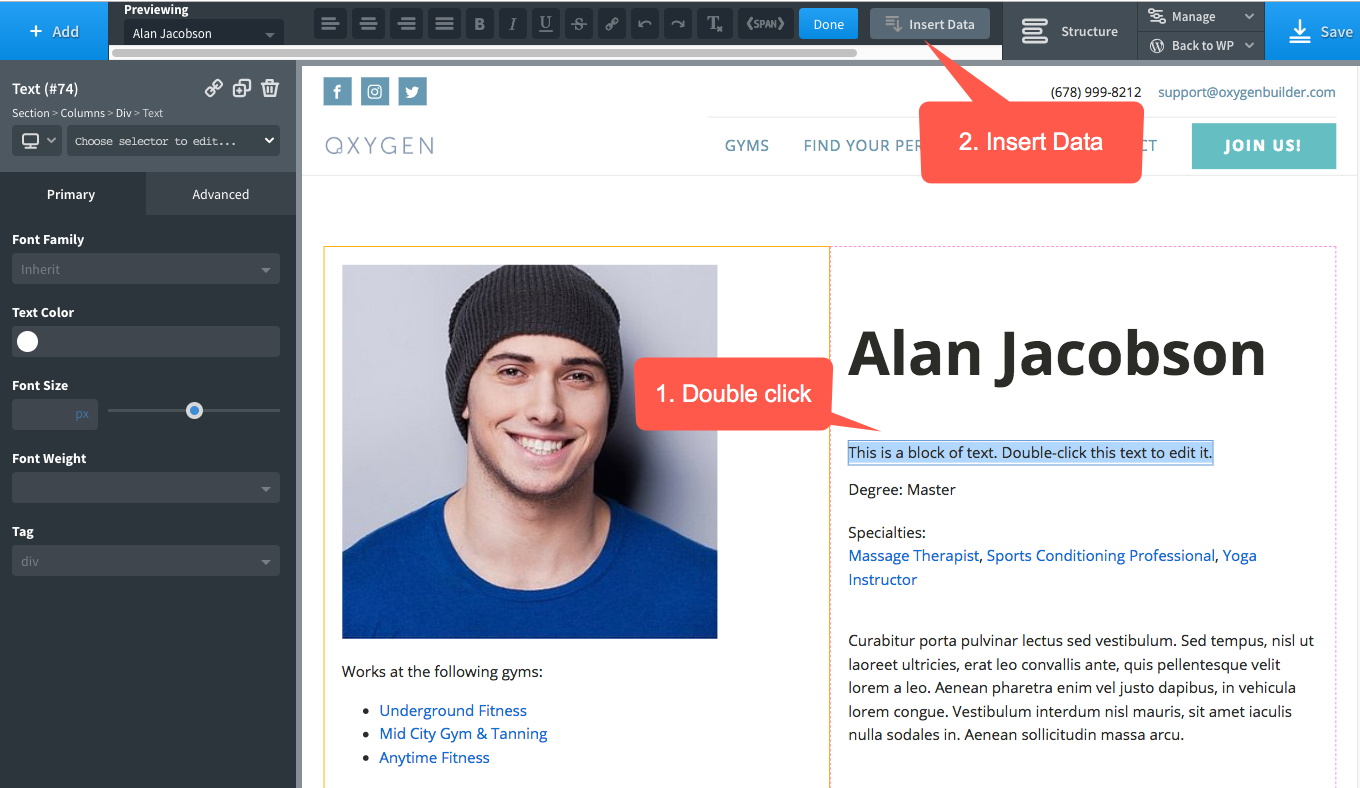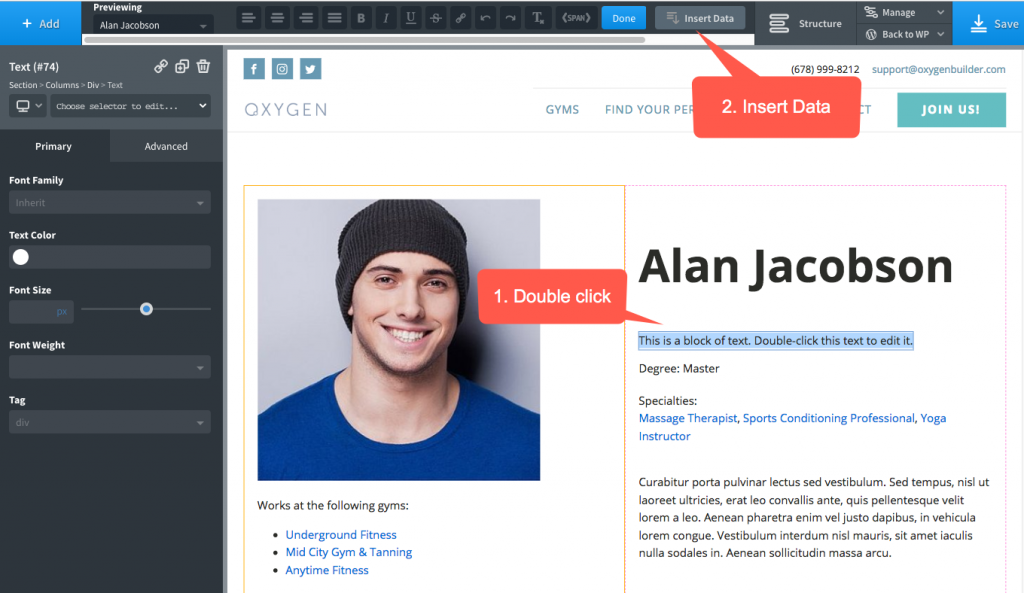 Read the step-by-step tutorial on how to Create templates for custom post types with Oxygen and Toolset.
How to insert other Toolset elements into Oxygen pages
Inserting a View into Oxygen designs is currently not working. The Oxygen developers are working on including this very soon in one of their upcoming releases.
Most of the stuff you build with Toolset is available as shortcodes. You can insert any shortcode into your Oxygen pages and templates, including Toolset shortcodes.
To get any Toolset shortcode, use the following steps:
Open any new or existing post or a page.
Click the Fields and Views button.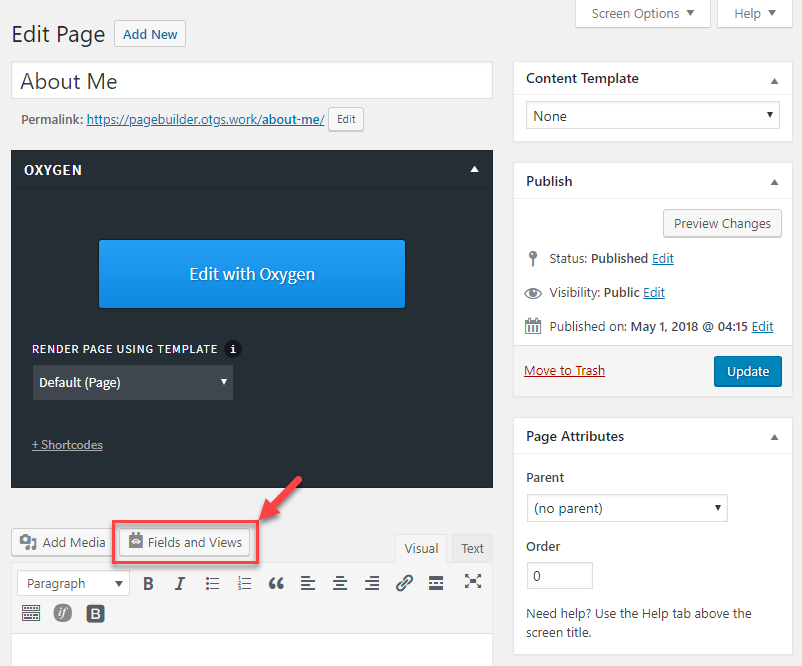 In the dialog that appears, click an element you wish to insert, for example, a post field, View, or a Toolset Form.
Click to insert the shortcode and copy it.
Once you have the needed Toolset shortcode, do the following:
Open an Oxygen page/template.
Click the +Add button.
Go to WordPress -> Shortcode and manually insert your shortcode.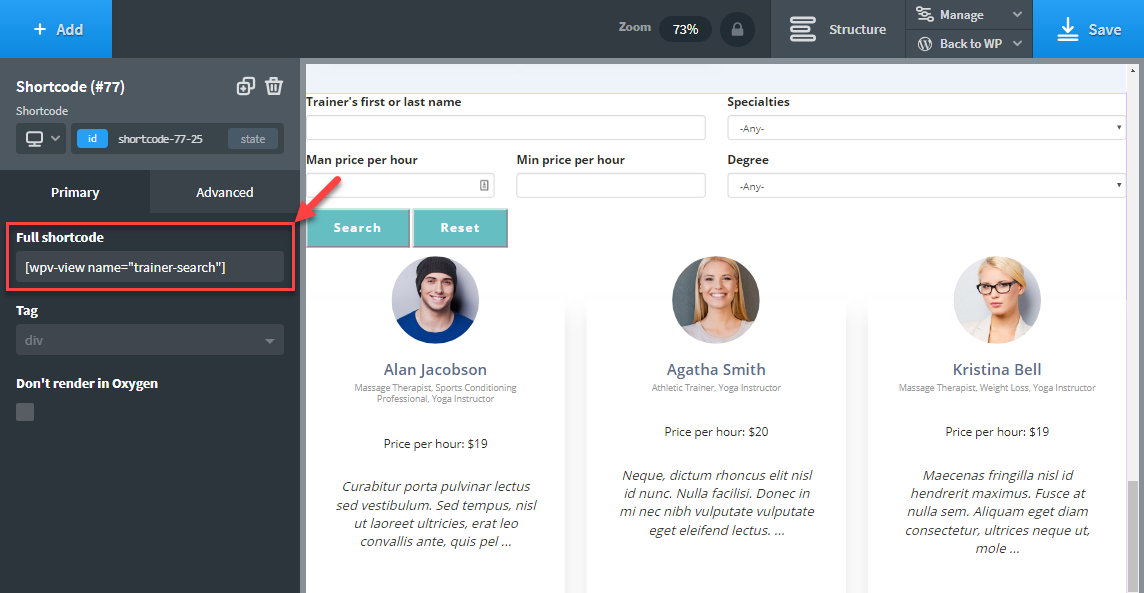 This way you can insert for example a Toolset Form into your Oxygen page.
Creating custom archive pages
Please note that currently, custom archives do not work with Oxygen Builder.
Send feedback to our documentation team