Toolset lets you add maps with markers to any page. You can style the map and choose where to place markers. In this lesson we teach how to create a "static map" with one marker. Typically, you'll include such maps on your "about us" or "contact us" pages.
Follow these steps
The Map block provides you with many options and ways to customize your maps. Use the options in the right sidebar to adjust all of the settings when you insert or edit a Map block.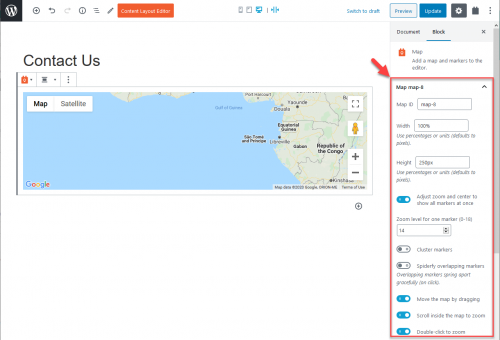 Add a map marker
After inserting a Map block, you need to add markers to it by clicking the Add marker button.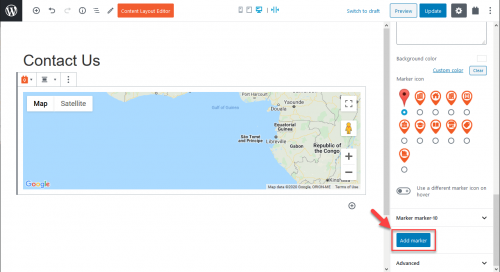 Now you can add the address to your marker.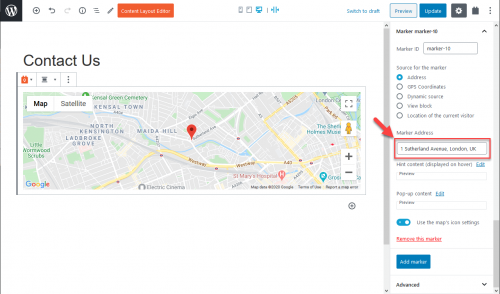 You can set different options for each marker. This includes changing the marker icon, adding content displayed when hovering or clicking a marker, and more.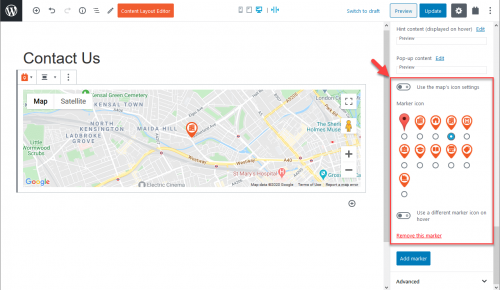 Send feedback to our documentation team