Elementor allows you to design templates for your custom post types. You can then easily insert custom fields created with Toolset into these templates.
Here is an example of an Elementor Single template used to display a single post belonging to a custom "Trainer" post type.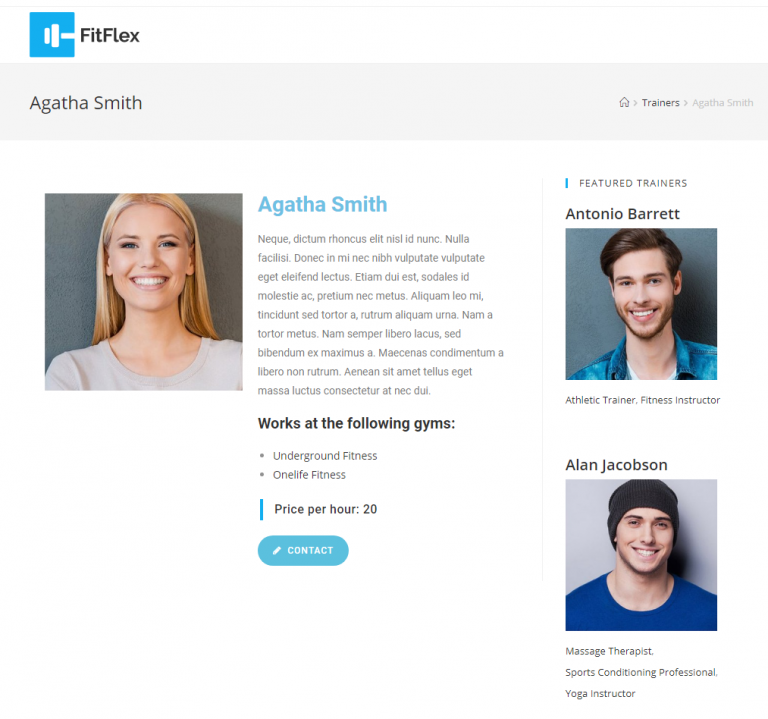 How to create an Elementor template
When using Toolset with Elementor, you will be using Elementor's own templating workflow, which is different than the Toolset's one.
You can use Toolset fields inside any type of an Elementor template, including Footer and Header ones.
After creating your custom post type and custom fields using Toolset, go to the Elementor -> My Templates page and click the Add New button.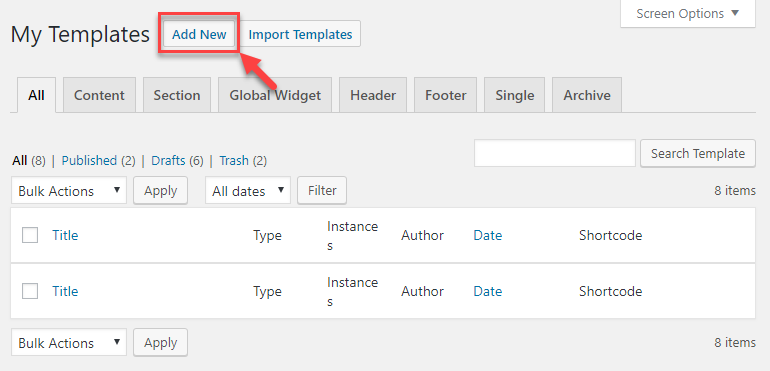 In the pop-up dialog that appears, select the options for the template:
Select the type of the template. In this case, we select Single.
Select the post type.
Give a name to your template.
When done, click Create Template.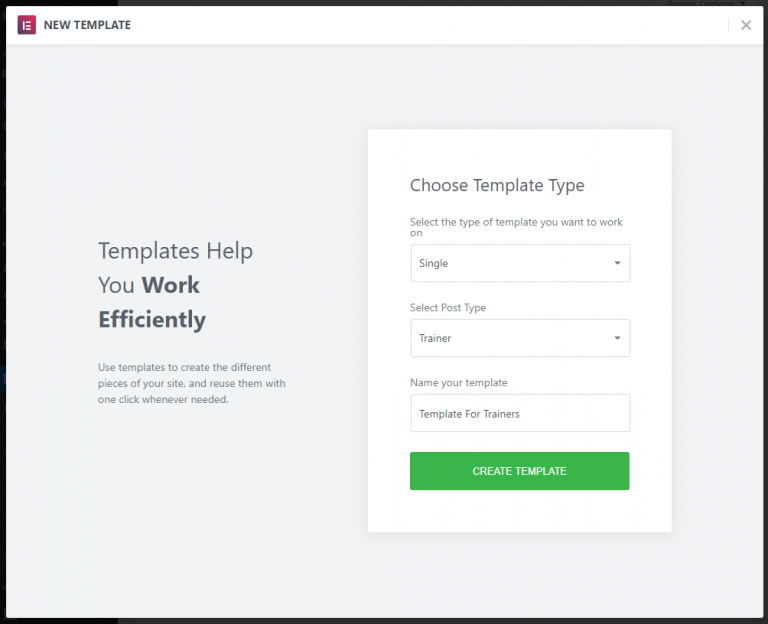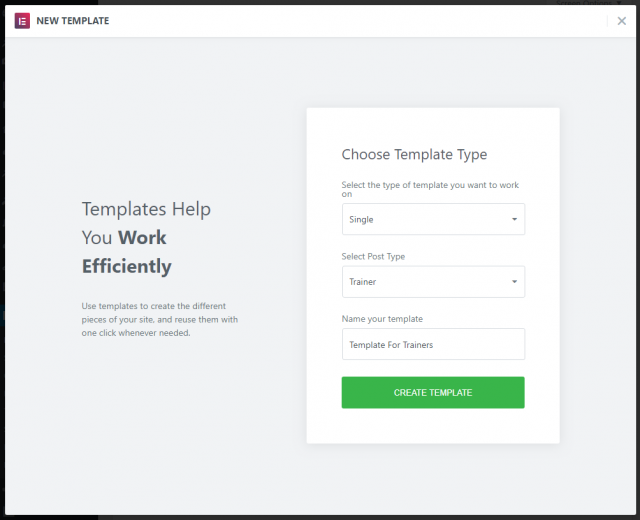 How to use Toolset fields in Elementor templates
Now, you can start designing your template. Use the following widgets to insert Toolset fields into the template:
Post Title
Page Title
Heading
Text Editor
Video
Button
Map
Icon
Icon Box
Image
After inserting one of these widgets, click on the Dynamic icon and select the Toolset field in a dialog that appears.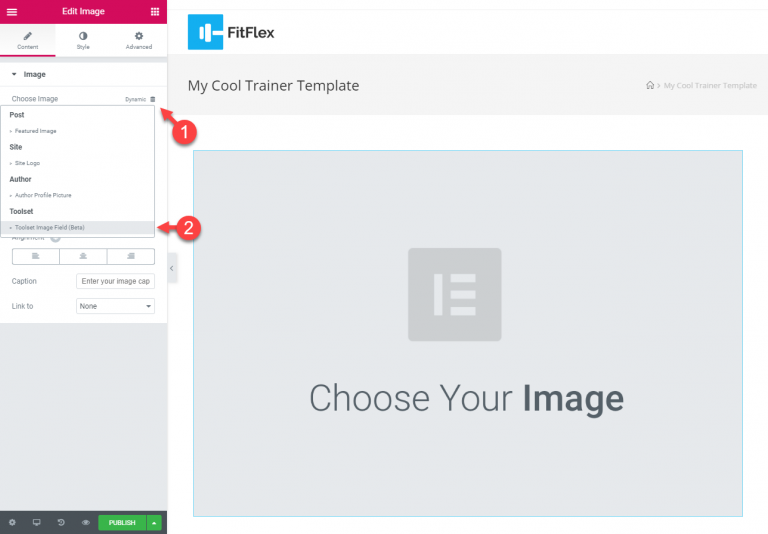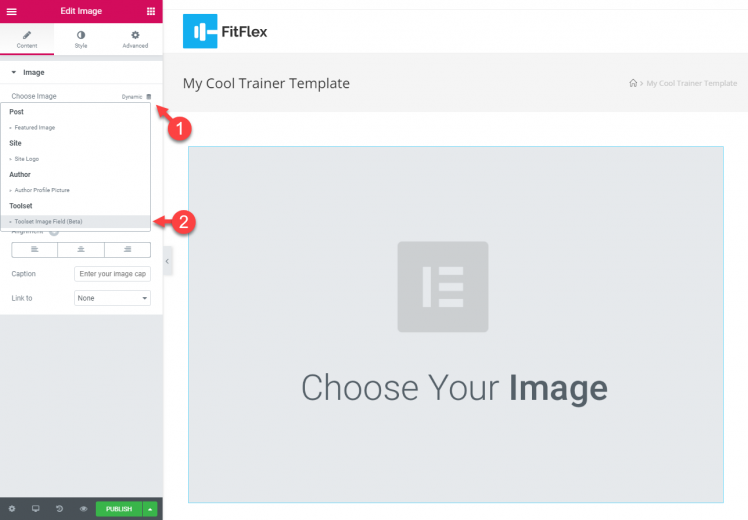 Click on the Toolset field that you just added. The Settings dialog will appear. Use the Key drop-down option to select the custom Toolset field you want to use.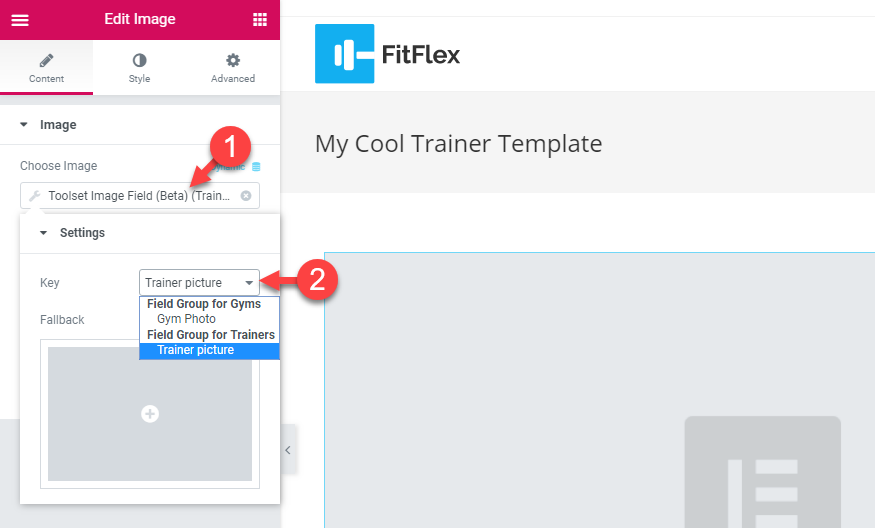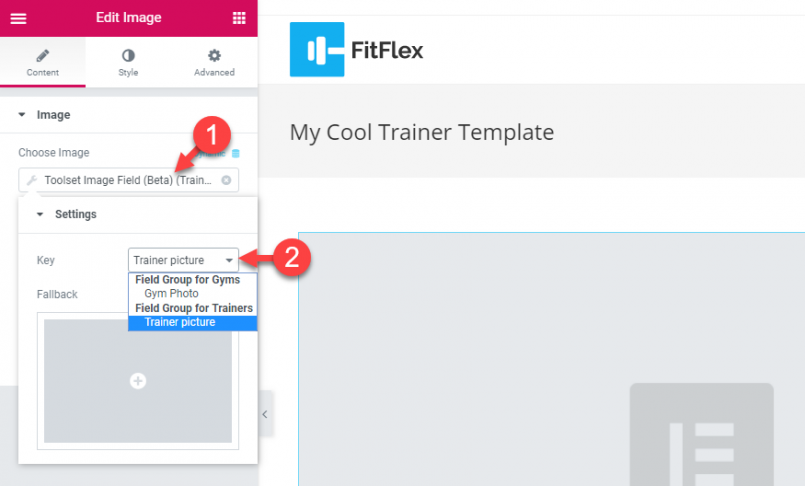 Use the widget controls to customize other properties like size or alignment.
When you are done designing the template, click the Publish button. A Display Conditions dialog will appear and you can select for which posts your Single template will be used. Click Publish.
Limitations when using Elementor and Toolset templates together
If you are using Elementor to design templates for your custom post types, do not assign a Content Template and an Elementor Template to the same content.
Also, do not insert an Elementor Template into a View's Loop Item or Content Template. If you need to use an Elementor Template in the Views Loop, add it directly within the wpv-loop tags. At the same time, make sure that the posts in the Views Loop are not using Content Template for styling.
What's next?
Next Build custom queries to list posts with Elementor and Toolset