Toolset allows you to connect posts of different types using relationships. When displaying posts of one type, you can easily display information from the related posts.
For example, let's say you have a site with information about personal training. You have a post type for trainers and another post type for gyms. Each trainer is available in specific gyms. This way, when you display trainers, you can also list all the gyms where he/she is available.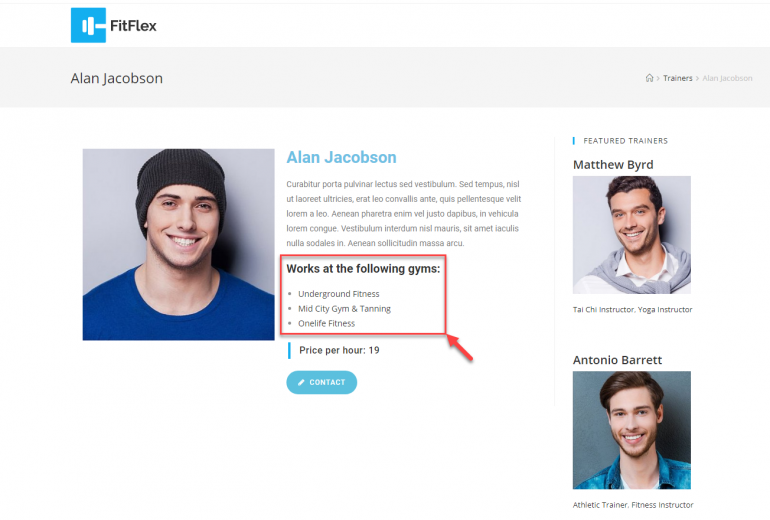 Of course, you can do it the other way around as well. The following image displays gyms listed on a map. Clicking on a gym brings up a pop-up with a list of all trainers who work at that gym.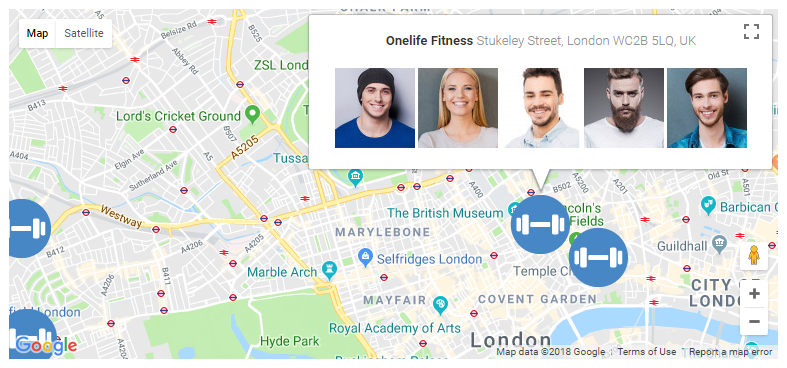 Getting started with post relationships
First, read the complete guide to post relationships. Then, display related content using a View.
What's next?