When creating sites or themes using the Layouts plugin, you can control who can edit existing layouts or create new layouts.
Layouts determine the structure of the site, and sometimes you might want to allow users to edit them; however, in other cases, it may be necessary to block certain user roles from changing layouts. Together with the Access plugin, you can choose different editing privileges for different users with different roles.
Access plugin allows you to control who can:
create new layouts
assign layouts to content
edit existing layouts
delete layouts
Version 1.2.4. of Access plugin introduced options for controlling the Layouts plugin capabilities. Please note that you can control Layouts capabilities only for the custom roles created with the Access plugin.
To change Layouts permissions, go to Toolset->Access Control page and click on the Custom Roles tab. All user roles will be listed there, including the custom roles. Click on the Change permissions link next to your custom role name to open a permission dialog as shown in the following image.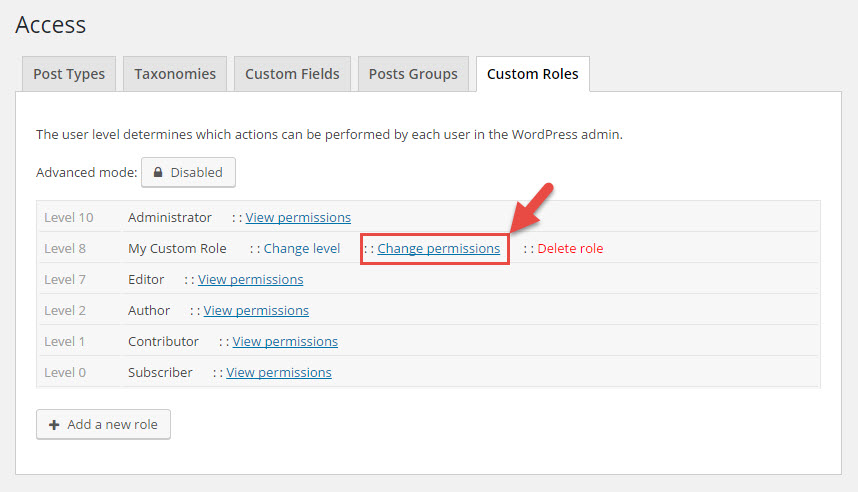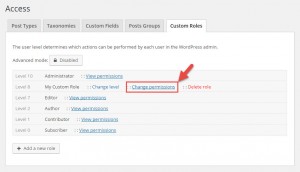 In the pop-up dialog that appears, click the Layouts capabilities link in the left sidebar. Select the Layouts capabilities you wish to assign to this particular custom role.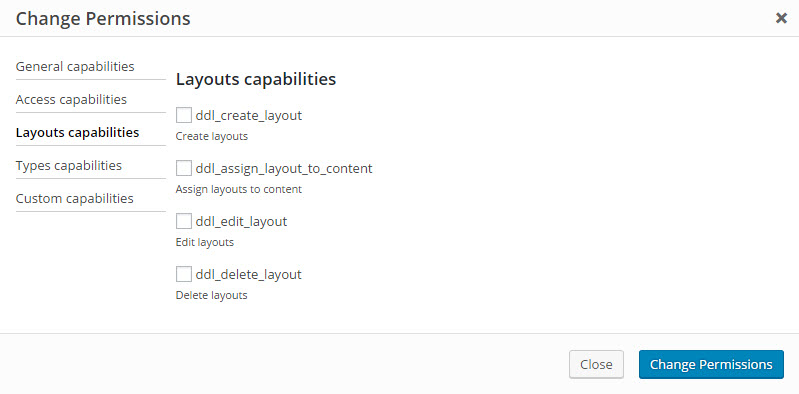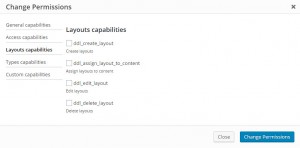 Please note:
Users can have capability to edit layouts enabled and capability to create new layouts disabled. This way they can effectively edit layouts but can not create them.
Users can not have capability to create new layouts enabled and the capability to edit layouts disabled. To effectively create new layouts, users must also have editing capability.
That's it! Repeat these steps for every custom role you are using on your site.