The Toolset Relationship Form cell allows you to add relationship forms to your layouts. Relationship Forms enable users of your website to make connections between posts that belong to post types which are in a many-to-many relationship.
For example, you might have a form that allows users to add "Songs" to "Albums", as displayed in the following image.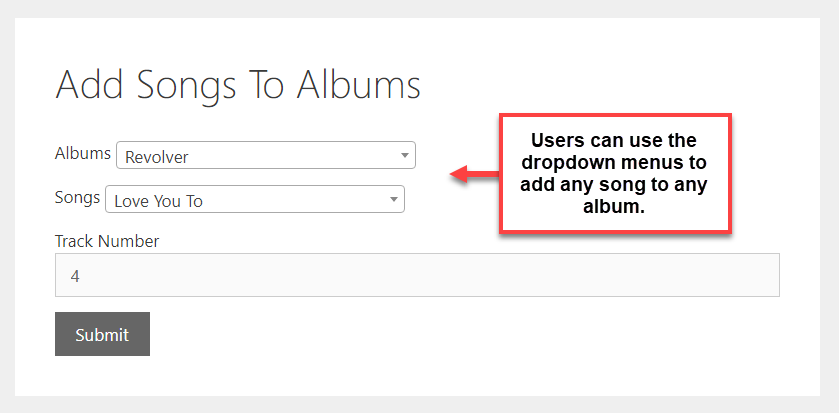 To read exact steps of creating and using Relationship Forms, visit our page about building front-end form for connecting posts.
After you insert the Toolset Relationship Form cell into a layout, you can choose from two main options: Create a new Relationship Form or Use an existing Form.
The Create a new Relationship Form option lets you create and edit a new form for use by the cell. After you have created and edited the new form, click the Continue button. In the last step you need to select how the form will connect related posts, or if it will be used as an "editing-mode" template.
The Use an existing Form option requires you to select one of the existing Relationship Forms for use by the Toolset Relationship Forms cell. After selecting an existing form, you can edit it and select how it will be used in a template.