Toolset reference-sites upgrade makes it easy to build advanced projects for your clients
Toolset reference sites have been revamped. The sites are now powered by popular WordPress themes that you can switch between without any hassle. In addition, the updates done within the templates allow you to get oriented quickly.
You are now fully equipped with ready-to-use and easy-to-customize sites for handling advanced WordPress projects. Let us review what is new.
Power of reference sites
If you are hearing about the Toolset reference sites for the first time, they are complete demo sites that you can duplicate automatically and then use to manage your own copy. We have sites dedicated to directory/classifieds projects that require front-end submission, as well as sites for real estate, e-commerce, and many other types of projects.
If you have a project with similar requirements, instead of reinventing the wheel, you can first review how we developed a website using Toolset and included all required elements.
We believe that editing a template is much easier than starting from a clean slate.
The process of creating a reference site copy is fully automated – in a few minutes, you can have an entire site up and running, either on your own WordPress site or in our discover-wp.com service.
Most popular WordPress themes
We replaced the Toolset Starter theme with some of the most popular themes.
For each of the reference sites, we provide three popular themes that you can easily switch between: Astra, GeneratePress, and OceanWP. These are all free and have received 5 (out of 5) star ratings in the WordPress theme repository.
These themes all provide a rich set of customization options, and you can easily adopt a reference site that meets your project requirements.
You can easily change to a different theme while maintaining the quality appearance of your site.
Because switching between these three popular WordPress themes is a smooth operation, you should not have problems using the reference site with the theme of your choice.
Why switching themes maintains correct styling?
First, the required styling, regardless of the theme, is handled in Toolset. Consider the "Special offer" section shown in the previous screenshot. The featured tours are displayed in a large grid, the cells of which use some custom CSS styling. When you switch to a different theme, the styles do not change.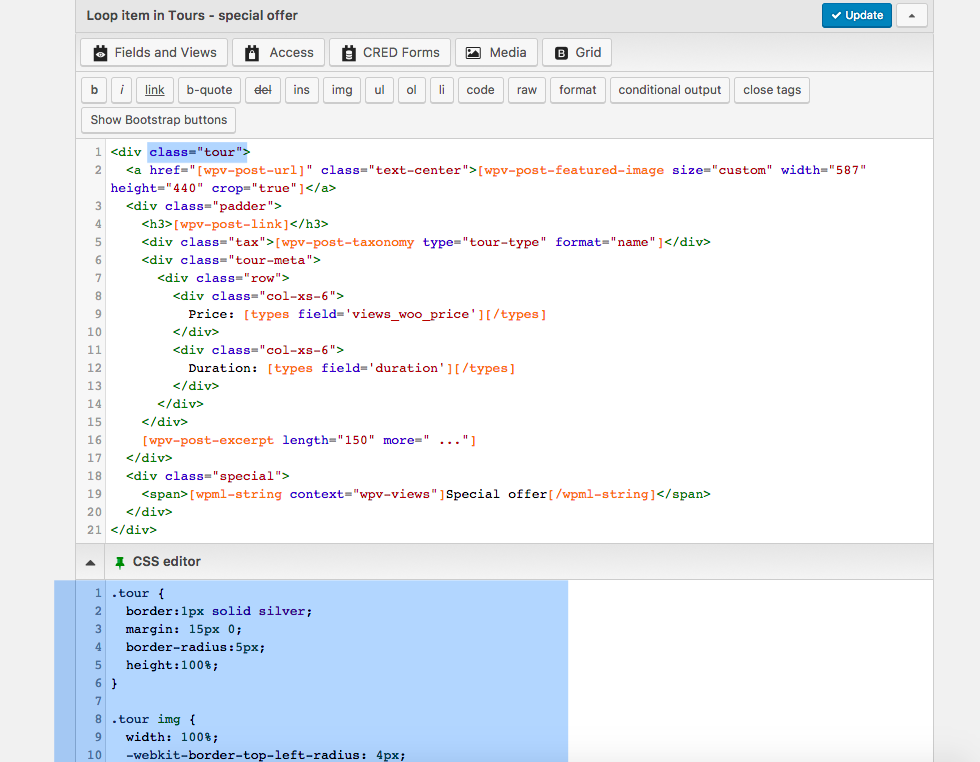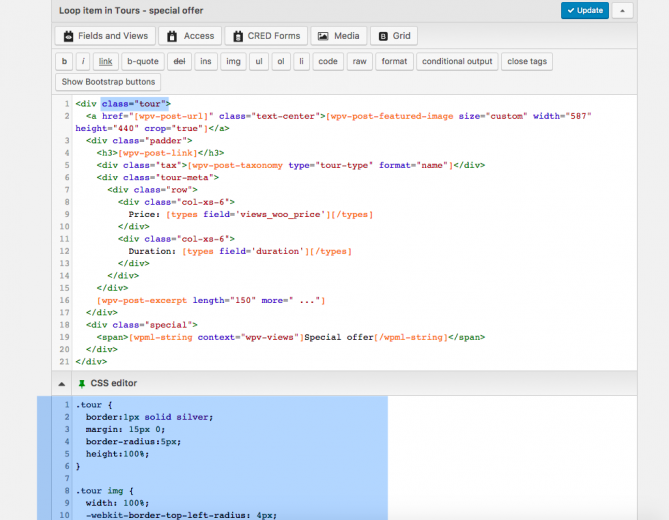 This is because the CSS rules are added to a View instead of to your theme stylesheet.
You can refer to the image on the left.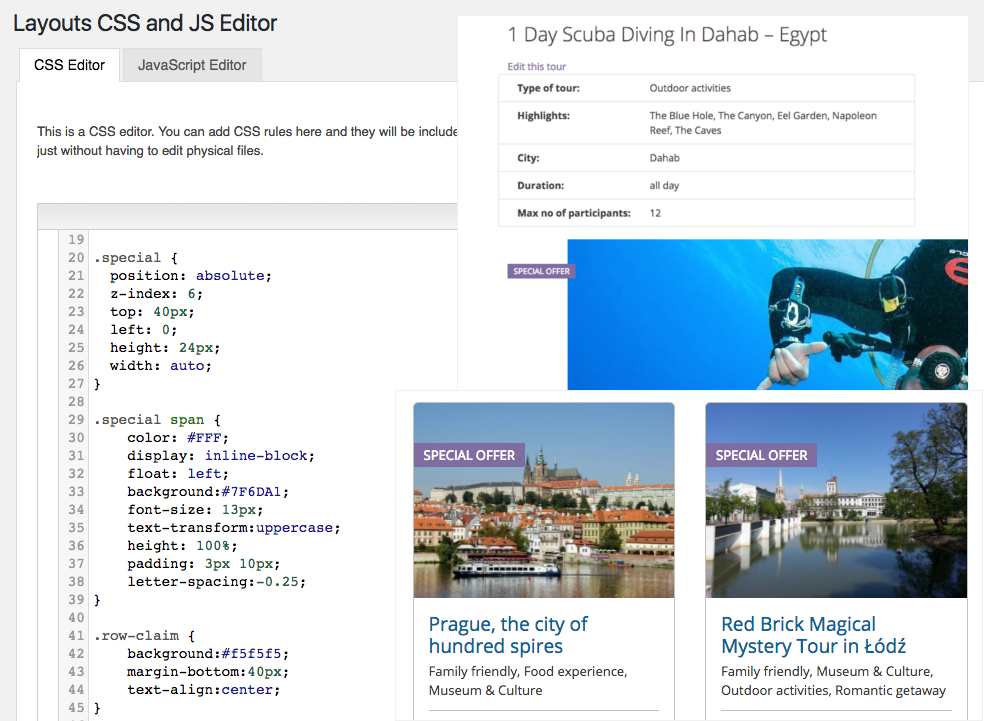 The rules of CSS classes that are used across the website, in multiple layouts (such as the "special offer" badge), have been added to the global Layouts CSS editor.
See the image on the right.
The second reason the site remains presentable despite changing the theme is because of the power of the theme customization options.
The appearance of these three themes (through the colors, fonts, text, logo, etc.) can be customized using the Customizer (Appearance -> Customize). The following images display theme customization screen for the OceanWP theme.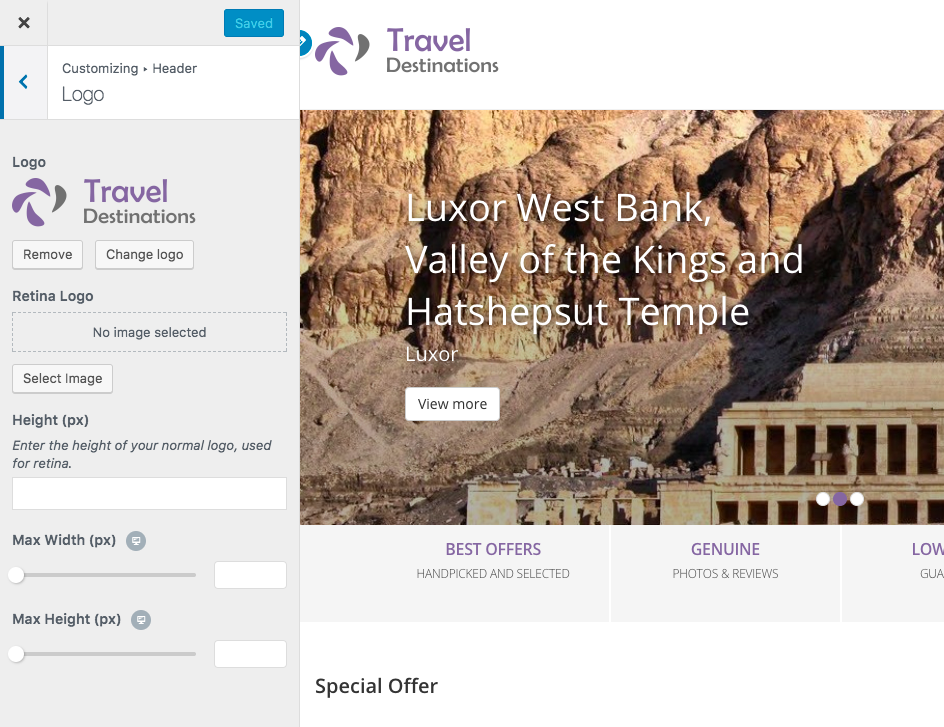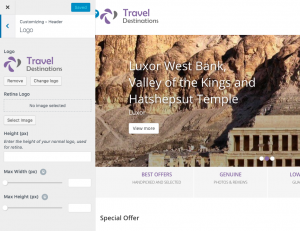 Using Theme options in layouts
We chose the Astra, GeneratePress, and OceanWP themes for the reference sites for another reason: all are integrated with Toolset to be custom types ready. This means that you can control different theme settings individually for each post type. Let us review a practical example.
In the screenshots that follow, a layout is used for single Tour pages. Tour is a custom post type. As you can see, no sidebar is displayed on the tour page.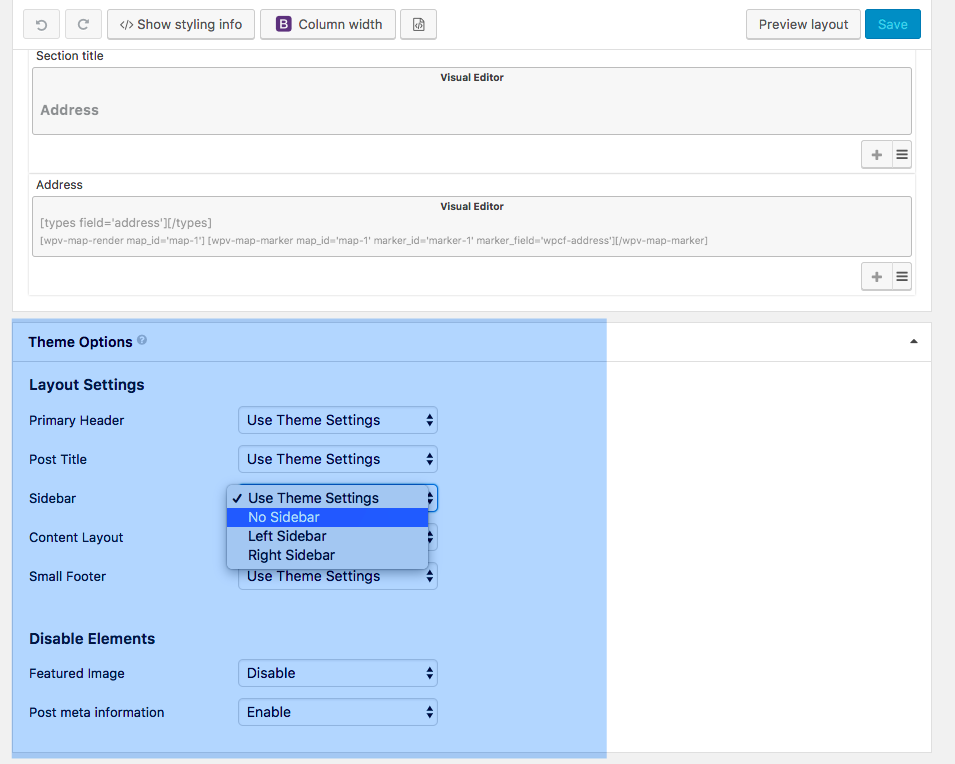 Now, suppose you would like to retain your sidebar for use on regular blog posts. The Theme Options section, which you will find at the bottom of your layout, is the place where you can control it.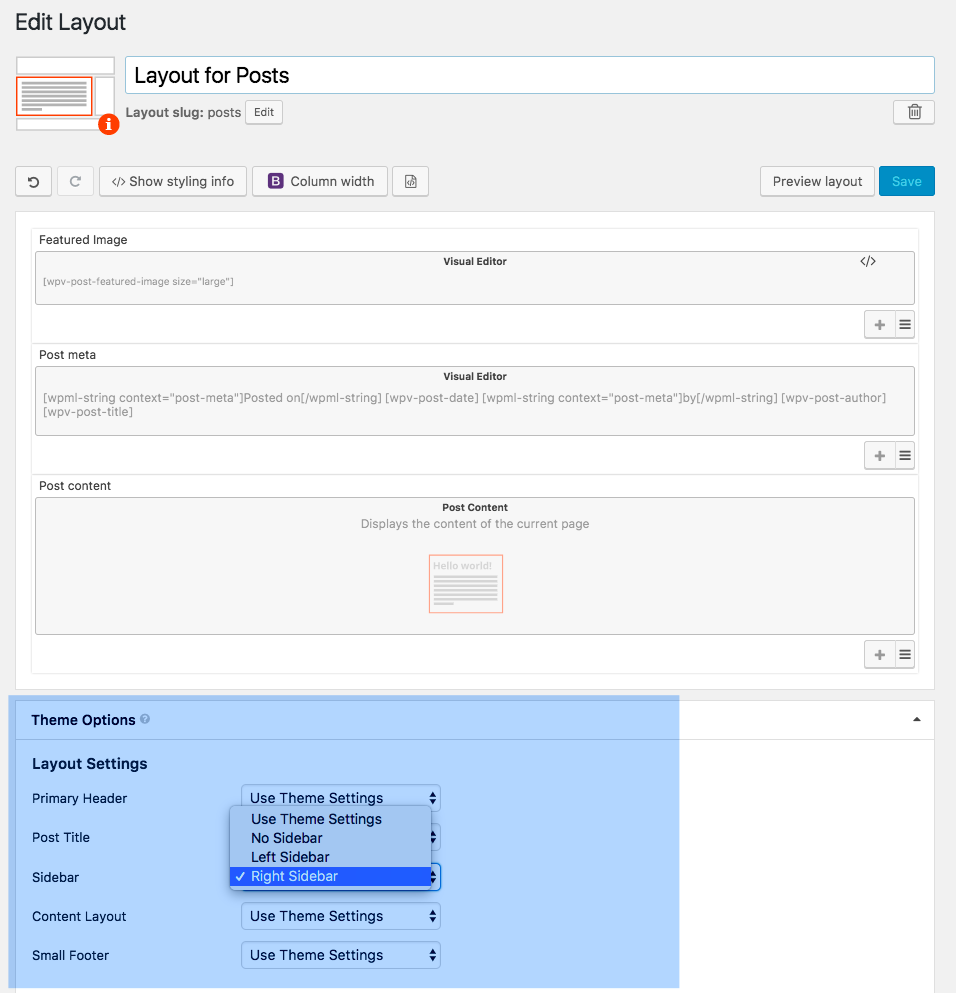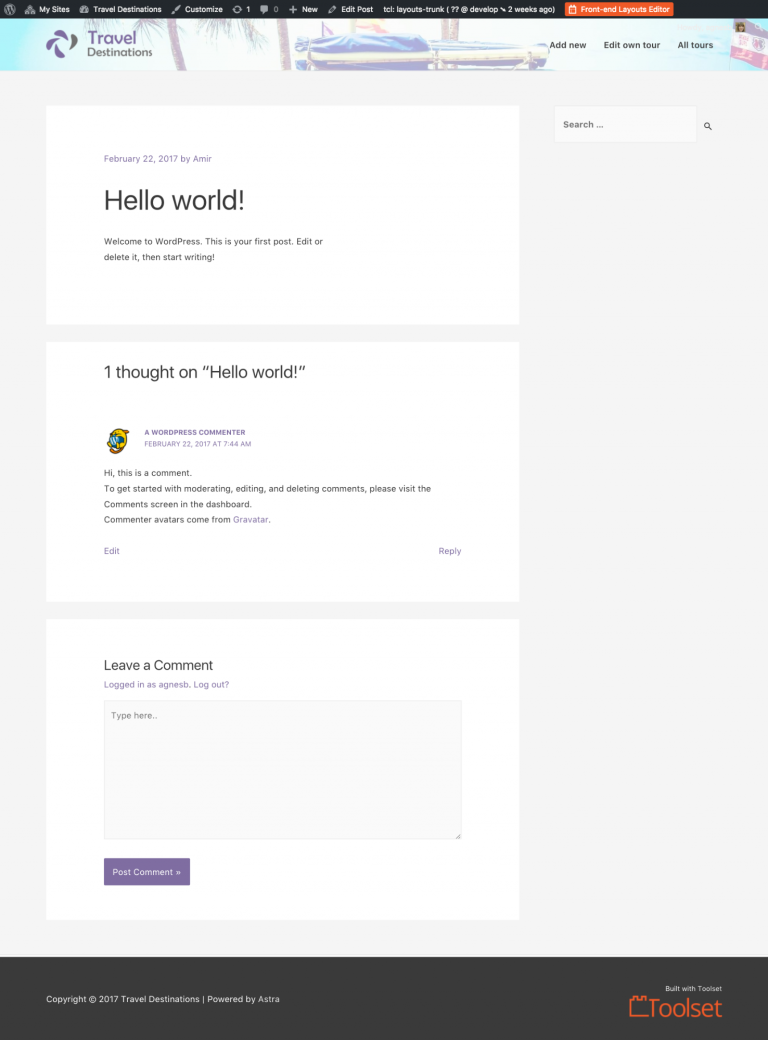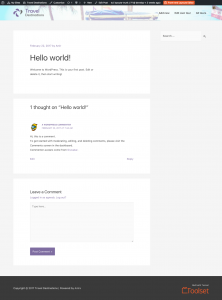 Ability to move individual layout elements independently
We also redesigned the layouts of our reference sites. Now, each of your post fields resides in a separate cell, allowing you to move individual layout elements independently.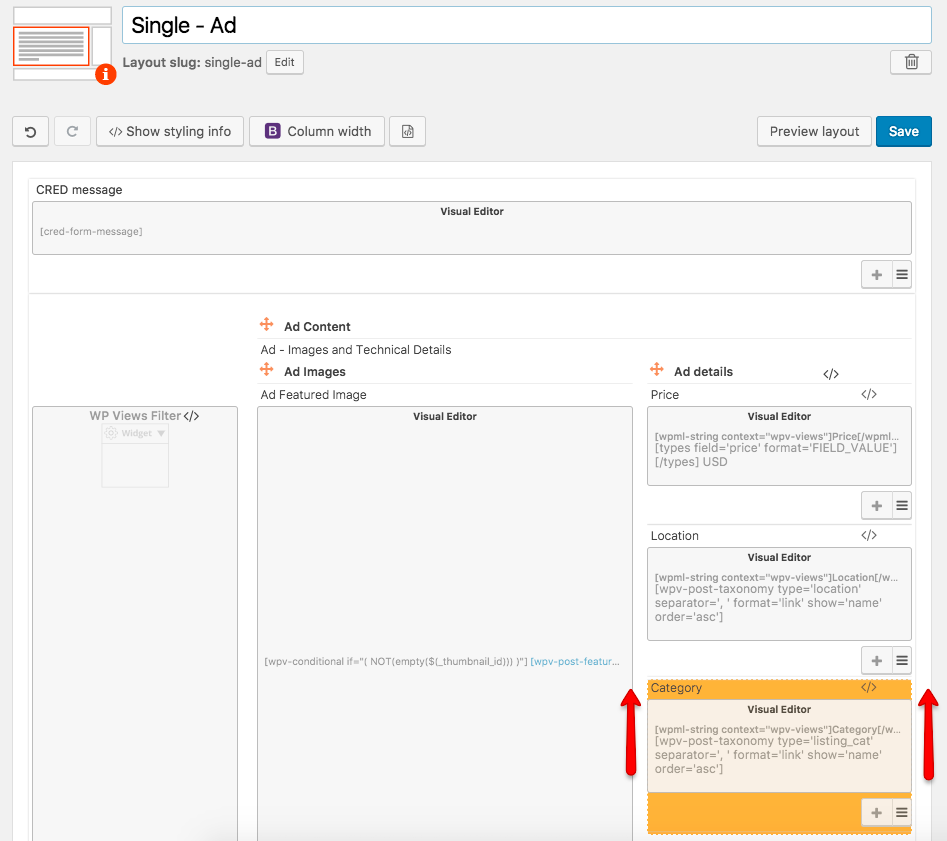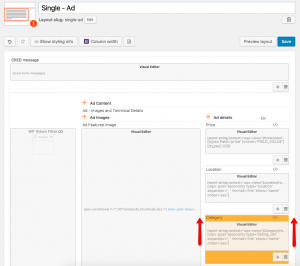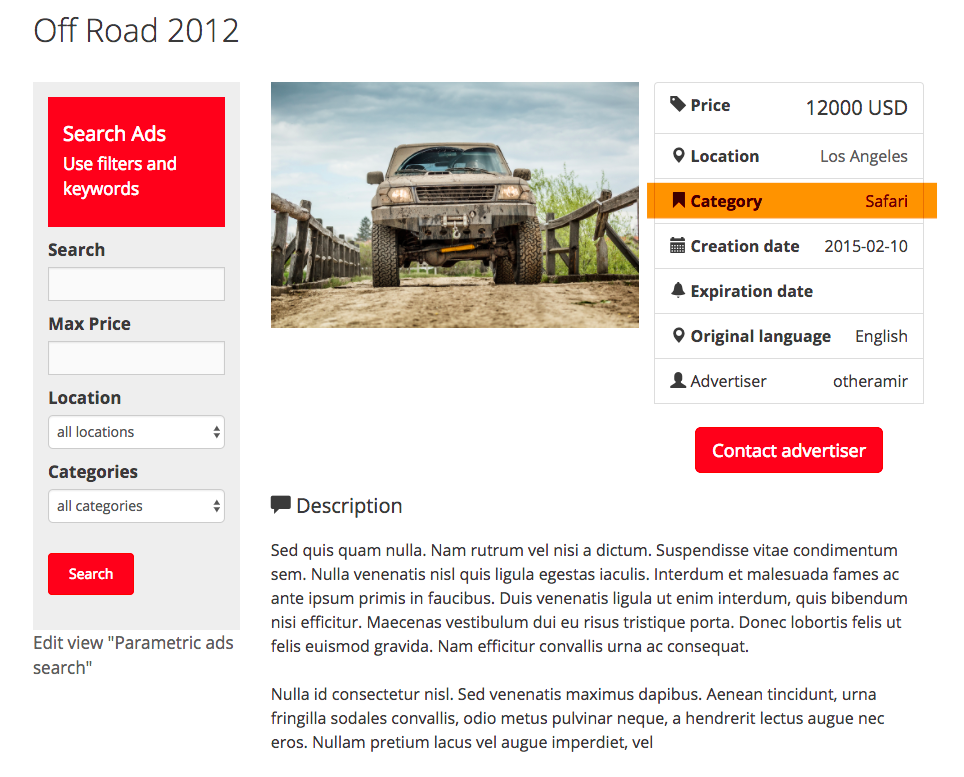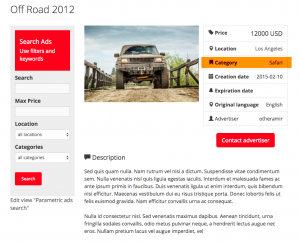 Related documentation
How do you like the changes?
Do you think that switching to popular themes and simplifying the structure was a good move? Do you find the Toolset reference sites valuable? Do you miss anything? Your feedback is welcome.