Toolset Types 3.4.17 – Bugfix Release
We just released Toolset Types 3.4.17. This update includes fixes for various issues as well as a performance improvement.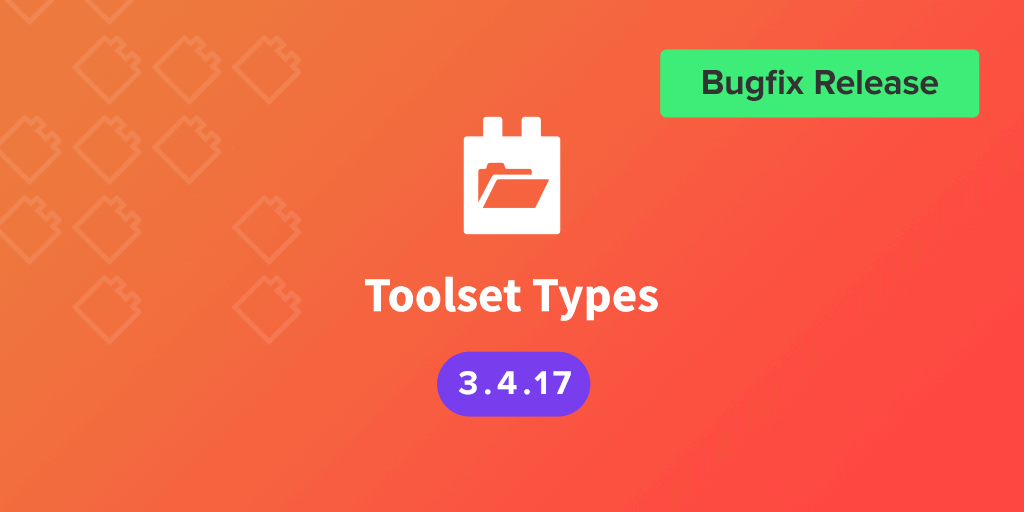 Our team is continuing to make sure Toolset is stable and performs well on your sites. In addition to the Types 3.4.17 release, you can expect other updates coming soon for Blocks, Views, and other Toolset plugins.
What's New in Types 3.4.17
Fixes
Addressed various issues with the WYSIWYG field by implementing a much more stable fix for the race condition caused by a WordPress bug: https://core.trac.wordpress.org/ticket/53644.
Fixed a compatibility issue with the Uncanny Automator plugin that was breaking its TinyMCE inputs.
Prevented a fatal error in the background while sending posts with Repeatable Field Group items to translation.
Ensured that custom post fields with the Copy and Copy once translation settings are correctly pre-populated on a New Post page.
Fixed image editing issues related to PHP 8 compatibility.
Prevented a PHP warning (or error in PHP8) when multiple values are passed to meta_key in WP_Query arguments.
Performance
Added a minimum length to autocomplete on some Toolset listing pages in the WordPress admin.
How to Update to Toolset Types 3.4.17
We are rolling this release out gradually, so not everyone will see it right away. If you want to update before it's available to you, you can manually check for the update. To do this, go to Plugins → Add New and click the Commercial tab. Then, click Check for updates to see the available update.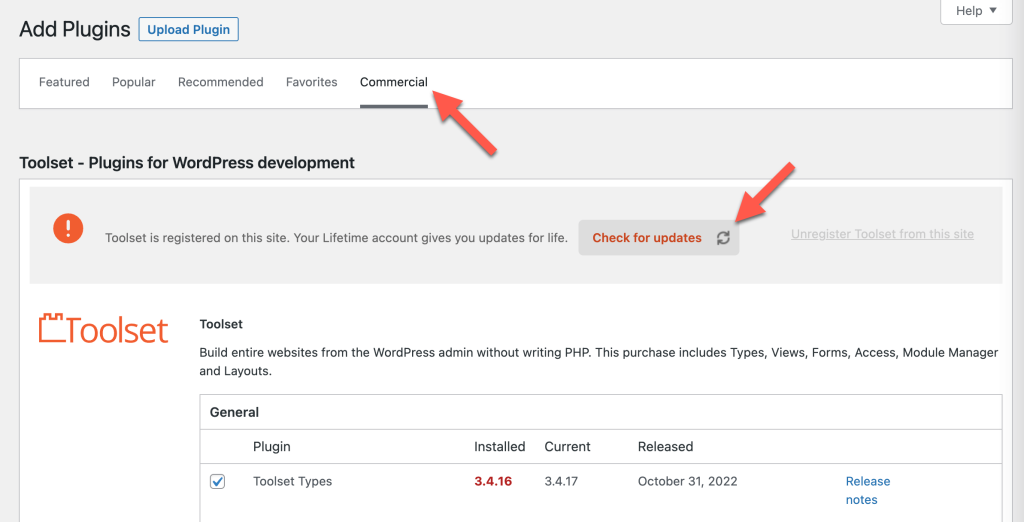 Share Your Feedback
If you have any questions or comments, please let us know in the comments below, and we'll reply!