Forms 2.3 and Views 2.7.3 bring drag-and-drop form editor and more
This Toolset release introduces a completely new drag-and-drop editor for your front-end forms. It also adds a Loop index feature to Views for creating beautiful sliders and enumerating your table rows. We also improved the interface and usability for conditional displaying of content, and more.
Introducing the drag-and-drop form editor
Toolset Forms now allows you to create your forms in a visual, drag-and-drop way. Watch the following short video to see it in action.
This is now the default way to build your front-end forms. Use the Expert Mode if you need to edit the form's HTML markup.
Using the new View Loop index
Toolset Views 2.7.3 adds a new Loop index feature. It outputs the current post's index (order number) inside a View's loop. This allows you to: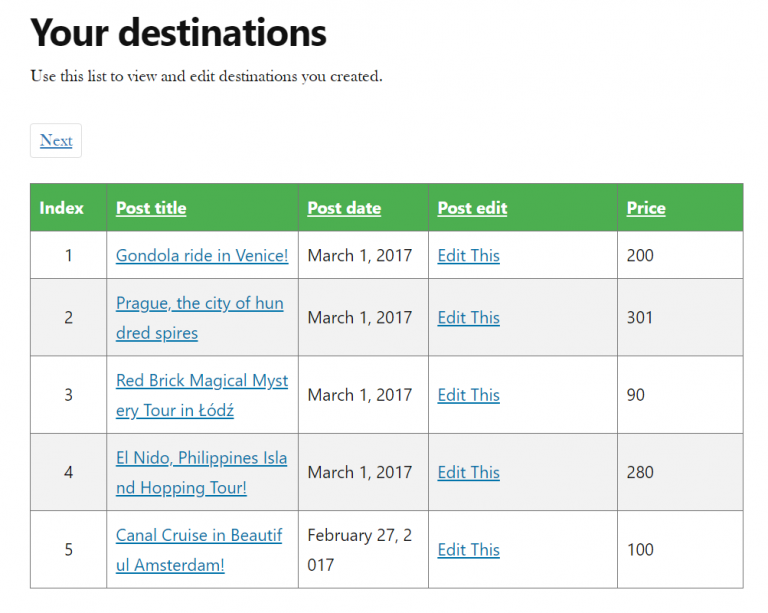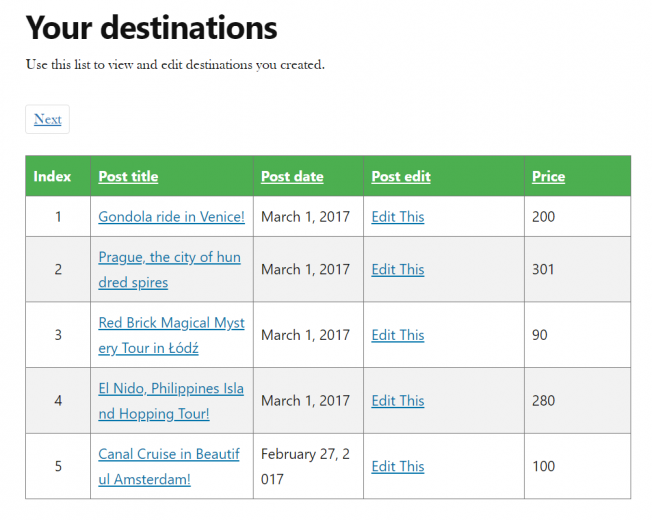 Improved conditional display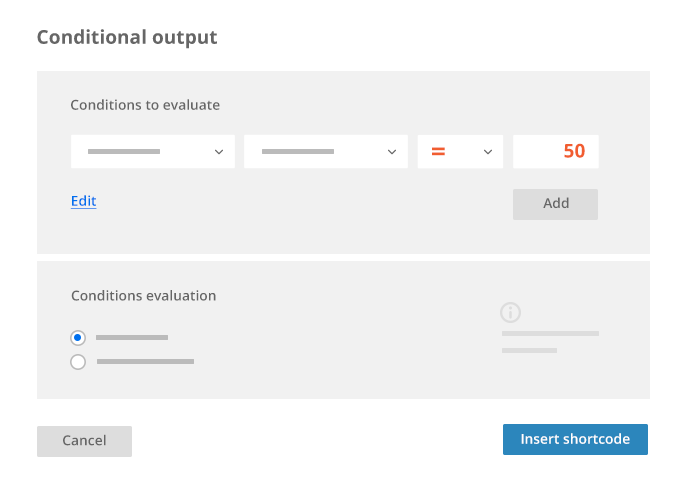 Views 2.7.3 brings great improvements to conditional display:
It now supports checking the data from related posts.
It features a new syntax for checking against the taxonomy terms assigned to a post.
It provides an improved user interface for setting and inserting the conditionals.
Other improvements and fixes
Views 2.7.3
| Improvement | How it looks like |
| --- | --- |
| On admin listing pages, we replaced the "Date" column with one to state the last modified date. | |
| New, fixed admin top bar on the Views, Content Templates, and WordPress Archive editors. Allows you to easily save the changes at any point. | |
| Include taxonomy fields in the Loop Wizard for a View that lists taxonomy terms. | |
We also fixed an issue on WPML multilingual sites related to Views front-end AJAX pagination and searches.
Forms 2.3
| Improvement | How it looks like |
| --- | --- |
| Support for custom status values in post forms. | |
| On admin listing pages, include a column for the last modified date. | |
Types 3.2.5
This Types release bring improvements to Gutenberg compatibility. We also implemented several small and under-the-hood updates and improvements, especially related to the post expiration feature.
Download and Update
For this release to work properly you must update all three plugins together: Types 3.2.5, Forms 2.3, and Views 2.7.3.
If you registered Toolset on your site, you can get this update automatically from the admin. To download plugins manually, go to your Toolset account's Downloads page.
Don't forget to backup your site before updating.
Feedback?
What do you think of the new features? Let us know f you have questions and ideas. Please leave your comments here and we'll get back to you.