Introducing Toolset's complete guide on how to migrate your custom website to WordPress
You might think if you migrate your custom website to WordPress it will be incredibly complex and time-consuming, right?
Not any longer.
Now, thanks to our new complete guide on how to migrate from a custom database design into WordPress it will be quicker and easier than ever.
Our detailed guide will cover everything – from understanding how WordPress stores content to designing the front-end display for your custom content. If you are an advanced developer hoping to migrate a custom database then this guide is for you.
That's not all. Toolset's plugins can solve many of the problems you might come across when you are migrating your website to WordPress. Toolset makes it easier to:
If you are someone who prefers video over text check out our guide on how to import your website into WordPress below:
Before we explore exactly why Toolset will help you migrate your custom website to WordPress let's explore exactly why you will benefit from our comprehensive guide.
Why Toolset's guide on migrating your website to WordPress will help you
Toolset's guide on importing your custom database design to WordPress will take you through every step of the migration process.
Many of the guides available online are fairly general and will not cover the main problems you might encounter. Additionally, they do not cover what you do if you have a custom design which needs migrating.
This is not your typical migrate to WordPress guide but one which will take you through each of the major hurdles to importing a custom database. We break down each problem into smaller, more manageable tasks which are easier to carry out.
Our guide is not only comprehensive but it is reliable. Each of the steps that we outline within has been tested to ensure they are foolproof. You can trust our guide safe in the knowledge that by the end you will end up with a fully functioning WordPress website.
3 major problems Toolset solves when you migrate your custom website to WordPress
Using Toolset along with our guide will help you overcome three of the most common issues when it comes to importing your custom database to WordPress.
1. Maintain your previous structure on your new WordPress site
One of your greatest concerns over migrating your database into WordPress might be the danger of losing your content structure. Fortunately, thanks to Toolset that is no longer a worry.
Toolset Types will add all of the sections you had before with the exact same template for each post. Custom post types will ensure your sections – "Testimonials," "Products," "About Me" just to name a few – are the same on your new WordPress site. Meanwhile, custom fields can be used to easily design the exact same templates as in your previous website.
To find out how to create your custom post types and fields, follow our guide on setting up post types, fields and taxonomies.

Not only can you retain the structure of your website but the same relationships too. Toolset's post relationships feature means you can set up the same connections as before with just a few clicks.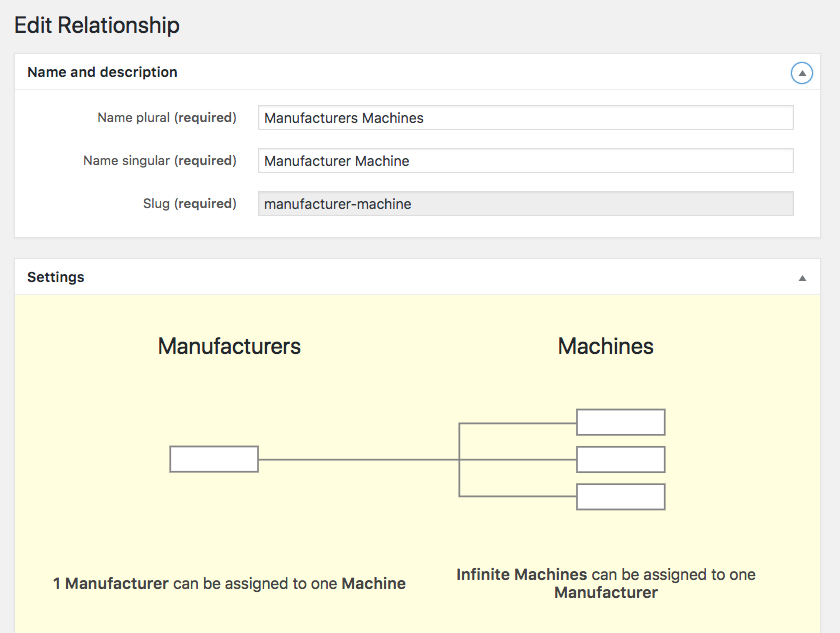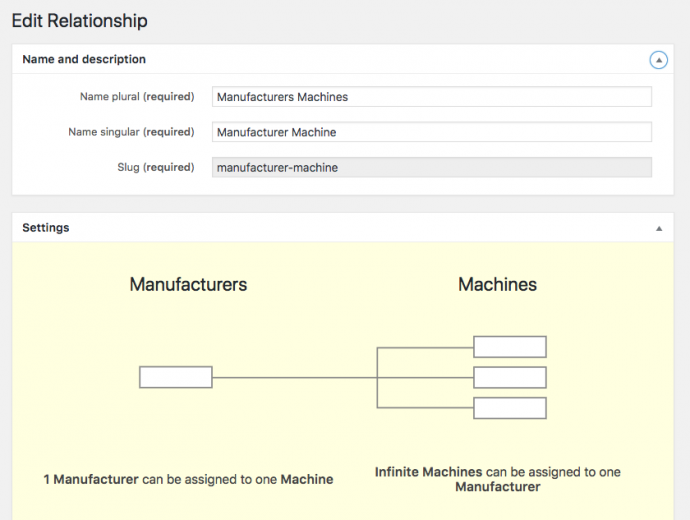 2. Toolset and WP All Import makes importing your content simple
Toolset is integrated with WP All Import to ensure you can migrate your website to WordPress as smoothly as possible.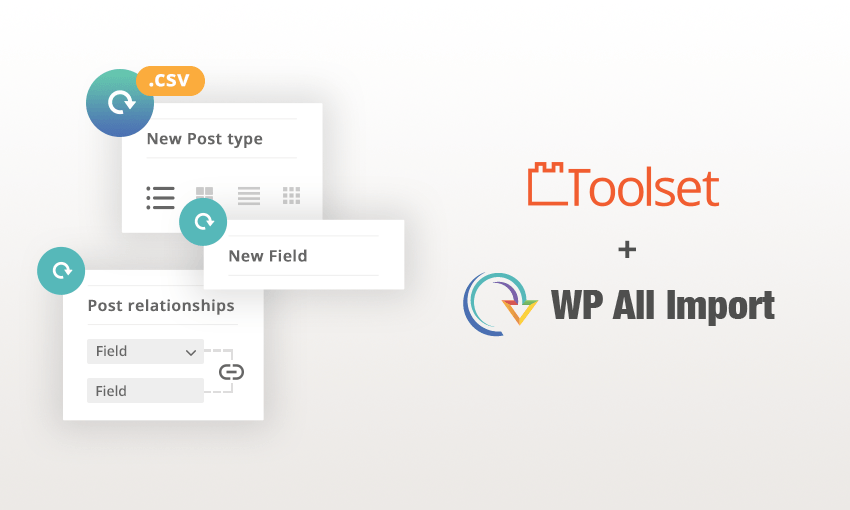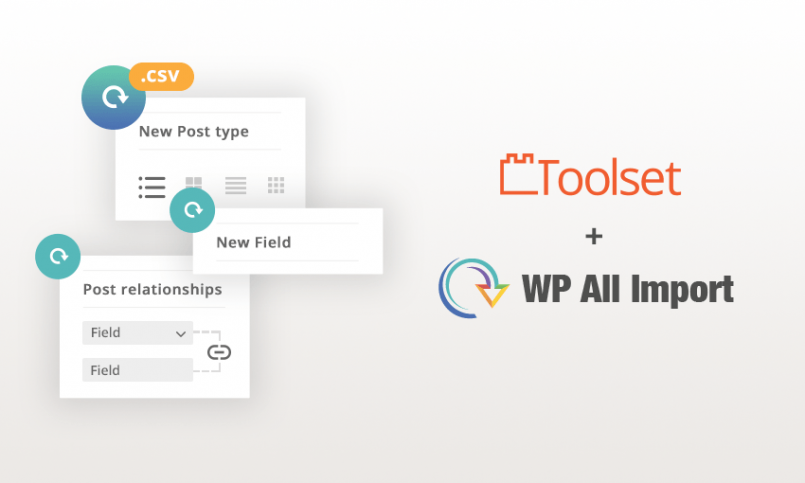 WP All Import lets you import data to plugins, theme fields or anywhere else on WordPress. It works well with images, XML and CSV files using its drag and drop interface.
Using one of the importer plugins with Toolset means you can adjust and migrate your CSV files to your new WordPress site without any hassle. Take a look at our guide on importing content to WordPress using CSV files to find out more.
3. It is easier to display and design your content on the front-end
Using Toolset means that you never have to use PHP again when you are designing your content on the front-end. Features that might once have been too difficult to build and design are straightforward when you build them with Toolset.
You have two options to design the content on your website with Toolset – by creating templates using HTML or with a page builder. Toolset is integrated with the most popular and reliable page builders so you can be safe in the knowledge that you will have a website that looks great in less time than ever.
Not only is it easier to design your content but with Toolset you can add a number of features which are crucial for a professional website. Some of those include a custom search and front-end forms.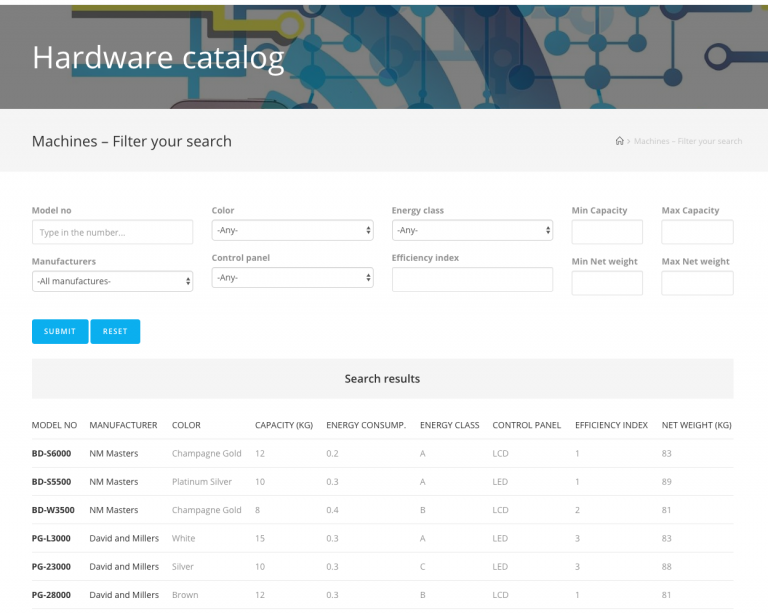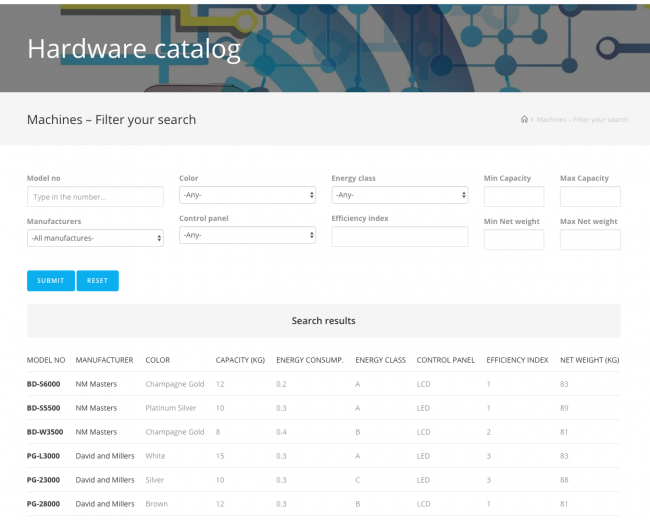 Conclusion
With the combination of our new guide and Toolset's plugins, you will be able to migrate your website to WordPress more easily and quickly than ever.
Access our guide now and find out exactly how easy it is to finally make the move to WordPress.