Toolset Forms –User Generated Content
Toolset Forms lets you build forms that edit any WordPress content You'll be able to create directory, classifieds, listing, membership and any other websites that require front-end content creation and editing.
No HTML, no CSS, no JavaScript and no PHP needed!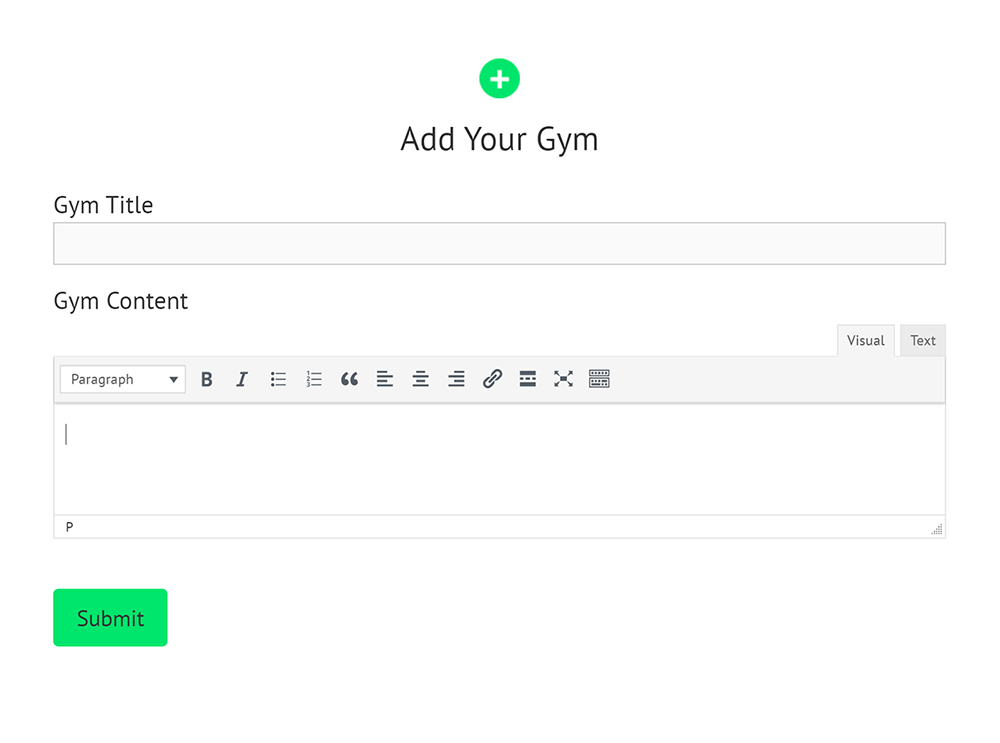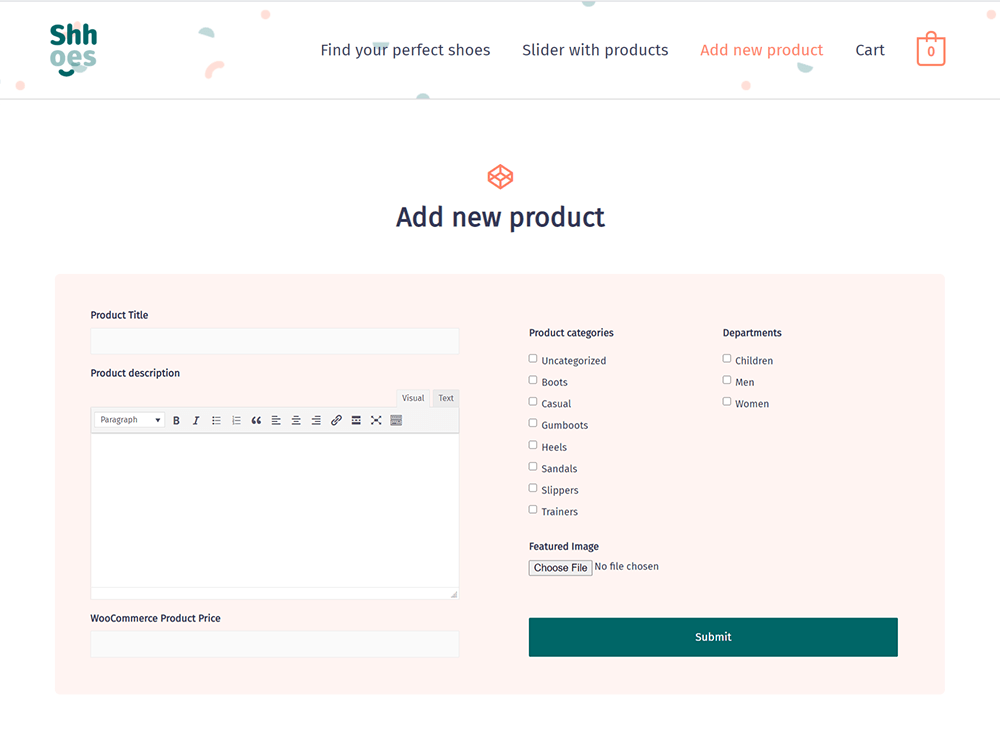 Create And Edit Any Content Type From Front-End Forms
Forms lets you build forms for editing any WordPress content on the site's front-end.
Forms will automatically include all the fields that belong to the content, including custom fields, taxonomy and relationships.
Create, Edit And Delete Content With Front-End Forms
Forms doesn't only let you submit new content. It also lets you build forms that edit and even delete existing content.
Together with Toolset's access control, Forms makes it possible to create complete front-end management for complex sites, so that users don't need to ever visit the WordPress admin.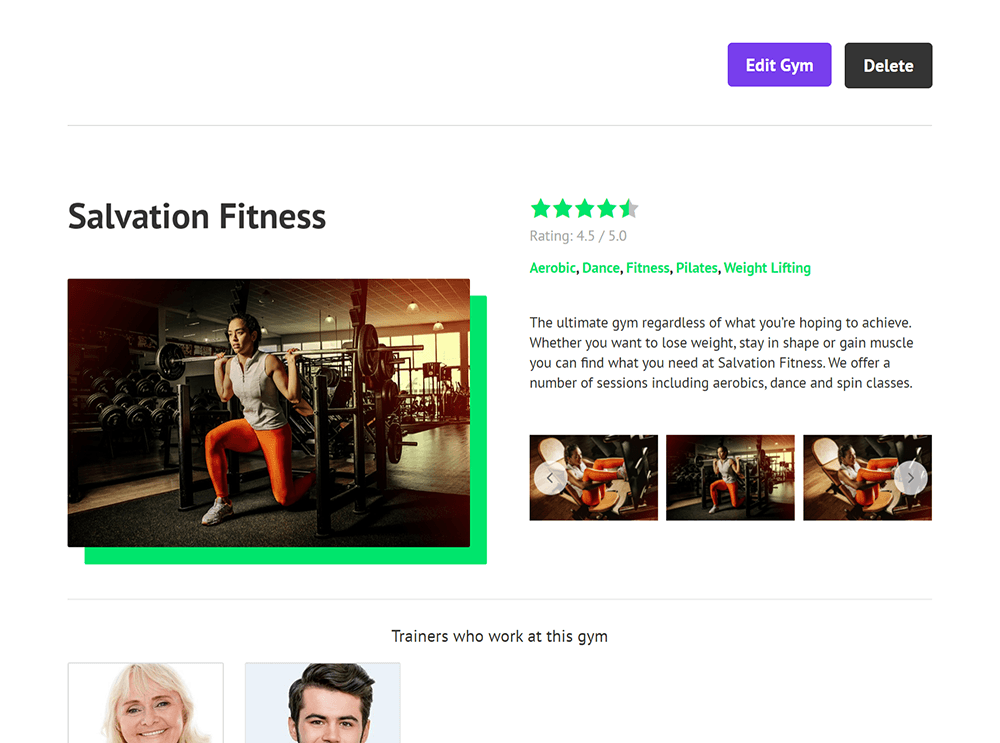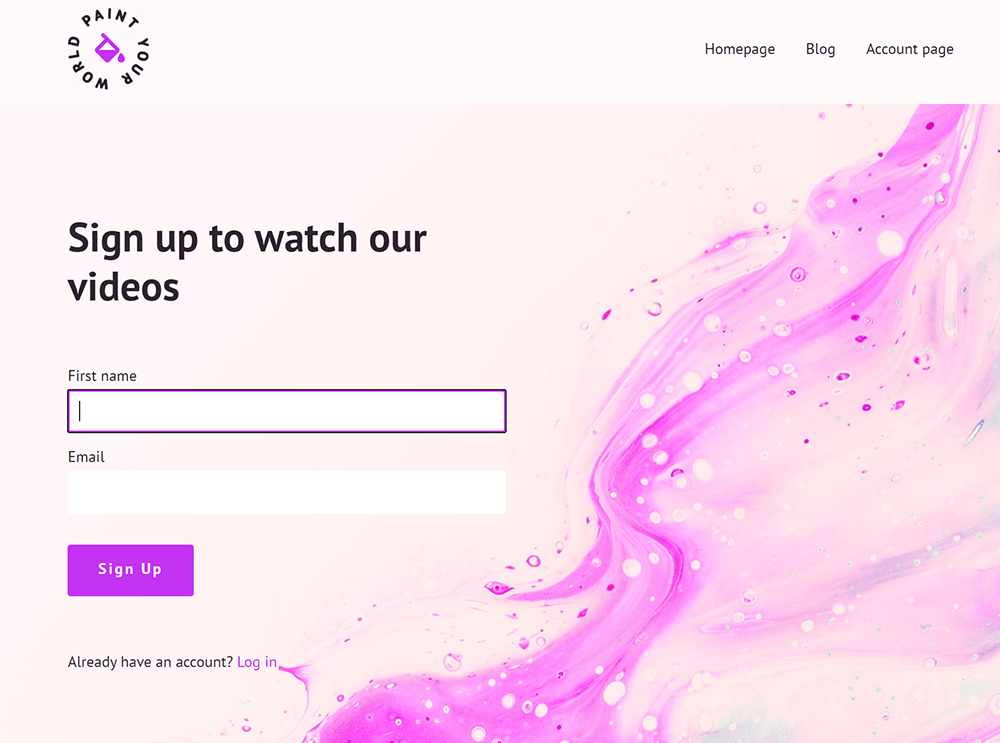 Toolset Forms Looks Great And Blend-In Smoothly
Forms automatically builds forms with clean and simple HTML. Toolset forms look great in wide and narrow areas and in any theme. You have full control over the form's HTML, so you can easily customize it to make it a native part of any site.
Use Email Notifications For Advanced Editorial Processes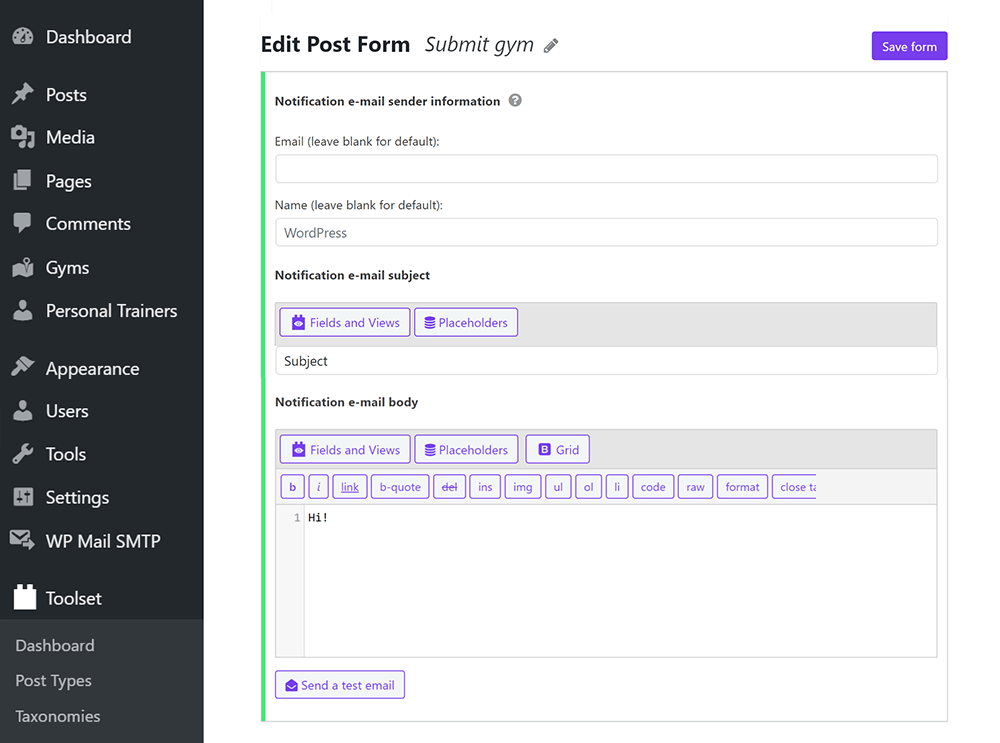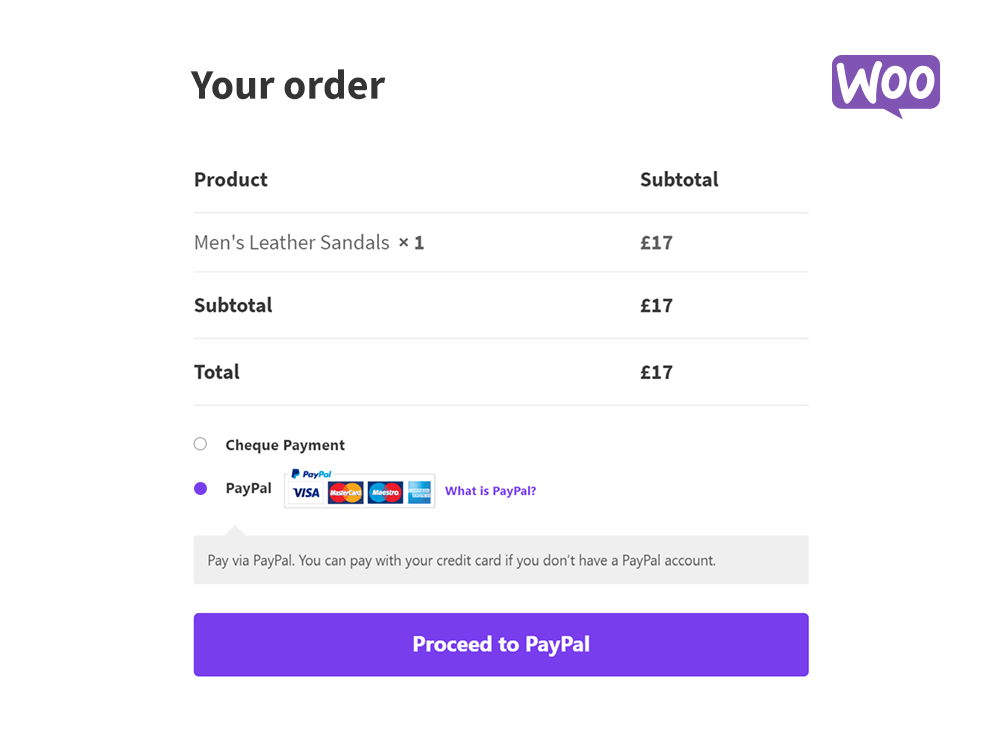 Charge Payments With WooCommerce Integration
Easily connect between WooCommerce products and Toolset forms to build commercial listing and membership sites. Enjoy the absolute flexibility of Forms and the stability and features of WooCommerce.
100% Satisfaction Guarantee
Take advantage of our 30-days refunds policy. Get Forms and see how you enjoy it. If you're not 100% happy, tell us and we will refund your order.
about how Toolset can help with your project.
Toolset-based sites are robust and reliable.
With Toolset, you spend less time developing and even less time maintaining sites.