Toolset fixes compatibility issues and introduces new features with Divi 3.0
In our recent news, we have announced a sharpened compatibility with some popular themes on the market such as Avada 5.0 and Customizr 3.4. This good news is accompanied by another; we are happy to continue on this positive track with Divi 3.0 and its revolutionary visual interface.
We have just released a new version of the "Toolset Divi Integration" plugin (version 1.5). You shared with us some features you wanted to see when it comes to the combined use of Toolset and Divi. Our developers have been working on it and have made some of your wishes come true. Let's discover what has changed!

Compatibility issue resolved: Divi Visual builder now works correctly on the front-end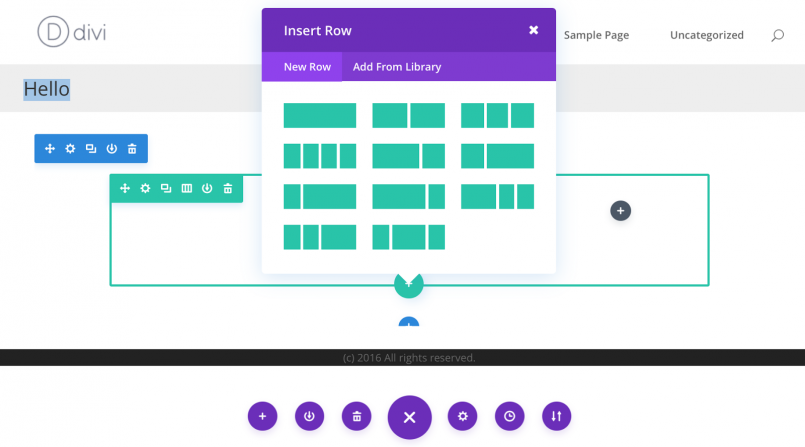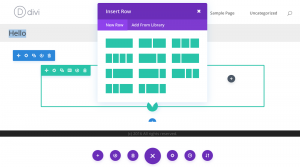 We had a conflict between the integration plugin and visual builder of Divi 3.0. We are happy to confirm that you can use them together.
Design custom layouts with Toolset and edit content with the Divi Builder.
New: Post Title Cell
Divi Theme comes with a Post Title Module that displays the title of your current post (left picture).  The Integration Plugin also comes with a cell called Post Title (right picture). The function is the same: displaying the title of your post. So you might wonder why we are creating another cell.
We created Divi Post Title for two reasons:
The main reason is that we experienced some code conflict between the Integration Plugin and Divi Visual Builder. Now it's fixed, as mentioned previously; but in case some conflicts appear again, we suggest that you use Toolset Post Title to display your title.
Divi Visual Builder only allows you to add Modules in the "body" of your page. We thought it was cool to let you display your post title wherever you needed: above your slider, in your header, and even in your footer.
New: Divi footer row kind
Divi's Builder is a very powerful tool and is used to design the content area of the page. However, you cannot use Divi modules and sections to visually modify the structure and content of the Footer. If you need to customize it, you need to go to the traditional menu (right picture) : Appearance > Customize > Footer.
There, you have a few options for layout and content available: Widgets, Bottom bar, and Social Media icons.
Why use Divi footer row ? 
Answer: For unlimited layouts and contents for your footer without the need to add any code. Now with the Integration Plugin you can design more layouts and add almost all types of custom contents to your footer.
How to use Divi footer row ?
1. Go to Toolset > Layouts and add a Divi Footer Row:
2. Choose the number of rows, columns and cells you want in your footer.
 
3. This is one of the possibilities for your footer layout.

Populate every cell with the content you like*.

 
*There is still a possibility to add the content available from the original Divi footer, such as Divi Widgets and Social Media. The difference is that with the integration plugin you can add more custom content: Google maps, your logo, a custom image, a custom form, YouTube video, and much more.
Finally, you can decide the pages your footer created with Layouts will be displayed on. You can assign it on all the pages of your site or to a single page (i.e: you may not want to display a footer on a special landing page.)
We have updated Default Layouts
When you create a new site with Divi and Layouts, it will use the new Footer Row style, as well as the new Title Post cell. This updated starting point will make it even easier to design custom layouts for Divi.
Download and Update
As always, the easiest way to receive updates to Toolset plugins is by registering your site. Your will receive updates to the integration plugin automatically. You can always download new versions from your Toolset account.
We Value Your Feedback
We believe that your feedback is invaluable to continuously improve our products. Feel free to inform us if you are aware of any problems with some new versions of Themes. We will focus on the necessary updates to make.
Tell us how this update is working for you and if you need any help with Divi and Toolset. Leave your comments and we'll get back to you.
Finally, we have also been working on Genesis Integration, and an update will be available very soon. Stay tuned!