Types 1.5 – media fields support and a smoother WPML experience
We've just released the latest version of Types.
With four new field types for your sites, tweaks to make Types sing with WPML and a heap of other improvements.
Audio and Video support
The highlights of this release are new field types to add Video, Audio and Embedded Media to your site.
The new fields wrap the functionality provide by the new Video and Audio shortcodes released in WordPress 3.6 and using the HTML5 compliant media player, MediaElement.js now included in the WordPress Core.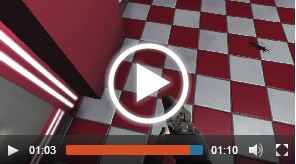 The new Embedded Media field type will allow you to add complex content to your site.
WordPress supports a wide range of embedded content types, from Instagram, Twitter, SlideShare, Vimeo and many others.
You just need to add the link to the content and Toolset and WordPress work together to generate the embed html for you, directly on your site.
Colorpicker
We've been listening to your requests as always, and with Types 1.5, we've also included a new ColorPicker field type.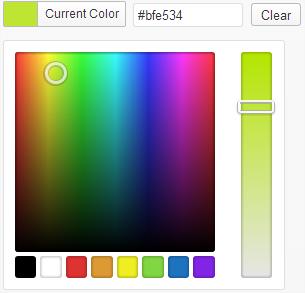 Images – making them fit
We've upped the level of control you have for images on your site with some new image attributes.
You can now crop, make proportional, stretch or pad with a color or transparency
You've probably struggled in the past to get your sliders, galleries, portfolios to look good with different sized images – especially if it's your site user choosing the images. These new options allow you to make sure your images are going to fit the dimensions you specify.
Rather than a sickly green, you'll probably pad with a padding_color that matches your theme or use the transparent option.
Child fields table now supports Taxonomies
In this release, we've also given you the ability to add Taxonomies to the fields that can be display for child posts. So now when you add or edit child posts from the parent record, you can select Taxonomies to be displayed in your fields table.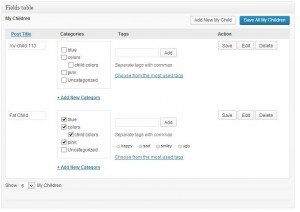 You can read more about Creating Post Type Relationships, and how to select which child fields are going to be displayed.
Other features and Bug fixes
In total we've added 10 new features in this release and addressed 17 bugs. Here's a complete list:
Added new field Colorpicker
Added new field Video
Added new field Audio
Added new field Embedded Media
Added Usermeta fields to 'Add New User' screen
Added backward compatibility for 'output' parameter
Added show_admin_column support for taxonomies
Added option to have padded cropped image and real non-proportional resize
Added taxonomy terms selection to child post tables
Added handling post_id to API call types_child_posts() for custom queries
Fixed WPML updating fields from original translation
Fixed WPML edit post screen forms for copied fields
Fixed WPML creating and updating child posts
Fixed WPML copied fields appear locked if post do not have original post
Fixed WPML deleting translated post fields marked as 'translatable' when original is updated
Fixed WPML changed all fields to be disabled when copied
Fixed WPML unlocked copied fields when Translation Management is not active
Fixed WPML removed translation preferences form when Translation Management is not active
Fixed changing child post status when updating from child table or updating parent
Fixed setting post parent as 'Not selected' for child post
Fixed processing shortcodes from field value
Fixed bug with caching types_child_posts() API call
Fixed 'maxlength' validation
Fixed saving post as draft when required field is hidden by other conditional field
Fixed conditionals triggered on profile page if postmeta and usermeta have same ID
Fixed custom fields named with prefix 'wpcf-' put under Types control
Fixed possible issues with relative paths for embedded mode
So what do you think?
Don't hesitate to let us know in the comments. We do listen and if you post, we'll get right back to you.