– Store setup
Enter your store's details including address, currency and the type of products you will be selling.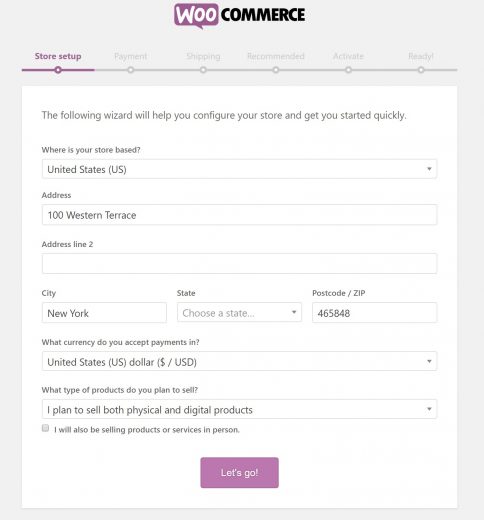 – Payment
Next, decide what payments you want to accept on your WooCommerce website. You can choose between Stripe, PayPal and offline payments or even all three.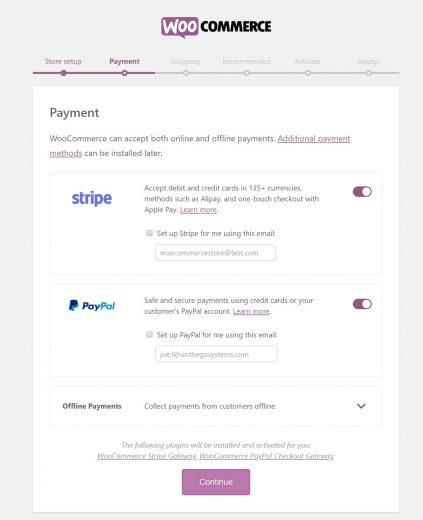 – Shipping
On the following page, you can choose whether or not you want to print out shipping labels at home rather than doing so at the Post Office. To help you, WooCommerce recommends using the WooCommerce Services and Jetpack plugins.
In addition, you can toggle between using metric or imperial measurements for your product dimensions.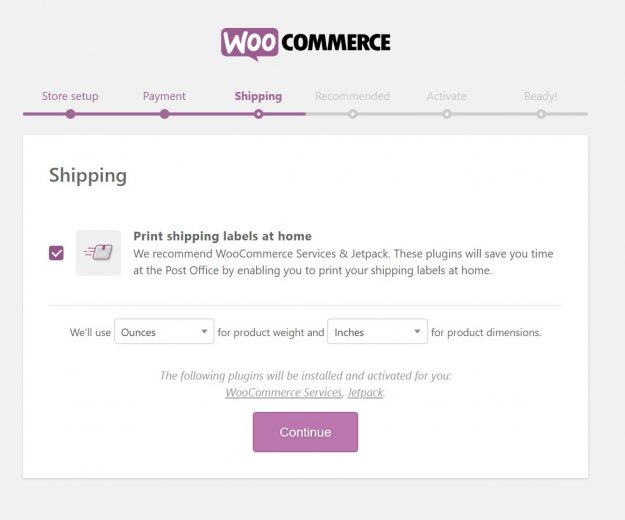 – Recommended
WooCommerce will now recommend you some more themes/plugins which work well with it including its Storefront Theme, Automated Taxes (for tax calculations) and MailChimp (for email and ad campaigns).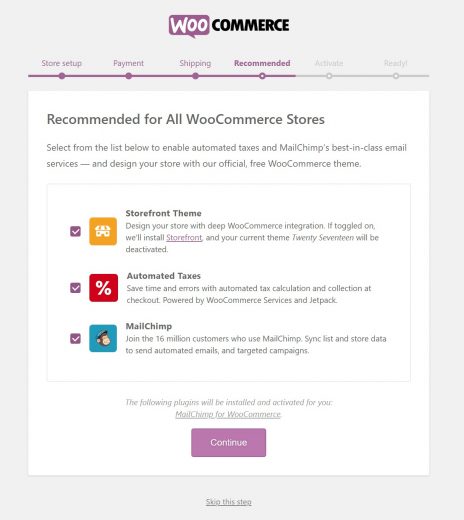 – Activate
If you selected to use Automated Taxes or the ability to print shipping labels at home you can now activate them by connecting to Jetpack.
If you are not interested in using Jetpack, you can click skip this step.