Creating a Custom Shop Template: Steps to Follow
We will customize the shop page template using Toolset plugins and without PHP coding. Our new shop template will display products in a two-column grid with a different set of product fields. Compare the following Before and After screenshots.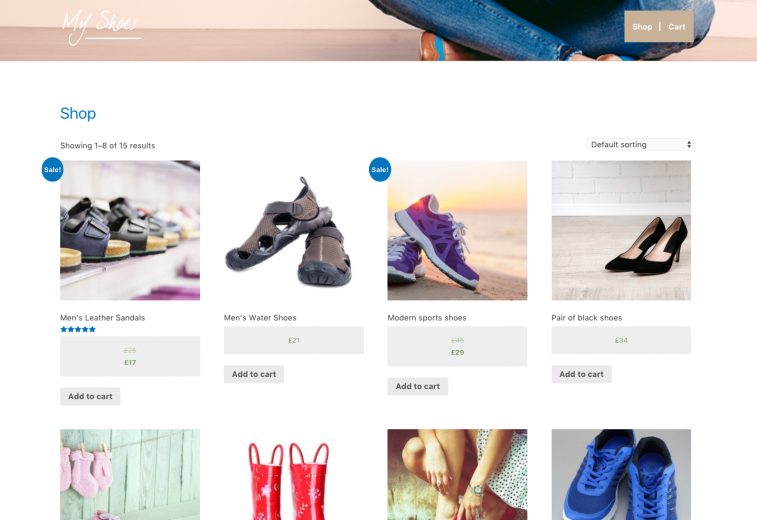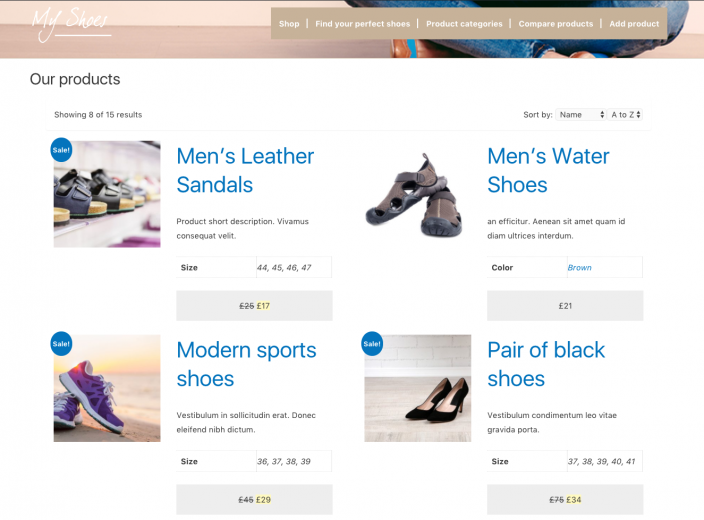 You can use the Toolset & WooCommerce training site to follow the tutorial, which is free for use.
The appearance of your shop page is determined by the WooCommerce template and the theme you use.
If you want to create a custom template, first you must disable the WooCommerce default template and switch to Toolset templates.
In the WordPress admin:
Go to Toolset -> WooCommerce Views.
If you cannot see this option, ensure that you have the Toolset WooCommerce Views plugin installed and activated on your site.
In the Product Archive Template File section, select "WooCommerce Views plugin default product archive template."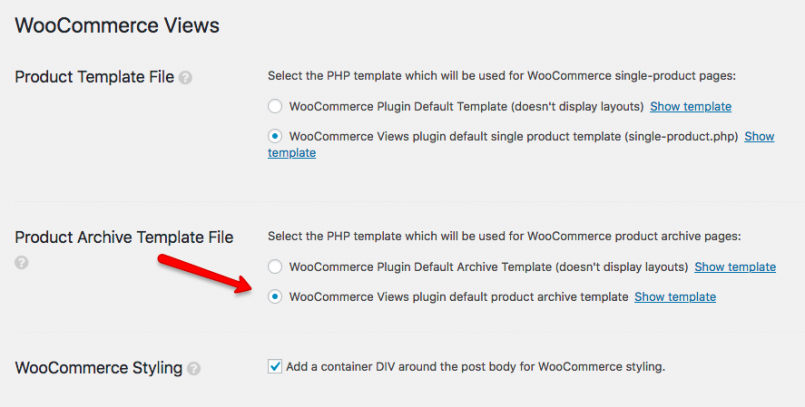 7.2: Create new template layout for products
Create a new (blank) archive for products.
In the WordPress admin:
Go to Toolset -> Dashboard.
Scroll down to the Custom post types created by the theme and other plugins section.
Locate the row for Products.
In the Archive column, click Create archive.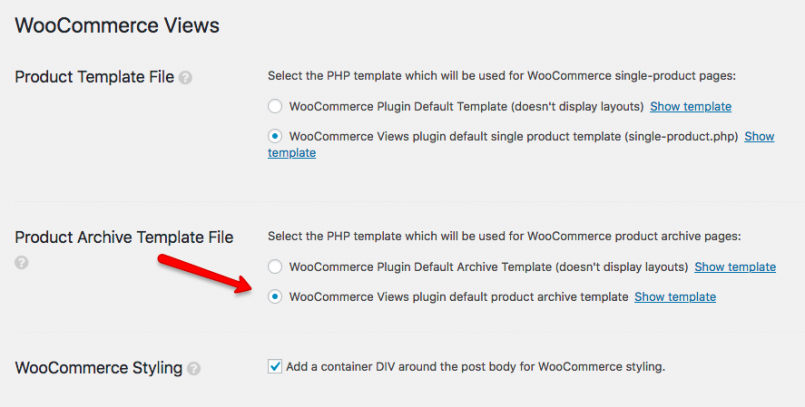 7.3 Designing your shop layout
An empty layout opens and you can add cells to it.
We will start by including the Archive cell. We can use this template for any product archives–the shop page, product categories, product tags, product colors, etc.
Add an Archive Cell to your layout.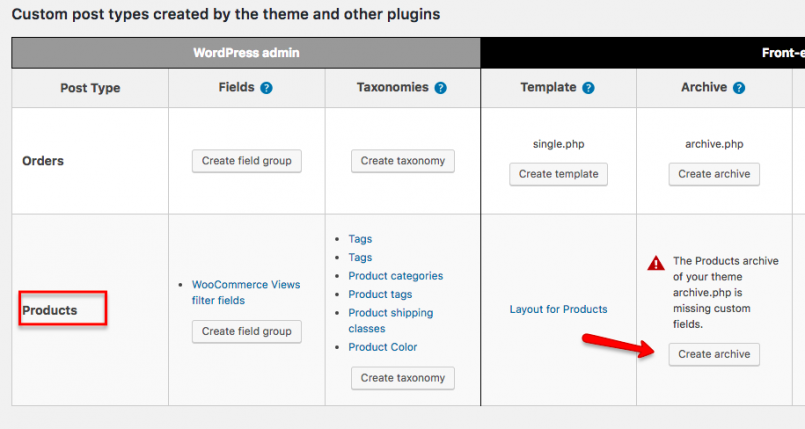 The Create new WordPress Archive cell screen opens.
Scroll down to the Loop Output Editor section.
Click Loop Wizard.
Change the number of columns to 2.
Click Next.
Insert the following fields:

Post title with a link
Post featured image (edit it by selecting the shop_catalog size)
Post excerpt
Product attributes
Product price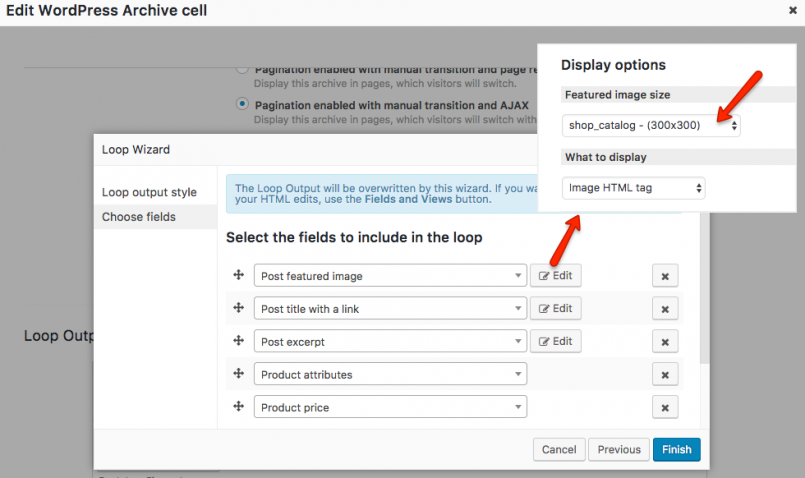 Scroll down to the Content Template.
Wrap the product title in h2 HTML tags.
Click Save and Close this view and return to the layout.
Preview your layout.
Your shop page displays your products in a two-column grid. Each grid cell includes the product fields you have chosen.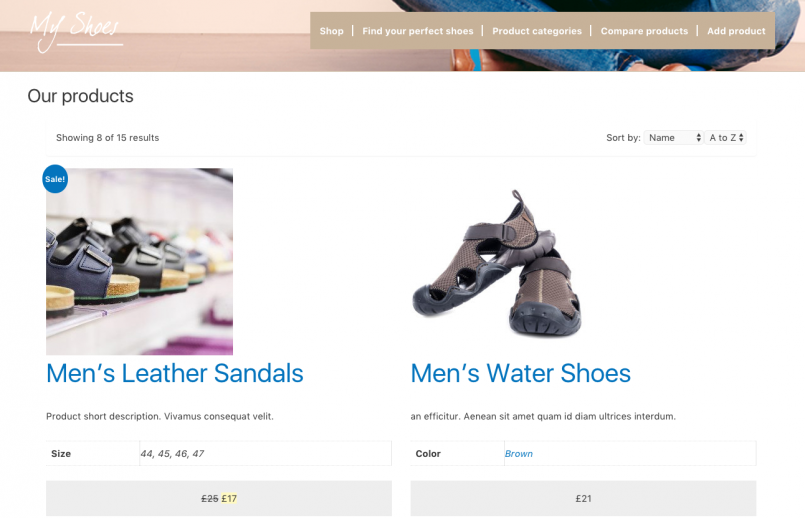 7.4 Styling
Your shop page displays the products correctly, but it lacks styling. We will tweak it a bit using additional HTML and CSS classes.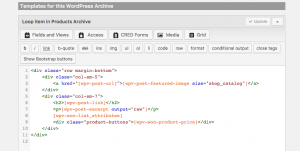 Open your archive cell for editing again.
Scroll down to the Loop Output section.
Add additional HTML and CSS classes to style your layout.
| Line | Change done |
| --- | --- |
| 1-2, 4-5, 10-11 | We added Bootstrap classes (row, col-sm-5, col-sm-7) to display product information in two columns. The left column is slightly narrower. |
7.5 Summary
In this tutorial, you learned how you can customize your Shop page using Toolset plugins. Remember:
Use the WordPress Archive cell in your layout for product archives.
You can include any of the WooCommerce product fields in your custom archive.
Showcase
Visit the WooCommerce category in Toolset showcase to see different custom designs that Toolset customers have have created.