Upcoming Event: Web Design Summit 2022, Hosted by OceanWP
Have you ever wondered what makes "good design" on the web? OceanWP, one of Toolset's theme partners, will be hosting a webinar on September 7th to explore the topic. The online summit will feature talks by industry experts and hands-on workshops for WordPress site designers.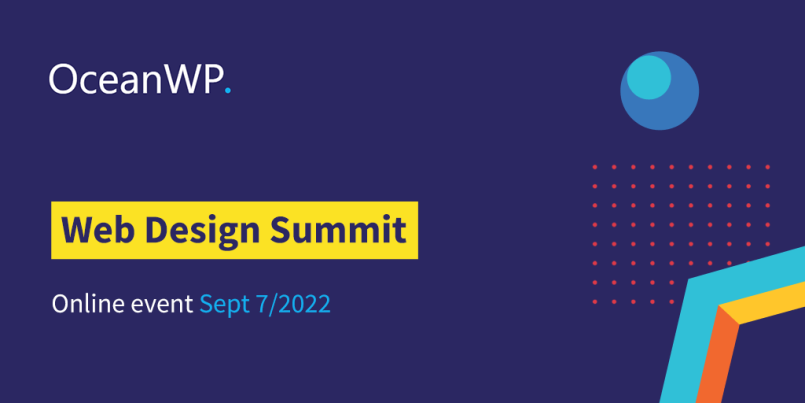 If you want to build a site that converts viewers into paying customers, it helps to have a site that looks great. That's because how your site looks has more of an effect than you may realize. A well-designed site can tell your customers what your brand is about and if they can trust you. All of this starts with choosing the right colors, typography, and images you want to communicate your message.
Toolset makes it easy for anyone to build a beautifully-designed site thanks to the advanced styling options it offers – from typography and colors to margins and padding. We cover the basics of these topics in our Toolset Design Course, which breaks it down simply, even if you aren't a designer.
OceanWP's Web Design Summit is a great opportunity to dive even further into the world of designing WordPress sites. It will feature 3 sessions with iconic designers responsible for memorable typography and logos for Jaguar and Star Wars. This will be followed by 3 hands-on workshops to help you build beautiful websites with ease.
When you use Toolset along with a compatible theme like OceanWP, you can take advantage of special features and styling options to really take your site to the next level. Check out how you can use Toolset and OceanWP together to build a great site.
Ticket Giveaway
The webinar is free for OceanWP license owners and Masters Design Lab students and alumni.
Want to join the webinar but not an OceanWP user? We're giving away free tickets to the first several people who leave a comment on this post! Otherwise, tickets are available for $35.