Toolset Blocks 1.2 Beta Offers Image Galleries, Masonry, and More!
The upcoming release of Toolset Blocks lets you display images the way you want. It includes new Gallery and Slider blocks for static lists of images and dynamic lists in templates.
The Gallery Block – Image grids, masonry and collage layouts
When you insert blocks, look for Gallery, under the Toolset section.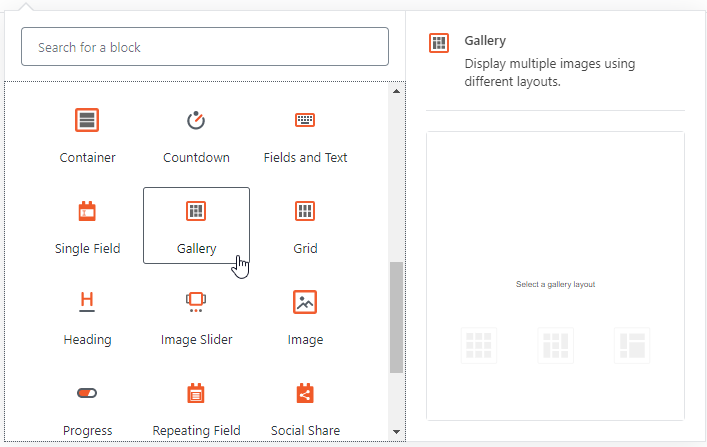 Galleries offer you three layout modes – Grid, Masonry and Collage.
The Gallery block is loaded with features, such as cropping, Lightbox, captions, drag-and-drop editing and even custom layouts. To make life easy, they are use sensible defaults, which make these blocks look great without tweaking any settings.
The Slider Block – Flexible image sliders
The new Slider block lets you quickly create beautiful image sliders.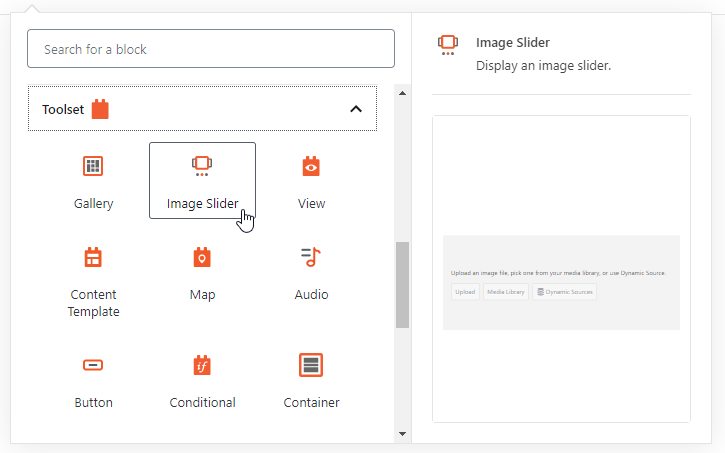 You can choose different slider layouts, add captions and styling.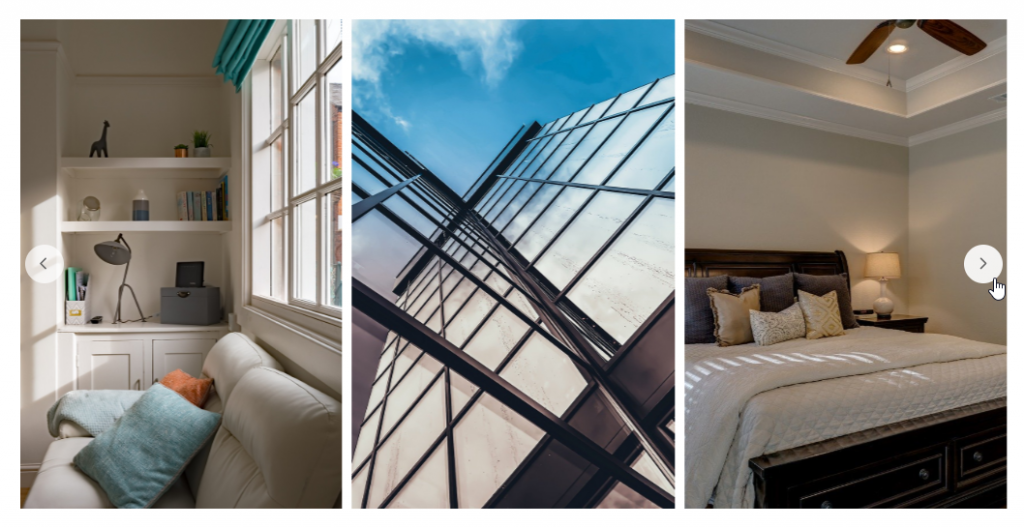 While we're on the subject of sliders, if you want to create more advanced sliders with texts, images, fields and taxonomy, check out our tutorial video on creating custom sliders with Views.
Great for Responsive Sites
Remember the responsive-design features that Toolset Blocks has? They work great for the new Gallery and Slider blocks. You can choose different sizes and settings for galleries and sliders for different screen sizes.
Use on Pages with Static Images and on Templates with Repeating Image Fields
There are many Gutenberg Block plugins that already offer galleries and sliders. So why did we bother creating our own? You guessed it. All of Toolset's blocks work great with static content and with dynamic content.
If you're building the site's homepage, insert Gallery and Slider blocks, upload images and apply nice styling.
If you're building a template, insert the Gallery or Slider Block, enable dynamic source and choose the repeating image field to populate the images.
Masonry and Collage layouts for Views and Archives
Want to build more advanced galleries with images, texts, fields and taxonomy? Want to have galleries with custom search and sorting?
We've added the new masonry and collage layouts to Views and Archives!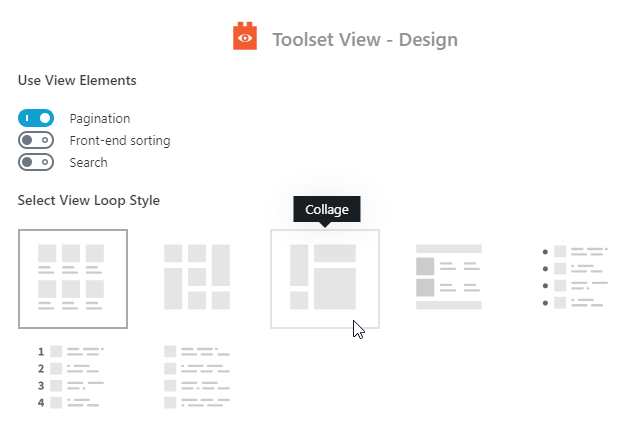 Now you can create Views and Archives with the new beautiful layouts.
Download and Try
The beta release for Toolset Blocks 1.2 is waiting for you. Log-in to your Toolset account, go to Downloads and select the Beta channel. Download Toolset Blocks 1.2 Beta and install it. It's a beta, so we recommend to use it on testing and development sites only. If you're itching to try it on production sites, be sure to back up your content before.
We're aiming to release the production version in two weeks. We have a few last cosmetics to complete and a lot more testing before the production release.
Feedback?
The whole Toolset team took part in this development and we're super-eager to hear your thoughts. Please leave your comments and we'll get back to you.