Toolset Forms 2.4 and Maps 1.8 Release Brings Native WP Media Manager to the Front-end
You can now enable native WordPress media manager for your Toolset front-end forms. Easily select multiple images at once, use existing media from the Media Library, and add image metadata. Last but not least, your maps will now load many times faster while requiring fewer server resources.
Toolset Forms 2.4 Features and Improvements
When creating front-end forms with Toolset, you now have an option to use the native WordPress Media Library manager for all media fields.

After selecting this option, logged-in users will see the native media manager when uploading their media.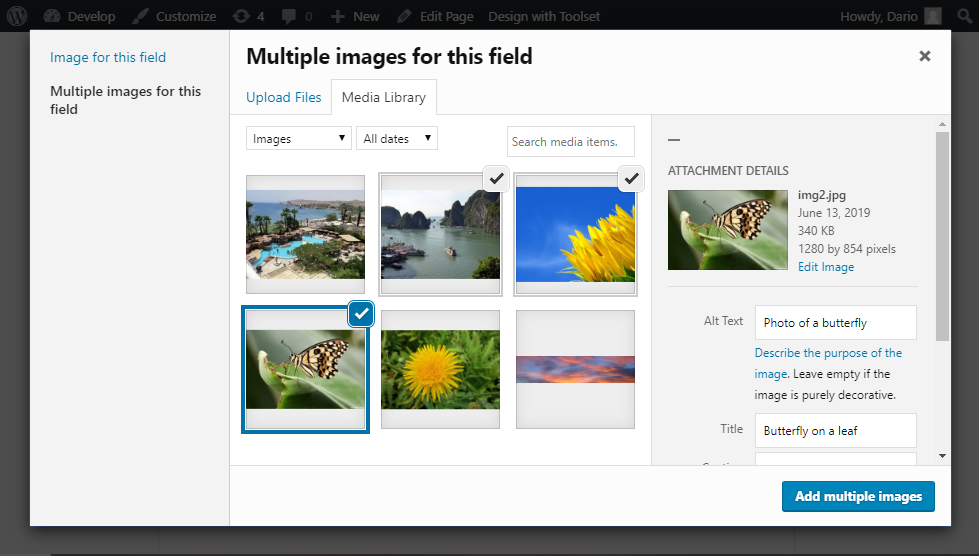 When uploading media to repeating fields, users can select multiple files. Forms will automatically create all necessary field instances and populate them with the right values. For example, this allows your users to create image galleries right from your front-end forms.
Access to Media Library from your front-end forms depends on the user's role and their default permissions.
Controlling access to media files
To use the media manager, users need to be logged in. This is because of security reasons and because WordPress allows only registered users to access the site's media manager.
Only users with admin, editor, or author roles can access all files in the site's Media Library. Users with lower roles can only access the files they uploaded themselves.
You can adjust these permissions using Toolset Access by going to the Toolset -> Access Control page and clicking the Toolset Forms tab. There, extend the Post Forms Front-end Access Group section and adjust the options in the first column related to Media Library options.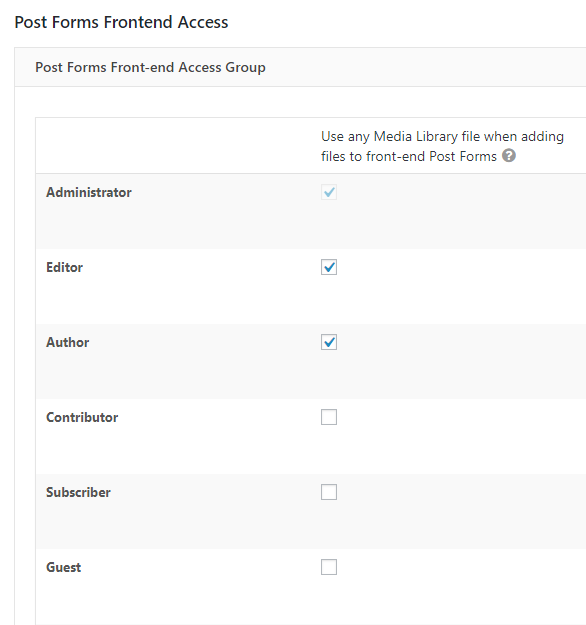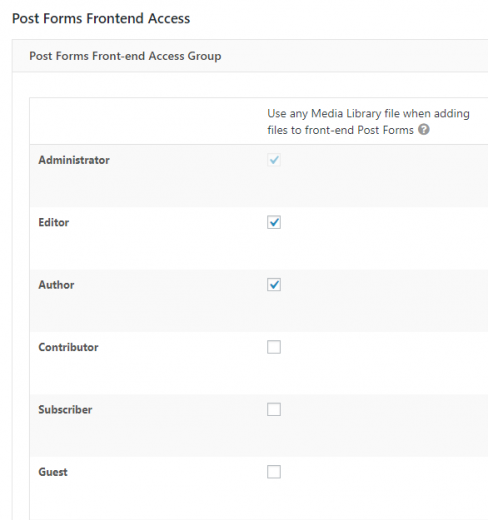 Additional Forms improvements
Performance improvements on admin pages
We are constantly working on improving the performance of Toolset plugins. This time, we improved the Toolset Forms performance on some important backend pages related to Toolset, WPML, and some core administration pages.
On these pages, we now run less code so the performance is better.
Custom messages for users not allowed to use a form
When a user has no permission to perform the action that this form does, the form is not displayed. As requested by some Toolset users, we added the ability to display a custom message instead.


Bugfixes
Multiple editing forms now work inside a View loop
Multiple fixes for relationship forms
Fix for an issue with post-expiration for non-default time zones
Do not let users submit the same form multiple times by clicking the submit button too fast.
Do not include the WPML translation option box on the editor page for post and user forms.
Make sure that front-end validation works on password fields after the form fails to submit due to an error in backend validation.
Toolset Maps 1.8 Provides Big Performance Improvements
This Maps release brings huge performance improvements.
So far, the major problem was when you needed to work with a bigger number of locations and you wanted to filter them by distance and order them, for example.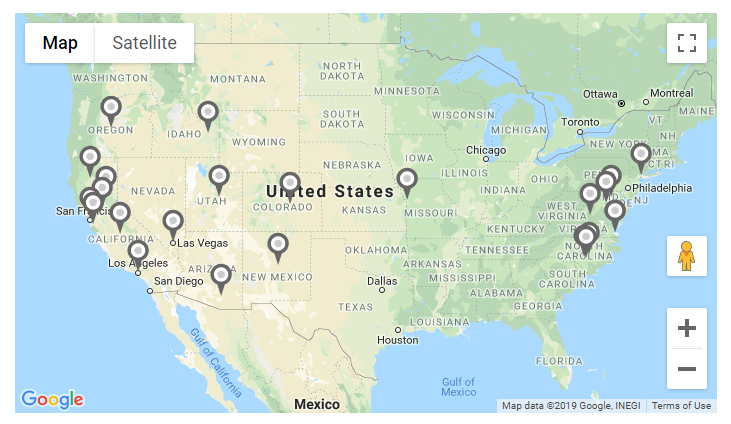 To fix this, we basically changed the whole foundation of the Maps plugin and kept all that was built on top of it.
Now, the latitude and longitude cache is stored in a separate database table. This means that now, we are now doing distance calculations directly in SQL queries.
In our testing, we used a real-life website with thousands of posts to be distance filtered/ordered. We created a View with a filter to show a list and a map of all posts within a radius, with a list ordered by distance. Here are the results:
Maps 1.7.4 needed 2 GB RAM and spent 138 seconds in distance filter.
Maps 1.8 needed only 128 MB RAM was enough, and the query which did distance filtering and ordering was done in less than 3 seconds.
Now, you can have thousands of posts with addresses and filter and order them by distance, using the Toolset recommended minimum 128MB RAM and in mere seconds.
Download and Update
If you registered Toolset on your site, you can get this update automatically from the admin. To download plugins manually, go to your Toolset account's Downloads page.
Don't forget to backup your site before updating.
Feedback?
How do you like the new native Media Manager on you front-end forms?
Do you have maps with a bigger number of locations that you filter? Do you notice any performance improvements with this release?
Let us know in the comments below and we'll get back to you!