Introducing Toolset's communication system for professional listing sites
It is important to provide clients and contractors of your professional listing sites with an easy way to communicate.
That's why Toolset has created a new communication system which provides users with an immediate way to chat with contractors in a seamless conversation. It means that jobs can be agreed in a faster time than ever using a messaging interface which will be familiar to people around the world.
And like all of our other features, Toolset's communication system is simple to install and requires no PHP coding.
How Toolset's communication system works
Toolset's communication system provides complete security for your customers while offering the same intuitiveness as a messaging system.
Let's imagine a user wants to hire a developer on a listings website. Here is a step-by-step demonstration of how they can easily find exactly who they are looking for.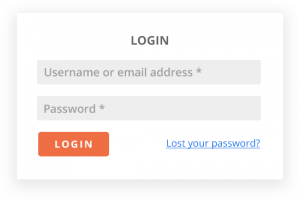 The user creates an account. Only logged in users can send and receive messages so the user will need to create their own profile.
The user messages a contractor. Once they have identified the developer which matches their requirements, the user can send out a quick message using Toolset's New message form on the contractor's profile page.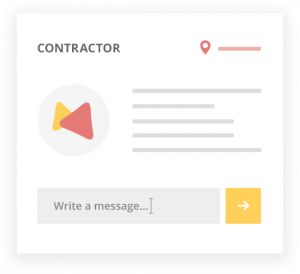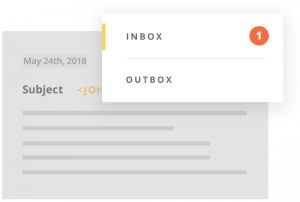 The contractor receives a notification. The contractor will be emailed telling them a potential client has got in touch. Only then can the professional respond. Under Toolset's communication system, customers will never receive unsolicited messages.
The contractor can respond to the user. Just like on Whatsapp or Facebook Messenger, the contractor can now access the user's question in their Inbox Page and use the Reply message form to continue the conversation.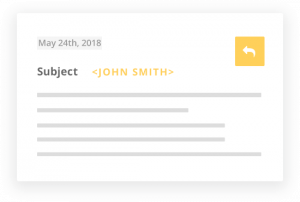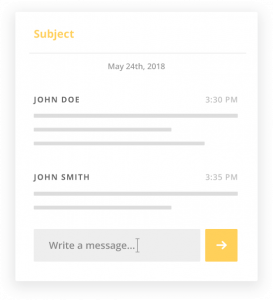 Both user and contractor can now respond to each other. Both parties can now communicate with each other to discuss the job further.
Below you can see exactly how Toolset has created this seamless conversation using its plugins.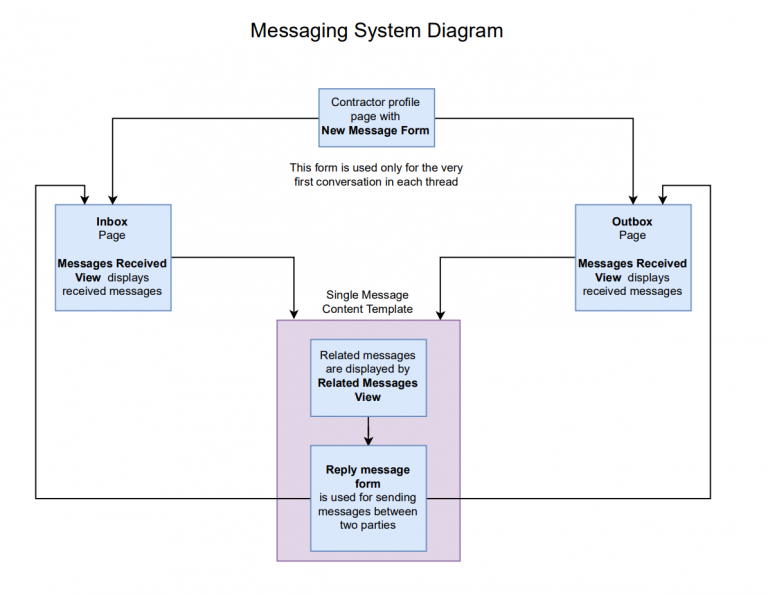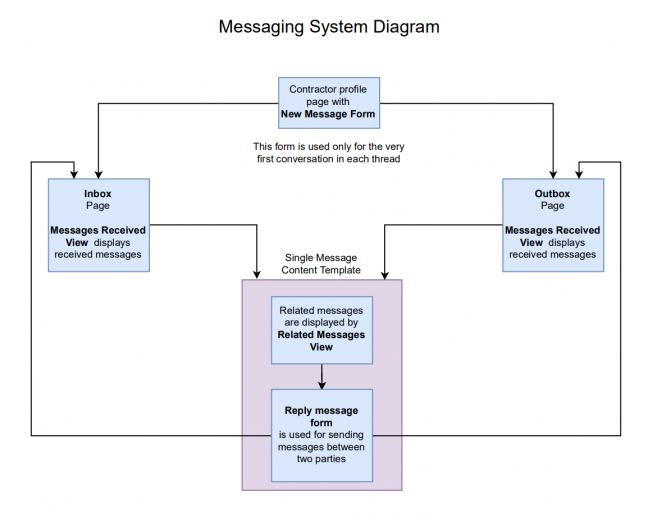 How to implement Toolset's communication system
To install Toolset's communication system, you need to download Messaging System module and import it onto your site with Module Manager.
Once you have done that, you can create two pages for your user's and contractor's inbox and outbox with Toolset's Views added to them. Don't worry if this sounds complicated, our setup guide will take you through exactly how you do this.
With Toolset's communication system, both users and contractors will be able to find exactly what they are looking for in minutes. If you have any questions or comments please let us know below.