How Toolset and Soledad theme can help you build a news website
What if I told you I could help you produce better results while making it easier to do so?
Luckily, if you are building a news website, that is now possible by using Soledad, which is custom post types ready!
Custom post types are important because they allow you to create different sections on your website. For example, a sports news website might need sections for football, basketball and hockey etc.
Toolset is the best option to build them because you will not need to write any PHP. Now, it is possible to combine it with Soledad to produce the best website in the simplest way.
Why Soledad is a great theme for your news website
Soledad's sheer number of demo pages and layouts, along with its optimized performance, make it a compelling theme for your news website.
You are able to choose between more than 2000 demo pages which can be created within minutes without coding. In addition, there are various sidebar, article and portfolio layout options to make your website truly unique.
But there is substance behind the appearance as Soledad's pages are optimized for site speed. Furthermore, it is compatible with a number of other great plugins such as WPML and WooCommerce to enhance your website further. Its integration with Toolset means it is even more effective for building news websites.
What your news website can do with Toolset and Soledad
To showcase exactly what you can do combining the two, let's take a look at how we have enhanced this demo magazine website.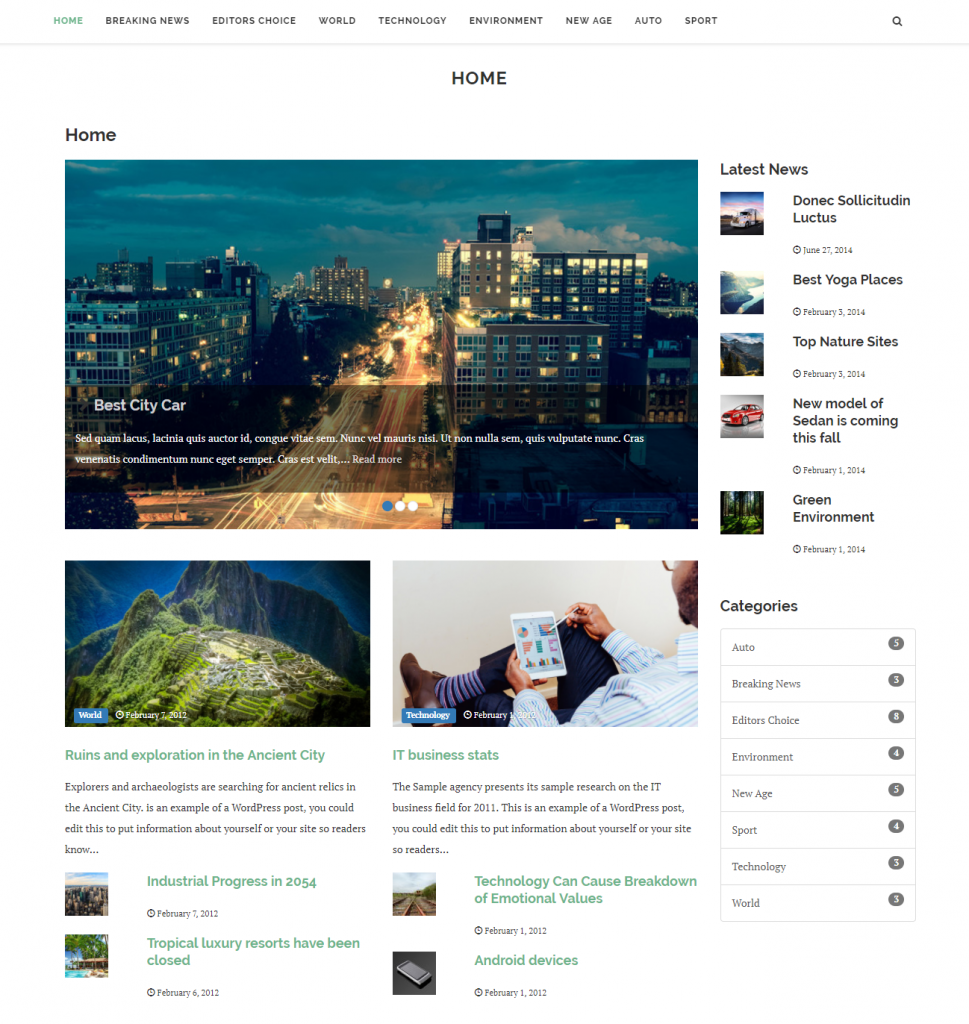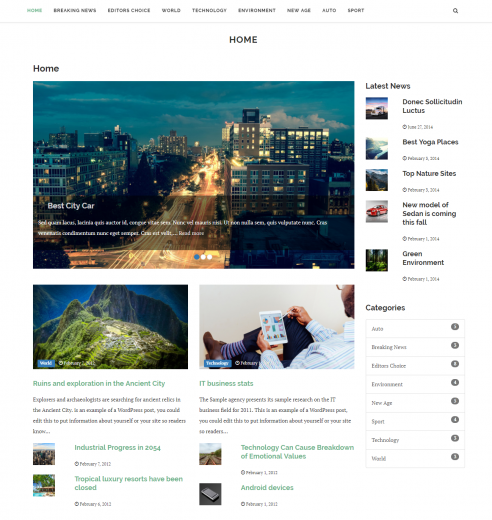 Create a custom list of posts with archives
Using Toolset with Soledad allows you to divide your articles into multiple post types based on their topic.
WordPress offers posts and pages which provide you with two sections, but that will likely not be enough to display your information and it will take a long time to customize each individual post.
Using our magazine example, we can separate our articles by subject to make it easy for users to navigate through the content and find exactly what they want. Moreover, as you create each custom post type, archives are automatically created to display all the relevant articles under that post. For instance, someone who wants to read the latest on cell phones would only be interested in posts under the "Technology" section and would be able to see the back catalog of articles about previous releases.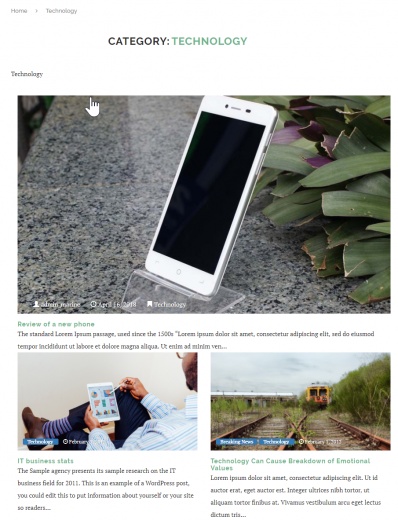 However, it is possible to allow your users to discover even more specific groups of your content.
Taxonomies help users identify the most relevant content
Taxonomies from Toolset can create custom categories for your articles which make them even easier to discover.
Let's revisit the cell phone example from above. Creating a custom post type for "Technology" would group all the relevant posts within here but it will also contain articles on other other types of gadgets. Of course, we could create custom post types for each one but that is time-consuming.
Instead, taxonomies let you create categories which you can assign to each of your articles when you publish them. As a result, users will be able to click on the "Cell phone" taxonomy and discover all your content about phones. The best part is that each taxonomy takes seconds to create by adding some simple details – all without advanced coding.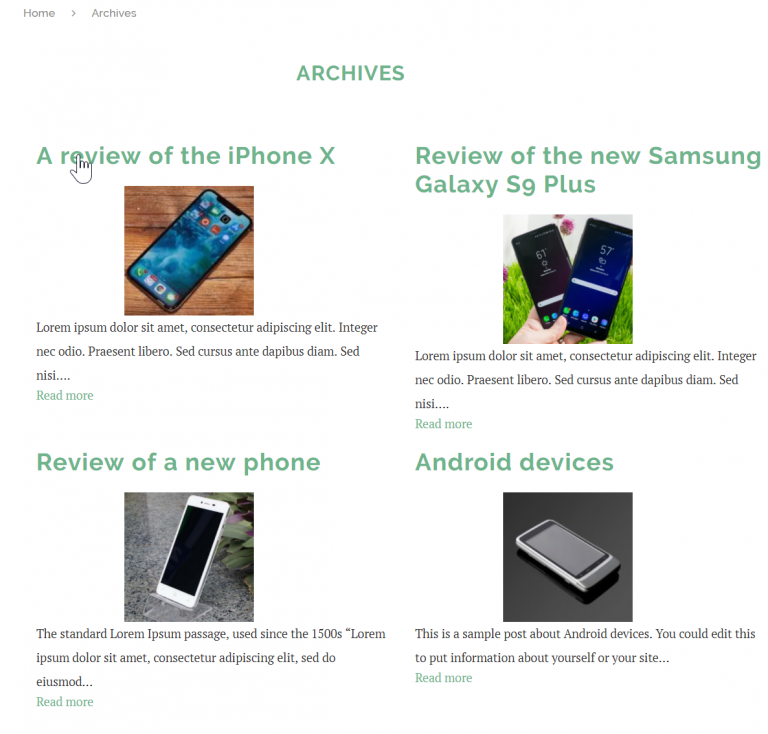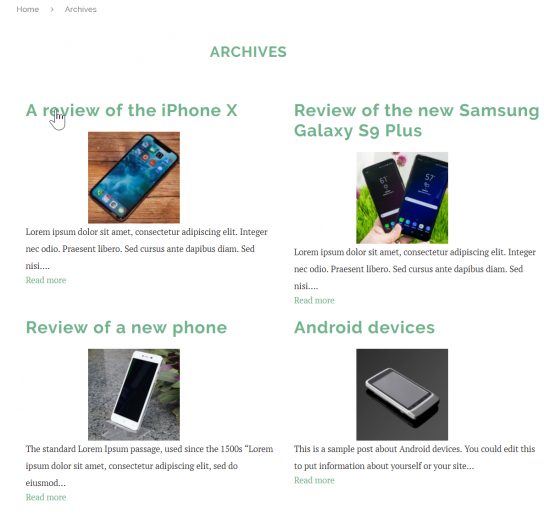 Of course, the best way for people to browse through your custom post types and taxonomies is by creating a robust custom search.
Build custom searches to make it easy for users to browse
When you visit a news site, once you have checked the front page, you will probably look for a search bar to browse through the content you are interested in.
Toolset's custom search is incredibly easy to install and allows you to scan content through a variety of qualifiers such as categories, date of publication or author among many others. Not only are custom searches easy to use, but you can also change how the results are displayed as a list, table or grid as well as including paginations.
For example, Users are able to browse through our magazine website to discover posts about cell phones which have a camera resolution of more than 12 megapixels.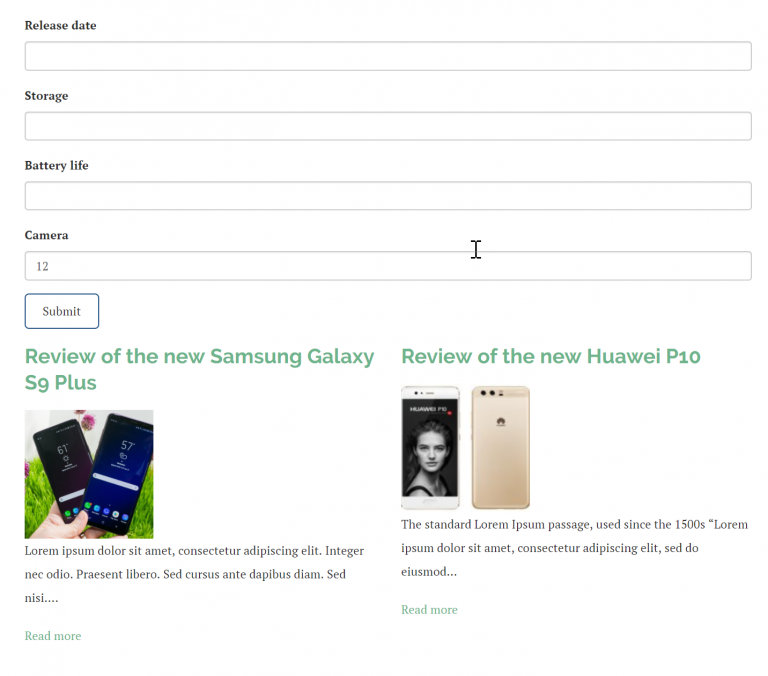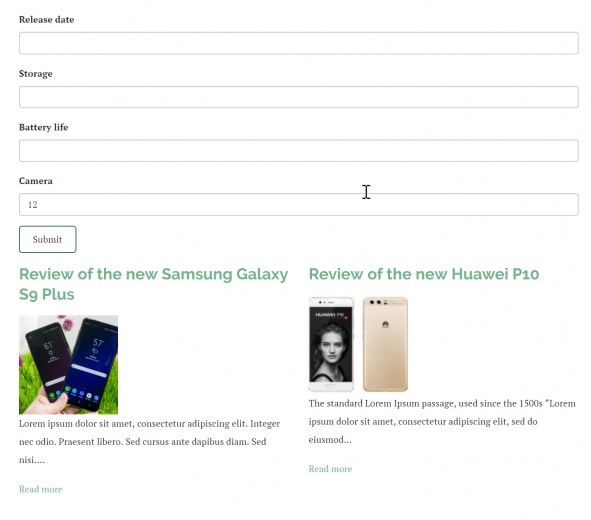 Most news websites will rely on contributions from guests to keep their content fresh. Therefore, providing a feature for guest post submissions would be a real asset.
Allow guests to submit articles on the front end
Providing a form for guest articles means all pitches can automatically be submitted in a structure that fits the website.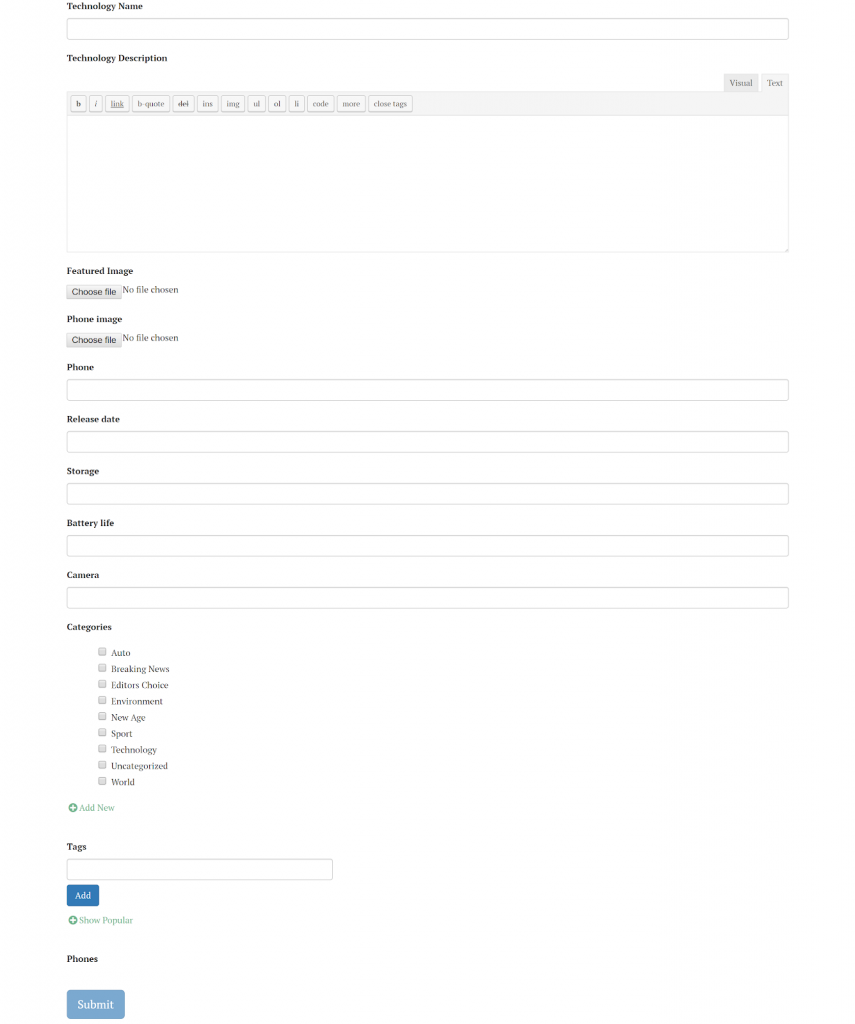 Rather than receiving posts by email and having to publish and format them yourself, guests can add all the necessary requirements from the front end. Therefore, they will be ready to publish with a click of the button.
Not only can you create a great looking form easily through Soledad, it also comes with advanced options. For example, you can restrict access to members only or create email notifications to advise you of submissions.
Summary
Many of these features might usually take a considerable amount of time to set up but by downloading Toolset's suite of plugins you can save hours, if not days, of time developing a news website.
If you also install Soledad you will get the best of both worlds. A great looking advanced website which is easier than ever to implement.