Pros and Cons of Developing WordPress Sliders with Views
Developing your own sliders with Views is a little like hunting mosquitoes with a tank. But, if you're already driving a tank, does it make sense to step out every time you need to squash a mosquito?
There are so many great WordPress slider plugins, which makes you wonder what's the sense of implementing it yourself. Honestly, if the only thing you need to develop is a slider, your best option is to just use a slider plugin. It's free, instant and works.
However, if you already use Views to build much of your site, then a slider is yet another tiny element. There's little sense in cluttering your site with additional code, for a slider.
The great thing about developing sliders with Views is that you get exactly what you want. That's pretty much the main benefit of building anything with Views. You have full control over the output, so you get anything that you want.
The tutorial on building custom sliders doesn't just look long. It's long, because it explains the inner workings of sliders. You can build excellent sliders with Views without reading that page at all. However, if you want to achieve truly unique designs, it's important to understand the CSS and Javascript, which makes sliders work.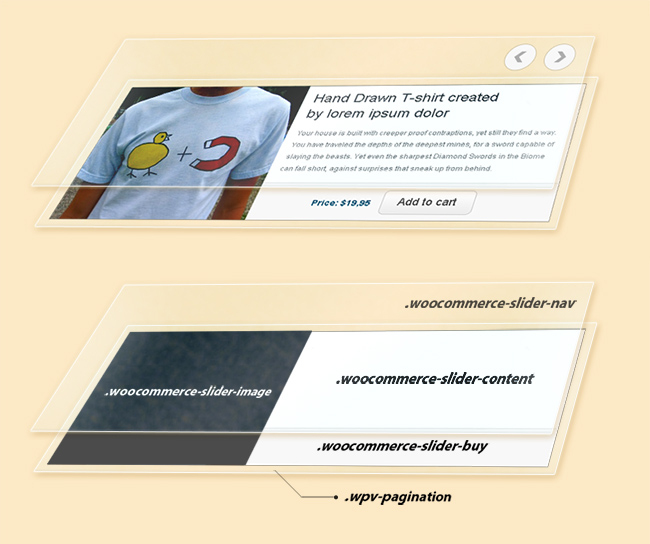 When you develop your own sliders, you have control over:
What slides contain
How slides change
How the entire slider looks
Since a View can query anything from the database, so can your sliders display anything. After all, your slider is just a View, which displays one item at a time.
The process of developing a slider with Views is:
Decide what you want the slides to contain. This can be users, posts and taxonomy.
Decide how many items show in every slide. That's right, you can display more than one element in every slide.
Design the content of slides. The easiest way to implement this would be using a Content Template, displayed inside the View.
Choose how slides transition. You can enable automatic transition, next/prev arrows and slide selectors.
Design the look of the transition controls. Use text or images as slide controls.
Sliders have moving elements and this motion is implemented using Javascript and CSS. If you want slides to contain advanced positioning, such as floating elements or absolute positions, you will benefit a lot from reading the sliders tutorial. Seeing the full details of what makes slides move will help you understand how you can design the slides themselves, so that they don't spill out of the slider.
Conclusion
If the only thing you're considering Views for is a simple slider, there are plenty of easier solutions. However, if you're already using Views to build sites, it makes perfect sense to build your sliders with Views too.
Did you get a chance to build custom sliders with Views? Tell us!