Pagination lets you break otherwise long lists of posts into pages and allows visitors to switch between them. Adding pagination to Toolset Views is visual and easy.
By default, pagination is turned on when creating a new View.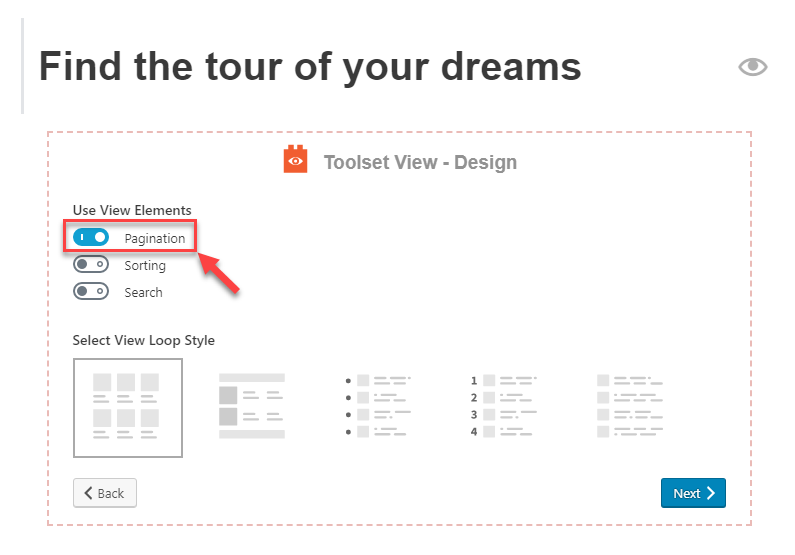 The pagination is automatically added to a View. You can click the pagination controls and tweak the options using the right sidebar.
Enable pagination for an existing View
If you have an existing View without pagination you first have to enable it.
To enable pagination, select your View block in Block navigation and expand the Pagination section in the right sidebar. There, click the option to enable pagination and tweak the options.