Toolset allows you to load posts from the database and display them, as fancy lists, on the front-end. A list can appear in any way you choose. It can be a responsive grid, a simple HTML list, a table, or any other style you wish.
In Toolset, we call such a list of posts a View.
Watch the video
How-to steps
To start, edit or create a page, post or a template and insert the View block.
You need to be familiar with the WordPress Block Editor. If you're not, take a few minutes to learn how to use the Block Editor. Also, be sure to check our quick guide on creating responsive designs.
You can add different elements and blocks to your View. To display information coming from standard and custom fields, use Toolset Blocks.
Changing the View settings
You can edit the settings for the whole View or just the View Loop.
First, click to select your View in the editor. Then, click the Block Navigation button to get a tree list of your View and the blocks it contains. Finally, click the item you want to edit settings for.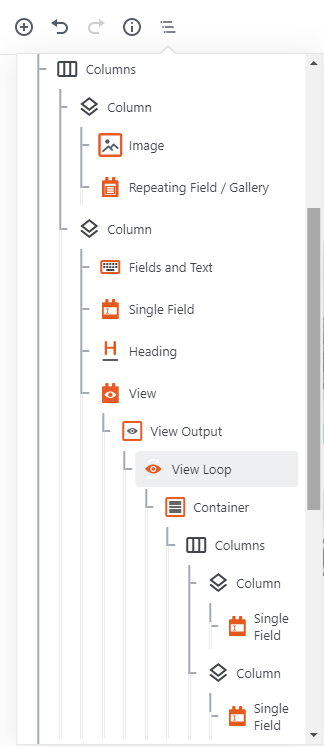 Changing the main View settings
Clicking the View allows you to modify the View's general settings like content selection, ordering, and more.
Changing the Loop Item settings
Clicking the View Loop allows you to change different settings for it. For example, if you selected to output your list of content in two columns, you can easily change the number of columns or the whole listing style.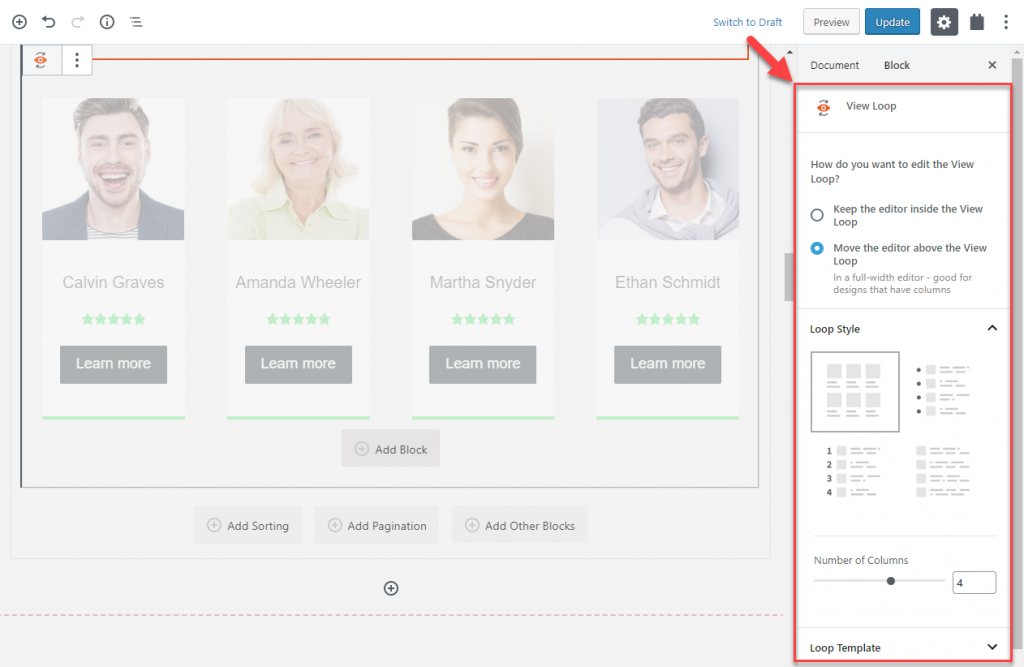 After selecting the View Loop, you can also style its display options. To do this, expand the Style Settings section in the sidebar.
What's next?
Filter Content Lists and Add Custom Search
Need help?
If you run into any problems or need our advice, create a new support ticket and our team will be happy to assist you.