Toolset allows you to load content from the database and display it, as fancy lists, on the front-end. A list can appear any way you choose. It can be a simple HTML list, a table, a grid or any other style you wish.
In Toolset, we call it a View (so you need to install the Toolset Views plugin).
To create a View, go to Toolset -> Views and click on the button to create a new View.
The Views that you create are some of the most powerful and feature-rich elements in WordPress. To make it easier to set-up a View, first you need to choose what the View does.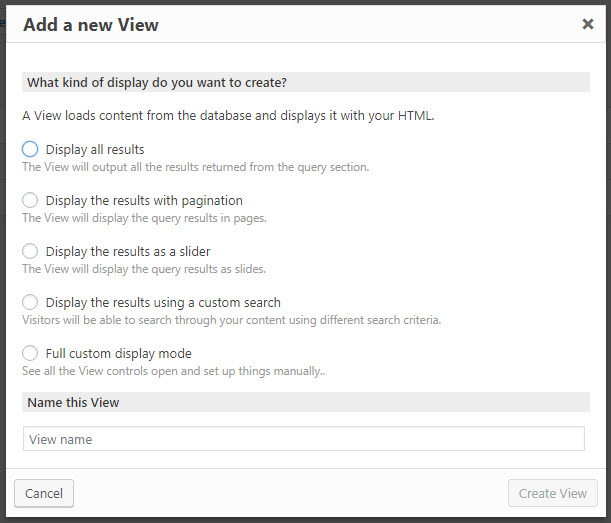 According to your selection, some features of the View will appear and some will hide. No worries, you can always show the hidden elements by visiting the Screen Options menu.
To create a View, you need to do two things:
Choose which content the View will display
Choose how the View will display that content
Choosing which content the View will display
The Query section includes all the controls for what content the View will load from the database.
Choosing how the View will display that content
The Loop Output section determines how the View will display the entries that it loaded from the database. It starts empty (the View doesn't display anything) and you need to enter your design. If this is the first time you're using the Loop Output Editor, you should start with the Loop Wizard.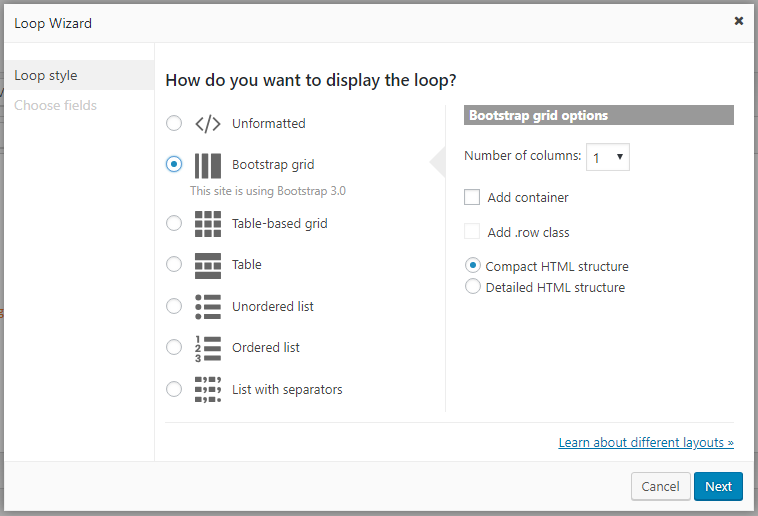 Need step-by-step instructions?
Displaying the View
Finally, once your View is created, you need to display it on the front-end. To do this, you need to add the View to any content (usually to a page) or to add it to a sidebar as a widget.
Adding the View to pages depends on how you created the pages:
Create Richer Views
Display the View's content as markers on Google Maps
Design Views for WooCommerce Products
Display parts of View output conditionally
Turn Views into custom searches
Display a list of related posts
Auto-load more results for infinite scrolling
Build sites quickly with ready-to-use Toolset modules
Need help?
Go to the Getting Started support page, leave a comment and we will reply to you.
What's next?