Full Site Editing Future Of WordPress And What It Means For You
WordPress is slowly evolving towards a complete Gutenberg experience. Here's what to expect in the near future and what authors of popular themes say about the blocks-everything WordPress.
The recent WordPress 5.8 release marked a big step in introducing the Block Editor to areas outside of the page/post content. This includes:
Template editor for single-post pages
Blocks-based widget editor
New Query Loop block for listing content
An array of new blocks for displaying post information
As you can see, WordPress core is slowly introducing Gutenberg to every part of the website building experience.
The next huge step will come in WordPress 5.9 which is expected towards the end of 2021. It will introduce Full Site Editing, where everything you see on a page is a block. This includes the header, content, widgets, and footers.
Why Is Full Site Editing Such a Big Deal?
This is the most common and understandable question amongst WordPress users.
Most importantly, Full Site Editing gives you complete control over the whole site – using one editor and one workflow. So, for example, you won't need to go to the Customizer to adjust any site-wide styling. You will be able to do it directly from the editor.
Also, as the template editor evolves, the idea is to be able to design any template a theme would normally provide the layout for. This includes single post templates, archives, and even products.
And this brings us to the big question.
What will be the role of the block-based themes in the future?
This is actually still a matter of (heated) discussion in the WordPress community because of many implications like:
What is then a theme for?
Who can edit the global styling on a site? (breaking things is easy)
How does dynamic content like custom fields fit into all this?
What if I want to mix blocks with custom, advanced features, and coded solutions?
Will there be performance implications?
How long will it take before Full Site Editing actually becomes usable?
Plus many more questions you can find in comments around the web.
In essence, themes will have to adjust and provide the basic styling while (admin) users will have the power to adjust anything. But also, it will probably lead to possibilities of building a whole theme using just Gutenberg.
And besides themes, this change will surely impact plugins as well. If your plugin outputs anything, it will need to be a block.
Finally, we don't even know how things we take for granted, like custom fields, will work in this new workflow.
What Popular Theme Authors Say About The WordPress Future
There is an array of themes we recommend using with Toolset. They are all beautiful, fast, feature-full, and integrated with Toolset.
We had the pleasure of talking to people behind three renowned themes: Astra, Page Builder Framework, and Sydney Pro.
Sujay Pawar from Astra (CEO)
David Vongries from Page Builder Framework (Creator)
Charlie Livingston from Sydney Pro (Founder)
They shared their take on the future of WordPress and especially the role that they see themes will play in features related to Full Site Editing.
What is your stance on Gutenberg? As a theme, what are you doing, and to what extent, to support it?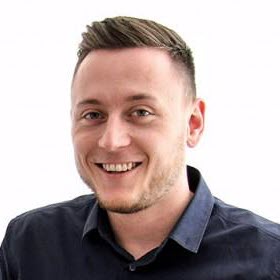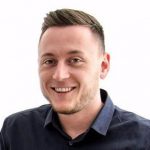 David Vongries
Page Builder Framework
Gutenberg for me is a bit of a mixed bag.
I enjoy it a lot for writing blog posts and wouldn't want to go back to the Classic Editor but it is just not up there yet with other page builders when it comes to building full pages.
We have support for Gutenberg in Page Builder Framework since its early days.
The challenge is to keep up with changes in Gutenberg's core. We had to redo or at least adjust our integration with every major WordPress core release. The Gutenberg project is moving forward very quickly and sometimes things like internal class names are changing.
From a theme developer perspective, it can be hard to find consistency in Gutenberg.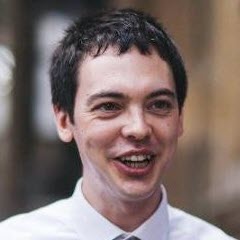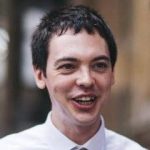 Charlie Livingston
Sydney Pro
We like Gutenberg and plan to support it fully. Our flagship theme, Sydney Pro, is already compatible.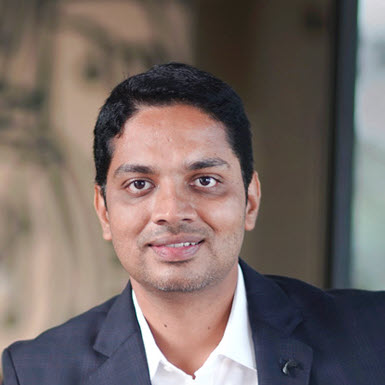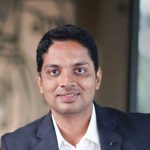 We are heavily invested in Gutenberg and believe it's the future of WordPress. Our theme already provides support for Gutenberg by adding default theme styling compatibility with the Gutenberg blocks.
Our design team continuously builds new starter templates for Gutenberg and we are also constantly improving and adding new features to Ultimate addons for Gutenberg.
When you install Astra with Gutenberg, you will notice that blocks such as Button, Headings, and Paragraphs support our default styling. All these blocks inherit the styles from the theme Customizer so users don't need to go to each block and add styling separately. They can set the styling globally from the Customizer.
Do you have plans to support Full Site Editing? If so, can you share more about your plans (or loose plans!). If not, why not?
Charlie, Sydney Pro:
We do. We are actually working on a brand new theme that will be built from the ground up to be Gutenberg-first (look out for an announcement from us later this month!). We are also working on a blocks plugin to be used in conjunction with the new theme. It will extend what you can do with Gutenberg.
Sujay, Astra:
Yes, Astra will definitely be supporting Full Site Editing. In fact, this will be the main goal when the Full Site Editing comes close to merging into the WordPress Core release.
Full Site Editing is still under development at WordPress, so we have not yet fully planned how Astra will work with it. Once we know for sure how it will all work, we will make sure Astra fully supports it.
Since at this point, themes cannot add blocks, we imagine the Astra + Ultimate Addons for Gutenberg combination will be much more tightly integrated in the future when it comes to Full Site Editing.
David, Page Builder Framework:
I want to wait a bit before jumping all-in with Full Site Editing.
We do plan to add support for it in the Page Builder Framework theme. However, I want to wait for maybe the next 2 or 3 WordPress core releases, before fully committing to this.
Of course, that doesn't mean we are not already exploring FSE.
What is the general feeling you are getting from your clients about Gutenberg and FSE?
Charlie, Sydney Pro:
We don't get much feedback about it specifically. But we know that for those who care about performance, which is most people these days, they prefer Gutenberg. And for this and other reasons more and more people, over time, will choose Gutenberg over anything else.
Sujay, Astra:
We think our users are very excited about the new updates from Gutenberg and Full Site Editing. They occasionally ask us about the compatibility of Astra with it so we definitely think there is an appetite for it.
David, Page Builder Framework:
The little feedback we got from our customers helped us to improve and fix smaller bugs in our integration. With Page Builder Framework, I try to leave as much to Gutenberg (and any other page builders) as possible.
I don't want the theme to get in the way. The theme needs to get the basics right. With the theme, I want it to be a seamless editing experience where things are working just as the user expects.
I can imagine that 3rd-party plugin developers who focus on Gutenberg get much more feedback than we do.
We have introduced our first Gutenberg block recently but overall, the feedback on this and our integration has been minimal.
Can you share any other thoughts you have about WordPress 5.8, FSE, or the future of Gutenberg?
David, Page Builder Framework:
I would love to see the project slow down a little to focus on existing UX/UI challenges, consistency, developer documentation, and essential core features like responsive padding & margin controls – just to name some.
I'm still curious about what the future holds and how Gutenberg evolves. I'm reading pretty much all articles on it to stay on top of the development process.
I would personally just love to see it taking a few steps back and getting the basics right before making further steps forward. This would be something I'm sure 3rd-party developers and the end-users would benefit from.
Charlie, Sydney Pro:
Full Site Editing will be a breakthrough for WordPress that will set the stage for the next few years. We are looking forward to users being able to do more things natively in WordPress without plugins and to make site editing simpler and faster.
Sujay, Astra:
The Astra team is continuously working on testing and getting all the blocks styled correctly in the new editors, including the one for widgets.
The theme.json file is another welcome addition. We are already working on finding ways to make the most out of it as we think it will hopefully simplify CSS overrides for the default block editor styles.
Wrapping Up
As you can see, interesting times are ahead of the whole WordPress ecosystem and community.
While the general concept of blocks-everywhere future is exciting, many users are still left wondering when the whole project will come to the stage when it can be used on production sites.
Also, most theme and plugin developers seem excited by the possibilities but that excitement is often hampered by the sweeping core changes that each big release of WordPress introduces.
What is your take on the future of WordPress? Does the prospect of Full Site Editing excite you? How do you prefer to build websites?
Let us know in the comments!