Chat Support for Toolset
If you created any new support tickets for Toolset in the last few days, you probably noticed a "chat" option. Chats allow Toolset support team help you much faster than with tickets.
When you open a support ticket, you'll see an option to start a chat.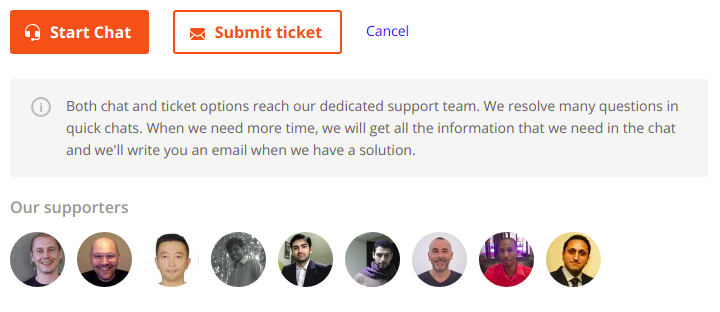 Chat is a faster way to connect with a Toolset supporter. Many of the support questions that arrive our chat are resolved in a few minutes. If we can't resolve a problem during the chat, we make sure to get all the information that we need, so we can come back with a solution in an email.
We invite you to use the chat support when you need our help. You will reach the same supporters, just a lot faster.
Feedback? Ideas? Suggestions?
Leave your comments and we'll get back to you.