5 tips to build a great construction website with Toolset and BuildPress theme
Are you looking for a way to show future clients what your construction company can do?
Today we want to introduce Proteus theme, the makers of BuildPress and other beautifully crafted niche themes for WordPress such as GymPress for fitness sites, MedicPress for doctors and many more. Proteus Themes is run by a small but talented team of web professionals based in Slovenia.
The BuildPress theme is now custom types ready meaning that you can add almost any type of custom content to your site using Toolset. It's now very easy to build templates and advanced features based on custom post types and fields.
We have listed below some significant features that can make your construction site stand out from the crowd.
1. Display visually-engaging testimonials from your satisfied clients.
Understandably, when a potential customer reaches your website for the first time, you are still to gain their trust. Social proof is a piece of the marketing puzzle that can't be neglected. Therefore, reading the reviews from your past clients will surely build trust and confidence.

2. Show what your company is capable of!
Quickly add photos of your latest projects to showcase your work to potential new clients. You can create convenient filterable portfolios with your own categories and specialties: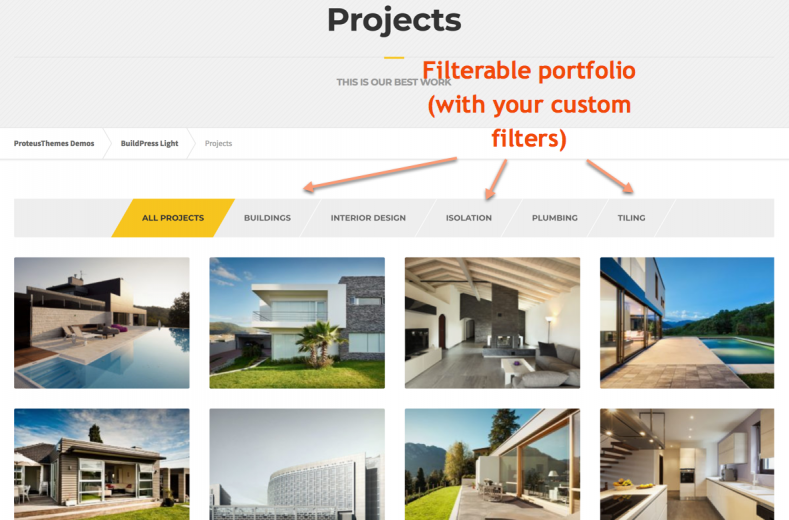 3. Make your content more understandable and memorable with Font Awesome icons.
The theme comes with Font Awesome, meaning that you can display each of your values or services using an icon to efficiently communicate your message as you can see below:

4. Use the Brochure box widget to make your brochure, health and safety policy or detailed instruction manual available to download in PDF, Word or JPEG:
5. Build your custom list of services with Toolset.
This is how the "Our Services" page looks like by default when you import the demo. You can find an image, a title, the description and a "read more" link. Let's see how we can customize this page in 5 easy steps with Toolset.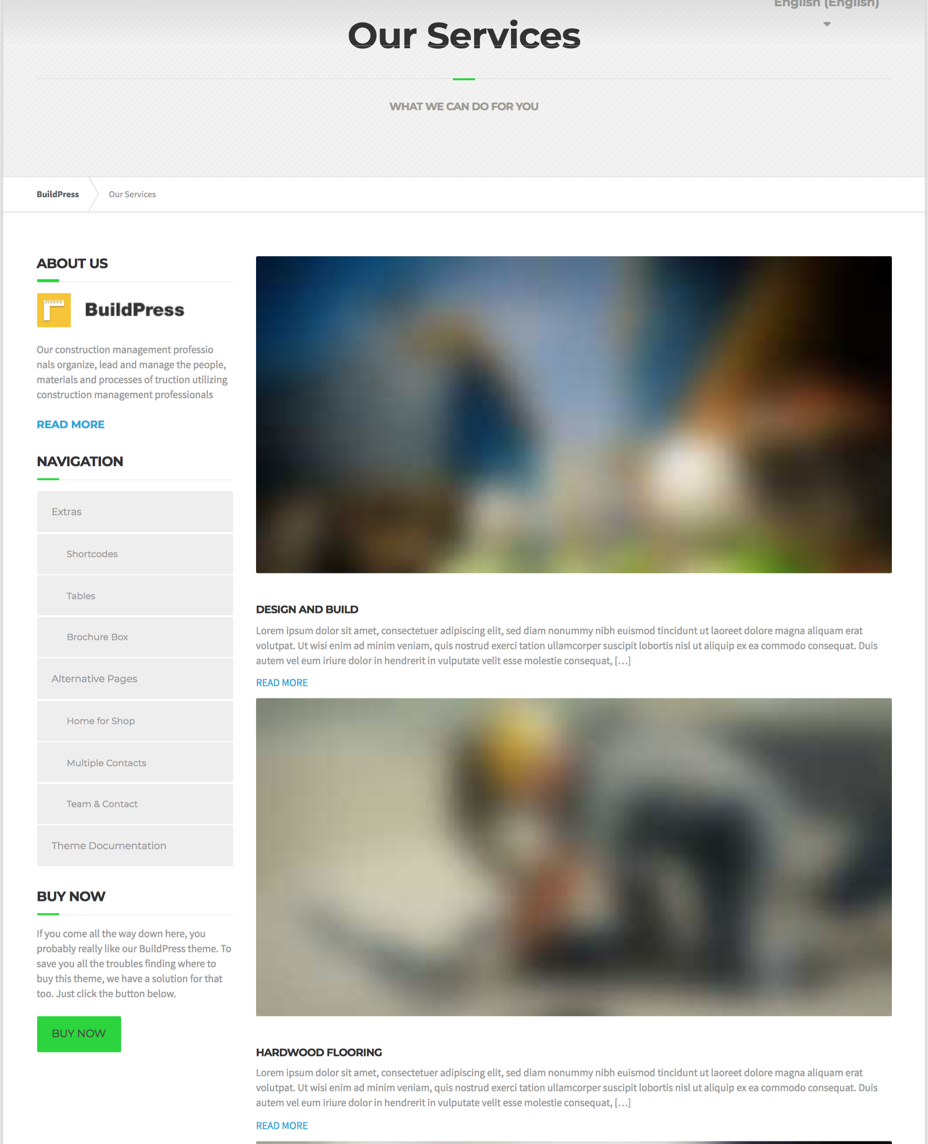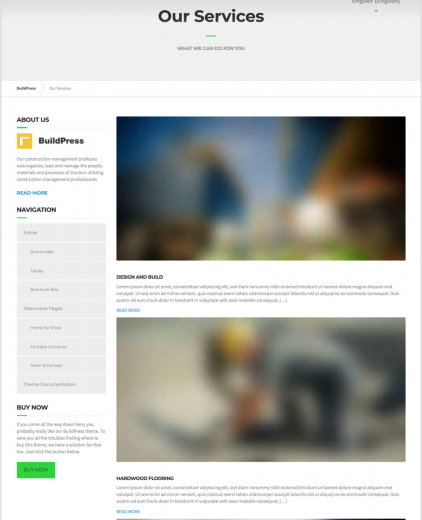 Step 1: You need to create your custom post type called "Services" (as shown below) and populate it.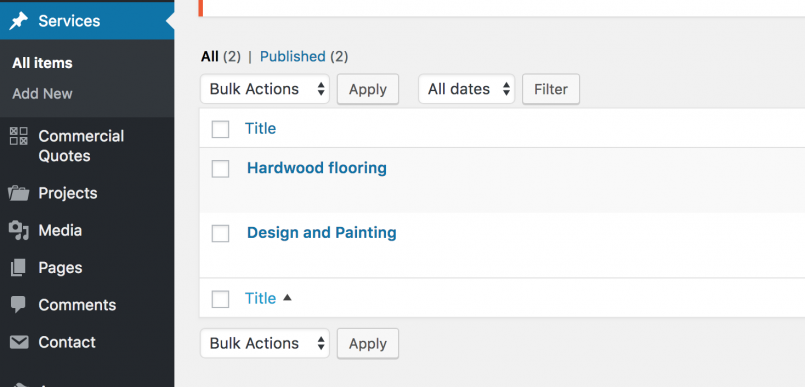 Step 2: Add some custom fields and fill in the information for each service: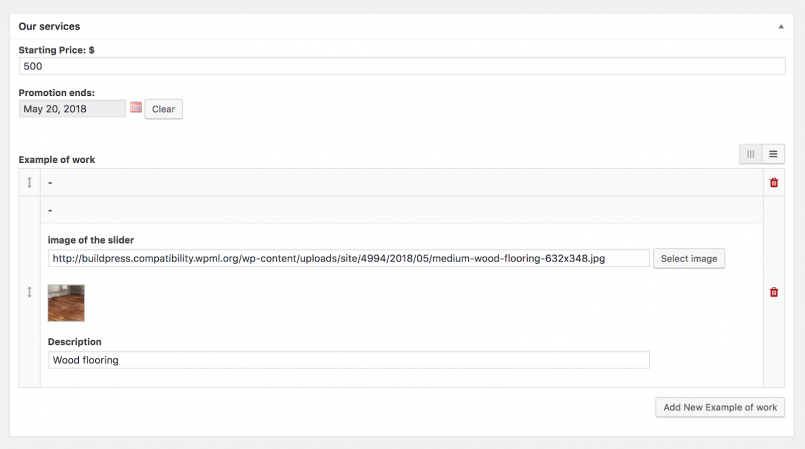 Step 3: Go to Toolset > Views to display the list of services on the frontend: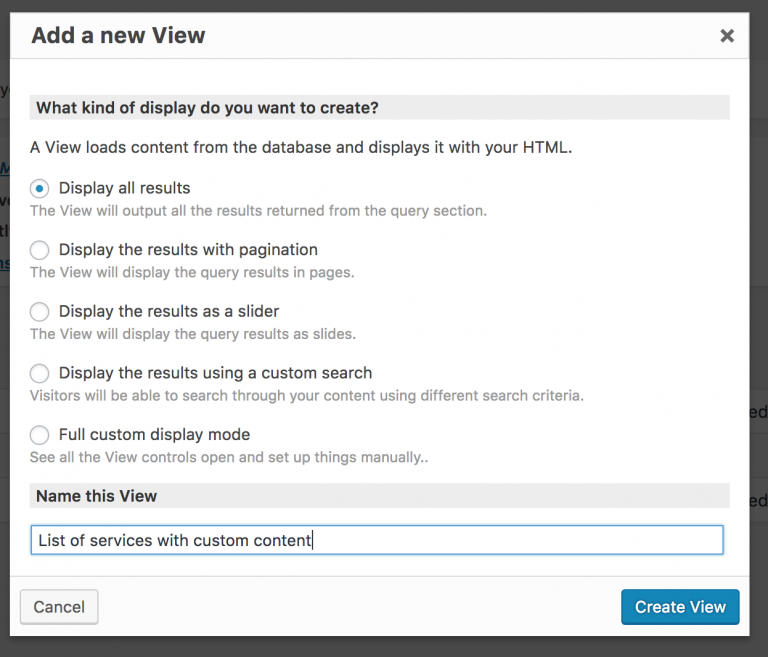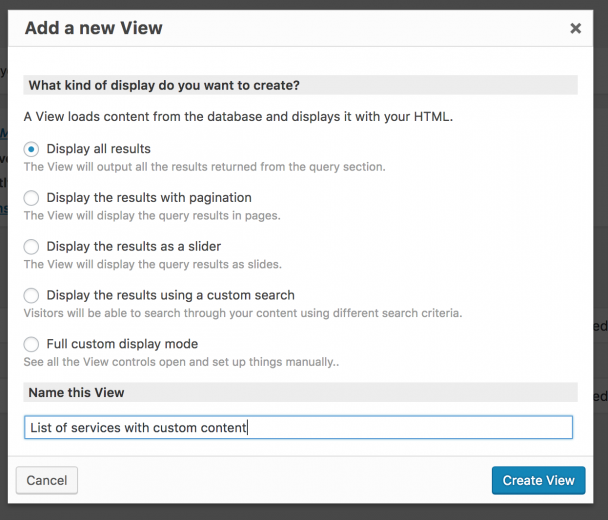 Step 4: Use the loop wizard to select the fields to include in the loop: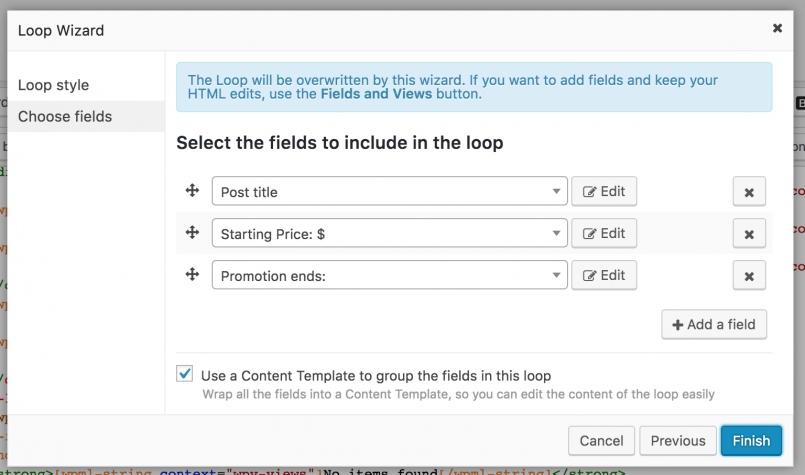 Below is our template used to display "Our Services:"
Step 5: Simply create a new page and insert your "View" which will display your services with the starting price and the end date of the promotion.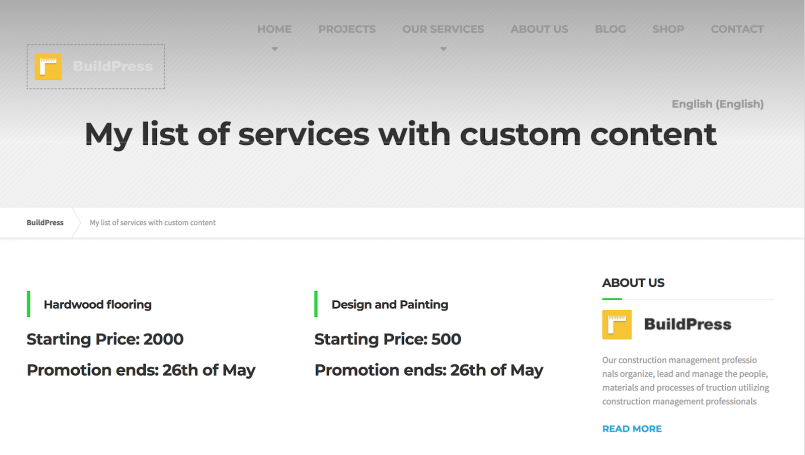 Generally, many of these features would usually take a considerable amount of time to set up but by downloading Toolset and BuildPress you can save a huge amount of time in your construction website development.