Why We're not Going to Offer any More Lifetime Accounts for Toolset
We recently changed the accounts system for Toolset, effectively stopping to sell new Lifetime accounts and upgrades from existing accounts to Lifetime. This change brought a lot of concerns, which I'd like to address in this post.
First, we understand that now Toolset costs more. We raised the cost of yearly renewals and we removed the very lucrative option for Lifetime accounts. Effectively, these two changes increase the cost of using Toolset and make it a less valuable offer. Meaning, we need to justify the additional cost with additional value.
We understand that it's frustrating
When you bought Toolset, our site said that you will be able to later upgrade to a Lifetime account. We repeated that in follow-up emails. Later, we announced (not prominently enough) that this option is going away and then it went away.
Some of the clients who were on yearly accounts had already set-up their automatic renewals (like we hoped). Some of the clients didn't and some asked for a refund for everything that they paid us (and we gave these refunds).
We've building stuff for a long time now. We also buy things and we use them and we've been in similar situations before. We used stuff and it changed on us. Sometimes, a paid product that we used vanished. Sometimes a free project that we relied on got abandoned and in other cases paid products that we used saw a huge pricing bump (yes, we use paid WooCommerce extensions).
So, I can say with certainty that we feel what you're feeling and we know what you're talking about. Our problem is not about understanding but about deciding what's best for us to do.
Lifetime accounts are the same as Free accounts
This is something that we've had to learn the hard way. When you need to pay salaries and other expenses for a big project, this lesson can be a painful one. Nonetheless, it's an important lesson that we eventually learned.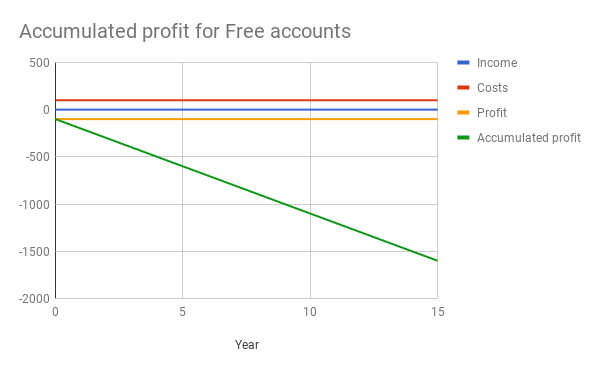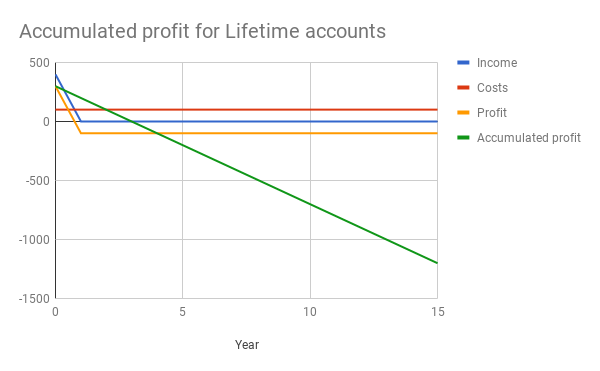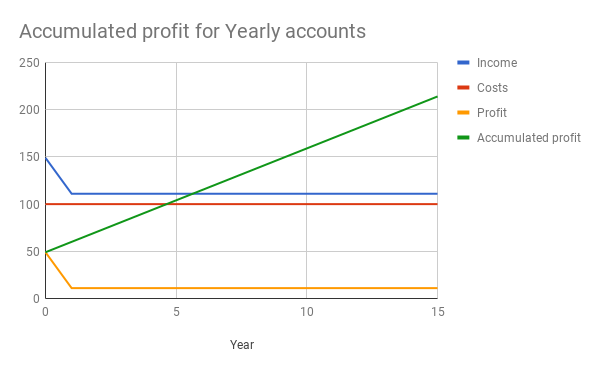 When we sell Lifetime accounts, we build the foundation of an unsustainable business. This sort of business will eventually collapse. It's more a question of time than a matter of "if".
Toolset is a support-intensive product
Toolset is like a Swiss-knife, which you can use for many purposes. As such, it will always need a lot of support. That support is also pretty advanced. Toolset support team, besides taking support questions, needs to invest considerable time training constantly. If you've used our support before, you know what I'm talking about.
At this moment, if we invite all clients with existing yearly accounts to upgrade to Lifetime accounts, we're more or less guaranteeing the end of the project within two years. So, ironically, you'll be paying for a Lifetime account and only getting to use the plugins for the next two years. Not to mention the huge mess that you'll have dealing with client sites that use abandoned plugins.
Of course, the best option is if we could offer a Lifetime account just for you and other clients will pay the cost of yearly support and development. I hope you can see the conflict in this idea.
The choice that we took
Everyone working on Toolset team is above the age of 18, so we're responsible for our actions. We had to choose something. Not choosing anything is also a choice and will come with consequences.
We chose to:
Increase the price of Toolset
Increase its value
Take the heat
The price increase means that we'll be asking from anyone who wants to keep using Toolset (and didn't previously buy a Lifetime account), to pay for getting updates and support.
If you've been following our blog and newsletters, you may be familiar with the increase in value. If not, we're very close (2-3 weeks) from releasing a major version that took over a year to develop. This new version dramatically improves what you can do with Toolset and the convenience in using Toolset. More major work is coming in the next few months.
And I'm here to take the heat. As the founder of the company, I'm responsible for this sort of decisions. Our support and development teams are doing their very best to make Toolset great for you. These sort of painful and unpopular decisions, I reserve for myself.
How we can make it right for you
We're not going to offer Lifetime accounts anymore, which means that Toolset will end up costing more. The only way we can compensate you for it, is by making Toolset more valuable. If you can use the same plugins that you're already paying for, to build more sites, the cost per site stays the same or even goes down.
Tell us what we can do, so you will want to use Toolset for more sites. Our entire development and support team is eager to know what we can do to make up for this pricing increase.