Views 2.4.1, Layouts 2.0.2, CRED 1.9.1, Access 2.4.2 Released
We just released an update for Toolset plugins. This update brings the possibility to use Content and Template Layouts together, with any theme; allows for an easy way to copy layouts from one site to another and adds new shortcodes for displaying links to the previous and next post. Finally,  it packs a number of important bug fixes and improvements.
Using Content Layouts inside Template Layouts
We updated the way that Content and Template Layouts work with one another. Now, you can combine them together, no matter if your theme features additional integration with the Toolset Layouts plugin or not.
For example, let's say you create a template for an "Events" custom post type. However, there are certain Event posts whose contents you want to design differently. No problem, you can use the Content Template for those special Event posts, on top of the template layout you created for the whole Events post type. And it will work with any theme.
This is illustrated in the following table.
| A Template Layout for displaying our Events custom posts. | Typical Events post displayed using our Template Layout. | When we want a specific Event post to look differently, we can design its contents using a Content Layouts. | Our different-looking Event post displayed using both, a Content Layout designed for this specific post and a Template Layout designed for all Event posts. |
| --- | --- | --- | --- |
| | | | |
Easily copy layouts between pages and sites with Layouts Storage
We added a new, handy feature to allow you to move layouts from one site (or a page) to another, called Layouts Storage. Clicking its button on the layout editing page allows you to copy the raw, JSON data of any layout and paste it into another layout using the same dialog.
| Edit the layout you want to copy and click the Storage button. | Select and copy the contents. | Paste the contents into a layout of another site or page and confirm the override. |
| --- | --- | --- |
| | | |
New Views shortcodes for displaying links to a previous and next post
We added two new shortcodes to Views that allow you to display links to a previous and next post (relative to the one currently being displayed). The shortcodes in question are  wpv-post-previous-link and wpv-post-next-link.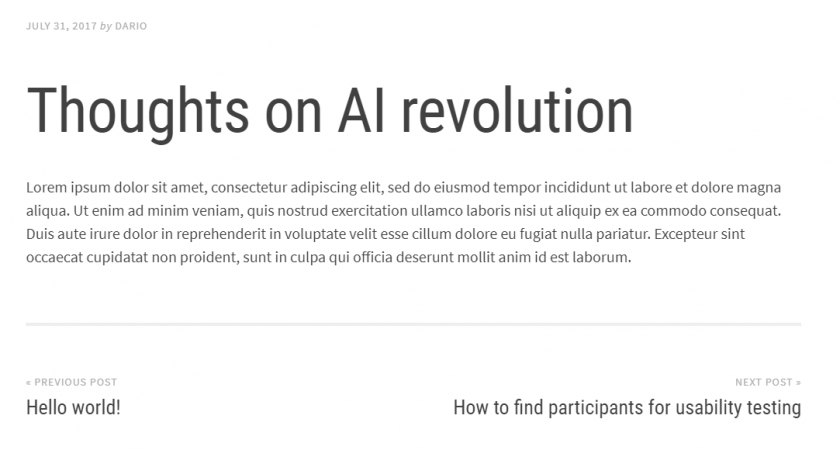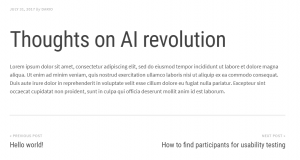 More improvements and bug fixes
This update includes a list of other improvements and fixes. To see the complete lists visit:
How to update
The easiest way to update Toolset plugins is to have them registered and then get automatic updates inside the WordPress admin. You can also download from your Toolset account and install manually.
Question? Ideas? Suggestions?
We're looking forward to your feedback. Leave your comments and we'll get back to you.
We're Hiring
Toolset team is growing and we're looking for outstanding developers to join our team. Look at our job description and see if it's right for you.