We want to improve the integration between Toolset and Divi
Recently, we asked you how it was going for you with our Divi Integration plugin. As a conclusion, we can say that we need to enhance the integration and solve some technical issues. We are actively working on it but we need you to tell us in the comments of this post if we are going in the right direction.
Toolset will not take over the full page of your site anymore. We propose to let you use Toolset only when you need it.
There will be no more parent layout. Toolset will cover only the 'content area' of the page. The envelope, including the header and the footer, will remain 100% controllable and manageable by the Divi builder: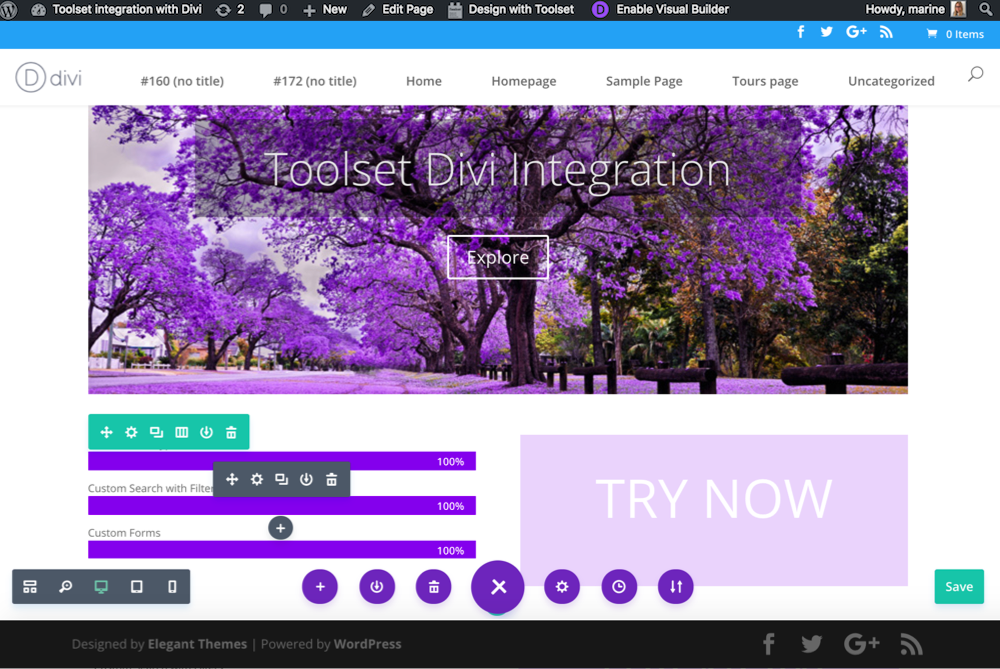 We propose to create default Template Layouts for WooCommerce and some 'empty' Template Layouts designed to be populated with your own Custom Post Types. You will get Toolset benefits without disrupting your settings from Divi Theme Options and Divi Theme Customizer:
| | | |
| --- | --- | --- |
| | Use Toolset to build a layout for Custom Post Types | Add this Custom Content to your Divi Page |
| | | |
Note: We keep the custom row types and cells from the current integration so you can still design your own layouts if you need to. We know this may come handy for building a specific landing page without the menu for instance.
Beyond the basic (and trivial) integration
These first steps are intended to let you use Divi and Toolset in a reasonable way and not as a challenge. We know that the ideal integration includes custom Toolset cells inside the Divi builder.
We'd like to first implement a quick solution that removes the show-stopper problems. We aim to have this very quickly. Then, when Divi and Toolset are convenient to use together, we'll be happy to talk with the folks from Elegant Themes about tighter integration.