Toolset fixes compatibility with Avada 5.0 and Customizr 3.4
Our priority is to offer you the possibility to use Toolset with the most popular themes on the market. Lately, you have addressed us some issues related to compatibility and responsive design. Our compatibility team has immediately investigated further and has updated the integration plugins as required. Let's see what has been resolved for Avada and Customizr.
Toolset Avada Integration Version 1.4  |  Avada Version 5.0
Avada 5.0 no longer breaks Toolset Avada Integration plugin.
Previously, the cells provided by Avada Toolset Integration were broken and Layouts could not be used at their best. This was due to a significant change in the core class of Avada. To be more technical, the methods from `Avada()` class were used to be called statically until Avada 5.0 came out. We are happy to confirm that our Toolset Avada Integration plugin is now using these new methods appropriately.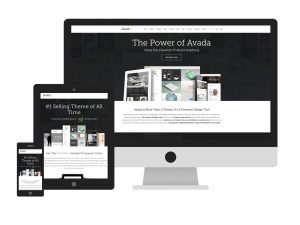 Avada is now responsive with Toolset Avada Integration plugin.
All the CSS fixes have been made (especially for the CSS media queries.) We know that the mobile market is exploding with unprecedented growth and how a responsive design ensures a great UX. We are delighted to announce that the responsiveness issue is fixed for mobile and tablet devices.
Toolset Customizr Integration Version 1.2 |  Customizr Version 3.4
Toolset Customizr Integration plugin now recognizes Customizr.
Previously, the integration plugin was using a different method to detect a certain class in the theme. In other words, the theme had changed its core classes and method names. Now, with Customizr Version 3.4, our plugin recognizes the theme by its name and every conflict has disappeared. The good news is that the update is also applicable with all the child themes of Customizr.
More anticipation and proficiency are coming.
Our testing workflow is constantly evolving. We are aiming to test our plugins with the dev versions of Themes before the new versions are actually released. We try our best to keep an optimized process, but the overall coordination does not completely rely only upon us. For example, sometimes we do not receive any advanced notice or pre-release versions from the authors.
We believe that your feedback is invaluable to continuously improve our products. Feel free to inform us if you are aware of any problems with some new versions of the Themes. We will focus on the necessary updates to make.
Finally, we have also been working on both Toolset Genesis Integration and Toolset Divi Integration plugins. An update will be available very soon. Stay tuned!