Access 1.2 – Control for individual pages, no-read settings and full capabilities management
We're very excited to announce a major new version of Access – 1.2. This new release includes big new features, many fixes and performance improvements.
Access 1.2 has grown up from a minimalistic content-type access control to full access and privileges management for WordPress.
The New Access will let you craft the exact capabilities, anywhere in the WordPress admin, for any user type. It's fully integrated with WPML and WooCommerce, letting you enjoy easy management with accurate results.
Choose what to do when there is no read permission
Until now, when Access blocked read permission, visitors got a 404 error page. Access 1.2 lets you choose exactly what to do when visitors cannot read content.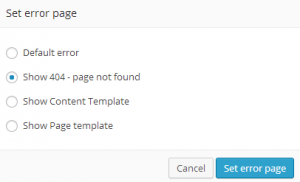 You can choose between:
The so friendly default 404 error page
A page template (PHP template)
A Views Content Template
If you want to create content sites, where non-paying visitors can see just a teaser of your content and your sign-up propaganda, you can easily implement it now, using a specialized template. Users who have read access will see the content with its 'normal' template. People without read access will see it with the template you've selected in Access admin.
Access control for individual pages
Access 1.2 lets you grant or block access to specific content in your site. Every 'edit' screen now includes an Access box.
You can create 'access groups' for pages, posts and custom type content. Then, use Access to control who can read that content in the front-end.
Manage capabilities for the WordPress admin
Access 1.2 goes beyond control for different content types. It also lets you select what different users can do in the WordPress admin.
For standard WordPress roles, or roles that other plugins create, you can view the capabilities. For roles that you create with Access, you can assign capabilities.
Full integration with WPML and WooCommerce
Access now lets you easily manage the capabilities for any plugin. It knows the capabilities of WPML and WooCommerce and lists them in simple and clear language.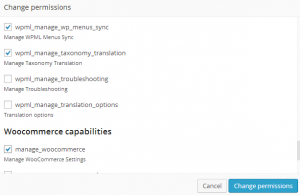 This way, you can create multilingual and e-commerce sites and set up your custom roles for managing translations and the store.
WPML support requires WPML 3.1, which will be released in a few days.
Update to Access 1.2
The easiest way to get updates to Toolset plugins, including Access, is using our Installer plugin. If you are using Installer, you should see this update automatically in your admin dashboard within the next 12 hours.
You can always download updates from your Toolset account, under Downloads.
Ideas? Questions? Suggestions? Let us know by leaving a comment here.