Showcase Views – Our First Views-Powered Theme
Have you tried to follow any of our tutorials and discovered it's not as easy as it should? Now, you can download the complete reference design and follow step-by-step. Please meet our first theme featuring Embedded Types and Views – Showcase Views.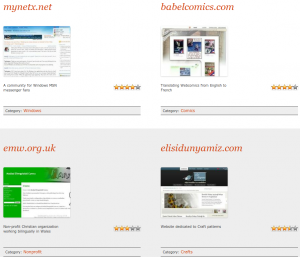 The great thing about this theme is that it includes everything, pre-configured and ready. You can download it from your Downloads page.
My suggestion:
Create a new blank WordPress site
Download and activate the theme
Follow the setup guide (basically, create new showcase items and add the Showcase View to a page).
Then, go back to the full tutorial and start following it from scratch.
Now, you have a real chance to learn and enjoy. You can follow the steps in the tutorial and review how it's actually built in front of your eyes. You'll have the Views and Content Templates, with the complete code. You can make changes and see how things update on the site.
Feel free to experiment. This is exactly what this package is for.
As you're going through this tutorial, make sure that you cover and digest these subjects:
Using a Content Template to display single-pages
Adding fields to Content Templates
Using a View to display a list of items
Different pagination and layout options
Inserting a View to a page
You're one step closer to becoming Views ninjas. The next reference sites will go into more advanced Views functionality, so really use this opportunity the cover the basics.
To get started, go to Showcase Views users guide. Everything from download, install and configuration is covered there.
Let us know what you think!