How to Build WordPress Directory and Classifieds Sites using Toolset
Toolset lets you build custom directory and classifieds websites, for any content type and with your own functionality. You have full control over everything in the site, without being limited to what a theme or dedicated plugin offers.
Buy and Download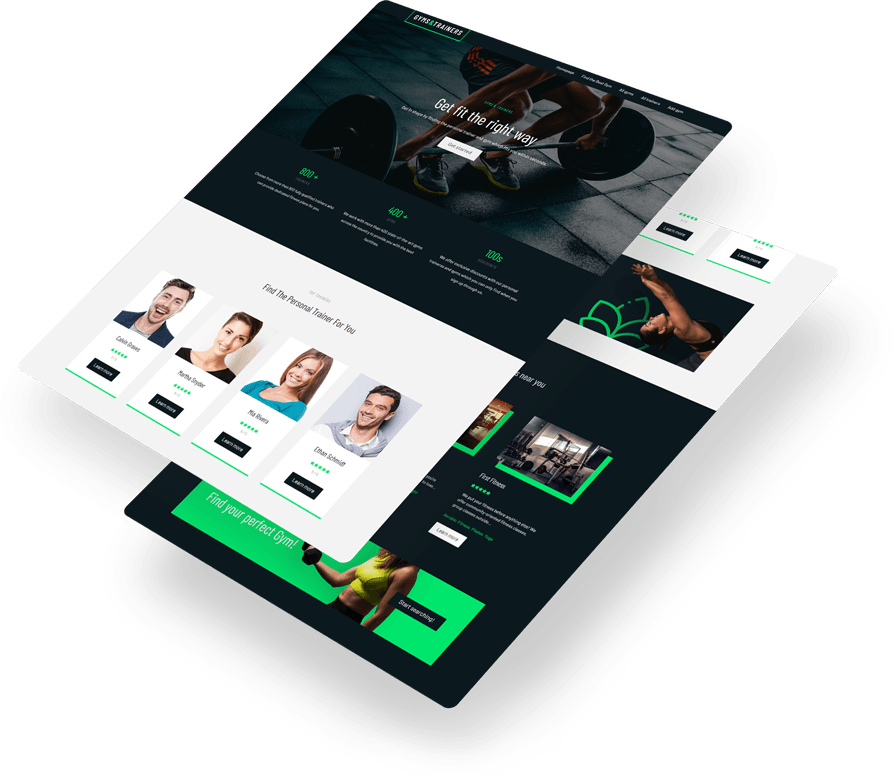 Create listings for any post type
Build powerful searches that use fields, taxonomy, and post-relationships
Display listings as grids, tables, sliders or on Google Maps
Create forms for front-end user registration and front-end listing submissions
Create user dashboards, where site members can manage their own items
Charge payments for registration and for submitting listings
Theme and plugins to install
A simple theme
You can use any theme that you prefer. There are a few themes that we specifically recommend, which let you control the content of every page on the site.
Toolset plugins
You will need the following Toolset plugins:
Toolset Types
Toolset Blocks
Toolset Forms
Toolset Access
If you don't yet have a Toolset account, you should get either Toolset Interactive or Toolset Agency, which offer all of Toolset components.
Setting up the custom post types, fields, and taxonomy
First, we need to set up the main structure of our site.
In our example, we are creating a directory site for gyms and trainers. Of course, you can create directory sites for anything.
Steps to follow
1. Creating a custom post type for the items in the directory
Your custom directory lists items. These can be anything. You should not use "posts" and "pages" for the directory items. Instead, crease a custom post type.
Go to Toolset → Dashboard and click the button to create a new post type.
Fill in the name of the directory items. The "slug" is the way this post type will appear in the database.
2. Adding custom fields
The custom post type that you just added only allows you to enter the title and body of the directory items. You'll almost certainly need more. For these, you'll add custom fields.
Go to Toolset → Dashboard and click the Add custom fields button on the row of your directory items.
Select the field type you want to insert and fill in its name. Take a moment to review the different options that fields have. You can include a "description", make fields "required" and more.
3. Adding a custom taxonomy
Taxonomy for custom post types is like "categories" and "tags" for blog posts. It allows to organize your directory items into different kinds. Almost all directories need custom taxonomy to organize their listings.
Go to Toolset → Dashboard and in the row for the post type, click the Add custom taxonomy button.
Fill in the name and slug for the taxonomy and click to save it.
Now that the taxonomy is ready, we can add some categories to it. In WordPress, these categories are called taxonomy terms.
You will find them in the main WordPress menu, under the post type that the taxonomy is used for.
4. Adding directory entries
Now that the structure is in place, you can add some content. If you're only building the site now and you don't yet have real directory entries, it's a good idea to add some dummy entries. These will allow you to design the listings and templates for the directory items.
Displaying directory items on the front-end
Our site structure is now in place and we have some directory entries. It's time to display them on the front-end.
Here are some examples of common templates you could create for your directory site. Follow the links and watch the videos to learn how to do it.
Adding and editing directory items from the front-end
Most directory sites allow visitors to submit items from the front-end. To enable this on your directory site, you need to create the relevant Toolset Forms. Next, you need to choose who can access which forms.
Here is what you need to set this up. Follow the links to learn how to do them yourself.
You can also make all posts that users submit through these forms to auto-expire. Learn more on our page about automatic post expiration.
User registration and account management
User registration
If you allow your users to edit items from the front-end, most likely you will also need to allow them to register and edit their profiles from the front-end.
Here's what you need for creating a good user registration experience and how to do it with Toolset.
Login form and account management
To allow users to log into your site, you can create a custom login form that fits the overall look of your site. After the user logs in, they see links to their resources.
The login form and user's assets make up the "My Account" page. Here's what you should cover on the account page and how Toolset helps you do it.
More great features for your Directory Site
There are more important features that Toolset allows you to add to your Directory Site.
Questions before buying Toolset?
If you are not a Toolset customer yet, feel free to send us your questions using the presales questions form. We'll be happy to answer.
Need help?
If you're already a Toolset client and you need help, please use our technical support forum.