Archives are the content-listing pages that WordPress generates for you. The "blog" is an archive. Each custom post type that you set-up will have an archive. Even the "search" is an archive. Toolset lets you fully customize the appearance and content of these archives.
To create a new custom WordPress Archive go to the Toolset -> Dashboard page and click the Create archive button in the row of your custom post type.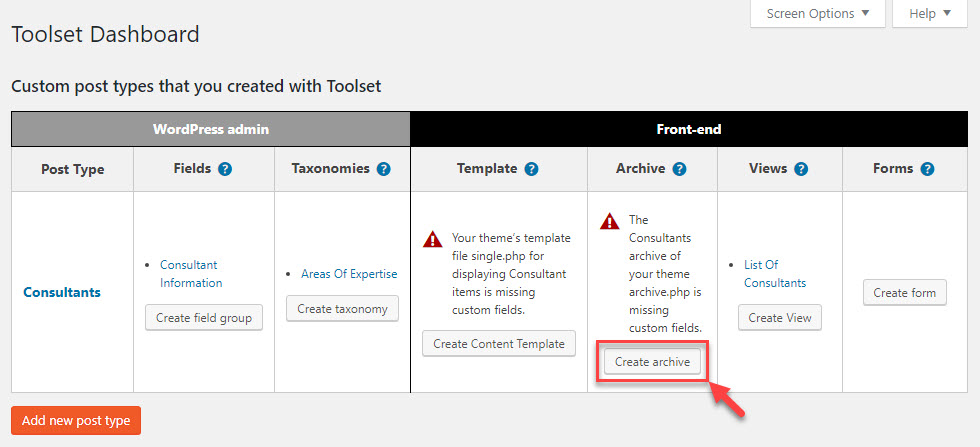 Toolset will launch the right editor for you, according to the plugins active on your site.
Creating Archives using Toolset Layouts Plugin
If you are using our Layouts plugin to design your site, Toolset Dashboard will send you to a layout editing page. A new Layout will automatically be created and set to be the archive for the post-type that you selected.
You need to insert a WordPress Archive cell into the layout.
Creating Archives without Layouts
If you are not using Layouts plugin, Toolset Dashboard will send you to a WordPress Archive editing page. A new WordPress Archive will automatically be created for you.
Designing the Archive
No matter if you are using Layouts or not, the rest of steps to design the archive are the same.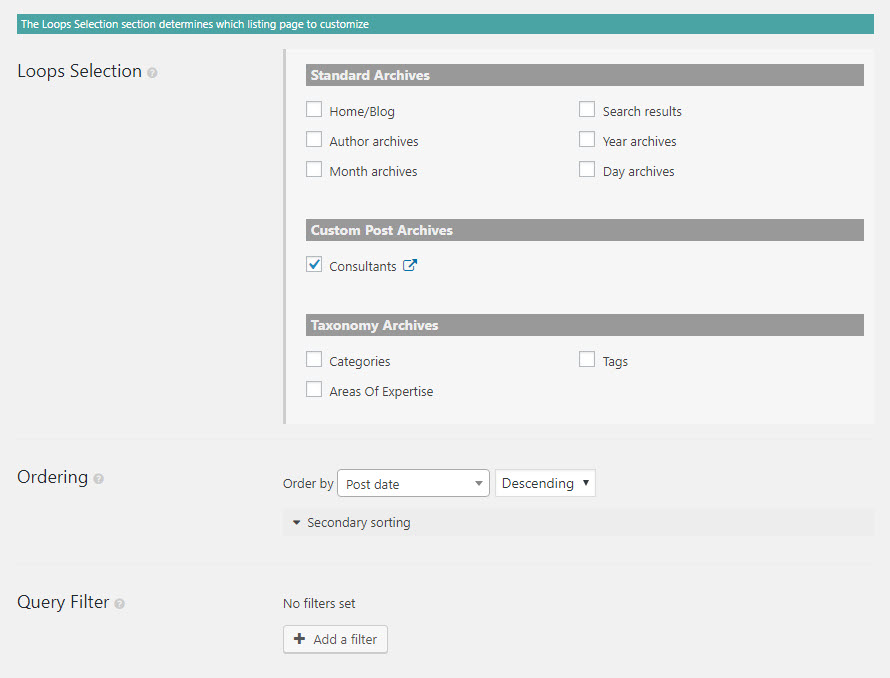 You can modify the ordering of the items on the archive and add some filtering (even though most archives should show unfiltered items).
Use the Loop Output Editor to design how the items in the archive display. It starts empty and we recommend that you use the Loop Wizard.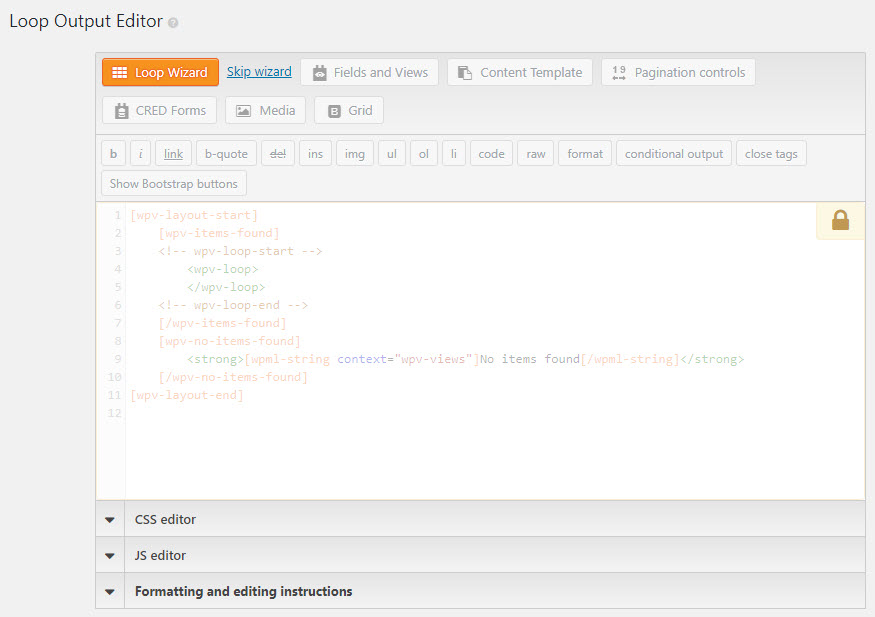 Watch the following video for a step-by-step example:
Designing the Archive with Your Favorite Page Builder
Toolset is also integrated with a number of page builders. How you design archives with Toolset depends on the page builder that you prefer to use.
Designing archives with Beaver Builder
Designing archives with WPBakery Page Builder (former Visual Composer)
Designing archives with Avada (Fusion Builder)
Filter Content lists and add Custom Search
Building Custom Searches for Any Content Type