Archives are the content-listing pages that WordPress generates for you. The "blog" is an archive. Each custom post type that you set up will have an archive. Even the "search" is an archive. Toolset lets you fully customize the appearance and content of these archives.
Watch the video
How-to steps
To start, go to the Toolset → Dashboard page and click the Create Archive button in the row of the related post type.
You are now in the Block Editor, editing your archive. You need to be familiar with the WordPress Block Editor. If you're not, take a few minutes to learn how to use the Block Editor.
You can add different elements and blocks to your archive page. To display information coming from standard and custom fields, use Toolset Blocks.
Selecting how to output content
By default, the archives display posts in a two-column grid. You can easily change this.
Click to select your WordPress Archive in the editor and then click the Block Navigation button. You will see a tree list of your archive and the blocks it contains. Click the WordPress Archive Loop to select it.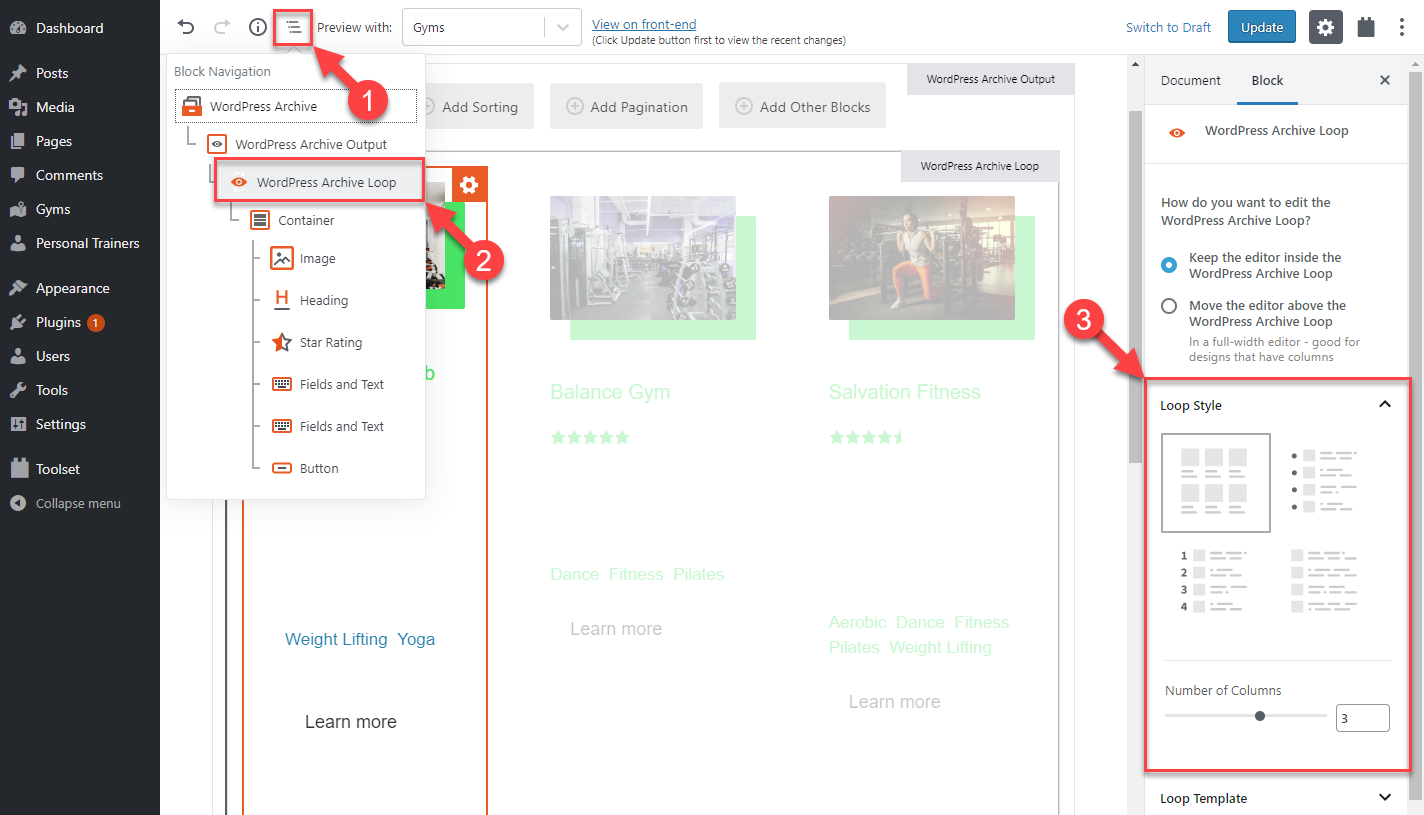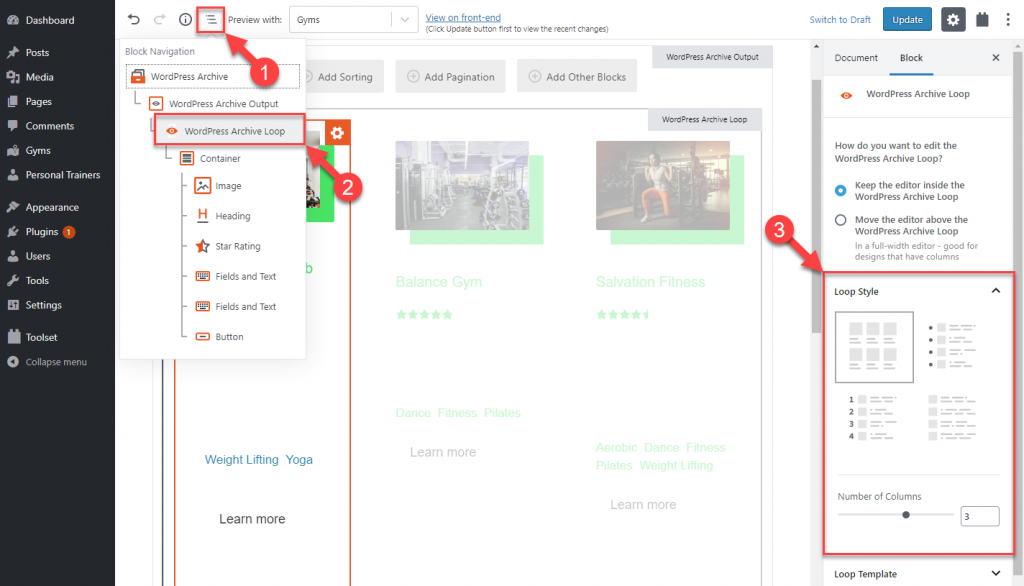 Now, click to expand the Loop Style section in the right sidebar. You can change the number of grid columns or select some other output type.
Changing the main archive settings
New archives created using Toolset have default settings for pagination, ordering, and more. You can change these settings at any time.
Click the Block Navigation button and click to select the WordPress Archive block.


Now, use the right sidebar to tweak all the main settings for your archive.
Adding content before or after the archive loop
You can add custom text and other blocks before or after the main archive loop. However, it is important to put this content inside the main WordPress Archive block, but outside the WordPress Archive Loop section.
First, click to select the main WordPress Archive block.
To add a block before the archive loop, click the Add Other Block button at the top of the WordPress Archive block.
What's next?
Creating and Displaying Repeatable Field Groups
Need help?
If you run into any problems or need our advice, create a new support ticket and our team will be happy to assist you.