How to use Types and Views plugins to build a site which earns money
Building any WordPress site is easy. No doubts, this is why we all love WordPress. Creating a great looking WP site is not a trivial issue though. Building a website which generates an income is a challenge itself! Doing it quickly is like raising your game another level. Today, Neil Curtis from UK reveals how he managed to achieved it all with Types and Views plugins. Welcome to the first article in our new Toolset Case Studies series.
About the project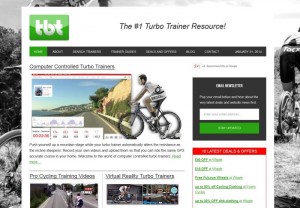 It's a website about turbo trainers, which are devices that let you use your road bike indoors.
The main project goals the author wanted to achieve:
To create a website that would rank well in major search engines for terms related to turbo trainers and cycling.
To create a website primarily focused just on turbo trainers, where people could get advice and choice.
To make it professional looking and up-to-date with reliable information and products.
To create a consistent layout for its products.
To build it in a way visitors could easy find the products they were looking for
I wanted a website that would be focused around affiliate marketing so that it would be relatively low maintenance but could generate some revenue. Ultimately it would also form part of a portfolio of websites that would each do the same.

I wanted a website that was more than a quick and simple list of products that hoped to achieve a few affiliate sales, it needed to be something more professional and something that would add real value to its visitors.

Neil Curtis, Turbobiketrainer.com site maker and owner
About the author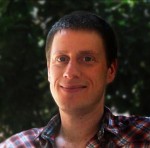 Neil Curtis lives in the UK and is a self-taught WordPress fanatic who loves being creative. He has developed a portfolio of WordPress websites that generate an income, and uses some of these as case studies on his personal website www.NeilCurtis.me to teach others how to make their own websites.
Before he started developing websites and earning money online he was an academic university researcher within the medical engineering field (nothing to do with websites or coding).
What Neil says about himself
I have always been someone who likes to experiment which is why I probably became a university researcher but ultimately I wanted to be in control and explore personal projects rather than work on projects other people thought up, which is why I left my job and started my own company.

I have learnt some coding but I do rely a lot on software such as various plugins that work with WordPress, although I do enjoy modifying some aspects to make them function or look how I want.
How Neil found out and learnt Toolset plugins
There came a point in one of Neil's websites where he wanted to be more creative with custom post types and custom fields. He originally started coding his own custom post types and fields but this was not straight forward and it was time consuming, especially when you factored in creating custom templates for styling.
Neil was searching Google and the WordPress plugin directory for anything related to custom post types, and it was there where he stumbled across the Types plugin. After watching the videos and browsing the website he decided it was worth purchasing the Toolset series of plugins.
Why Toolset was chosen and how using Types and Views plugin helped to achieve the goals
Neil explains
Since turbobiketrainer.com would generate money I was more comfortable spending money on software that would make my life easier and give me a professional outcome. This is why I bought the Toolset series of plugins.
How using Types plugin helped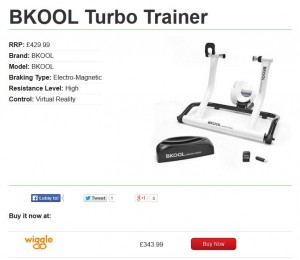 Types plugin was used for the following reasons:
To easily and quickly manage custom post types:

one custom post type was used to create new turbo trainer product posts
the other was for deals and offers posts

To be able to manage turbo trainer products in a consistent manner
To easily populate custom post types with custom fields. Types is a plugin which can handle these two features in one.
Neil adds
It made it a million times quicker and easier to add new turbo trainer posts to the website. The custom fields are a mixture of Select fields, Radio fields, Single line fields, Multiple lines fields, Image fields, and WYSIWYG fields.
How using Views plugin helped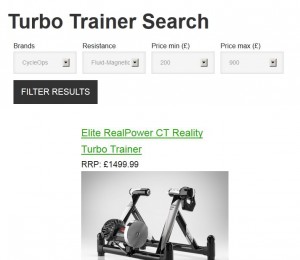 The site uses Views for 2 main reasons:
to style and format the custom post types (e.g. using Content templates)
to display lists and to carry out and display search results.
On the main homepage, and also on its own page there is a turbo trainer search facility created using Views, see Turbo trainer search. The deals and offers custom posts are displayed using Views in the sidebar as well as on different pages across the website, see Cycling deals and offers as an example.
Neil says
Also, I needed to have control of how these turbo trainer pages looked, and thus Views helped a lot here. This was the main reason I chose the Toolset to start with, but later having the ability to display product lists and create search facilities on the website became essential.
How it was done. Step by step video tutorials.
Types in action
Visit Neil's site to read how turbo trainers custom post types were build step by step using the Types plugin. You can also watch Neil's video where he shows how to create Custom Post Types and Custom Fields using the Types plugin.
Views in action
Follow Creating custom post templates using the Views plugin link to see how to style Custom Post Types and Custom Fields with Views. If you are more like a watcher type, see this video:
What the author liked most about Types and Views?
Neil comments
I do not think I would have been able to do some of the things on turbobiketrainer.com without the Types and Views plugins.
Here's the list of Types and Views features which Neil benefited most:
Custom fields support

Neil clams he couldn't do without Types and Views when managing custom fields. He would not have been able to utilise the array of custom fields that he uses in his website, for example radio fields, image fields, multi-line fields, and WYSIWYG fields.

Using content templates

According to Neil styling these custom fields so they look great on the website was super easy with content templates.

Search and filter areas

Initially Neil didn't intend to use special search and filter areas on his website, but since these were possible with Views he implemented them, and now they are an integral part of the site. Neil adds that certainly he would not be able to do this personally.

Handy CSS styling window

Neil comments: 'Having the CSS styling window directly below the HTML/shortcodes window is really useful' Neil commends.
Where Types and View could go better?
We're open for constructive criticism and always appreciate users feedback also in the area which need improvement.
Here's where Toolset plugin could go better, according to Neil.
I remember having some difficulty at times getting certain Views to show up where I wanted them to.
On occasion I had problems displaying search results. I think more tutorials around this could be useful.
Real life case studies would be great to see how others do things.
I have not found a way of ordering lists of products, for example a site visitor may want to order all turbo trainers by price, or by brand, or by resistance type. Either implementing this feature or if it is already implemented it needs to be easier to use.
Another specific advantage for me would be to have some sort of rating system so visitors could rate individual turbo trainers and then people could then chose to order lists of trainers by these ratings.
What Neils advises to other Toolset and WordPress users
Give something unique to your visitors.

I wanted this website to be more than a simple product review website with a link to Amazon on it, so I decided a way to add real value to visitors would be to show a range of prices across different retailers for the different turbo trainer modes.

Don't give up searching relevant plugins.

I needed a way to bring in live price data for a host of companies and display them in price comparison format. I found WordPress plugin called Datafeedr that allowed me to achieve the price comparison functionality I wanted.

If you want your site to bring up income, think as a businessman.

Start with doing some research first.

After doing some research into potential products I found that turbo trainers were popular devices for cyclists and although there were a lot of large companies selling turbo trainers (e.g Amazon, Wiggle, Halfords etc.), there were not many websites primarily focused just on turbo trainers.

Time is money. Make investment.

Invest in tools which allows you to save your time. Even if they require some time to be spent to learn, it's still worth investing. It will pay back in next projects.
What is your way to become Types and Views plugin power user?
How do you like Neil's site and solutions? Did it motivate or inspire you to create your own? Feel free to share your comment with us.
How do you use Types and Views plugin to build your websites? If there is anything special about your site using our Toolset plugins, please also let us know. Most interesting cases will be covered in the new articles in this Case Studies series.