Use Toolset-based themes to easily create your own feature-packed theme just like AdListing
What if you could create exactly what you wanted without the usual stress of actually building it? That was the experience of WPPersona which used Toolset-based themes to create their theme, Ad Listing.
A great theme needs to be able to do two things above anything else. It needs to look great but it also needs easy-to-customize functionality. Imagine if you could achieve both with minimal coding?
That's why Gnanasekaran Loganathan and the WPPersona team used Toolset-based themes to create Ad Listing – a listings directory WordPress theme with user front-end dashboard. They used Toolset-based themes to create a product which allows users to customize it exactly how they like even if they are not technically experienced.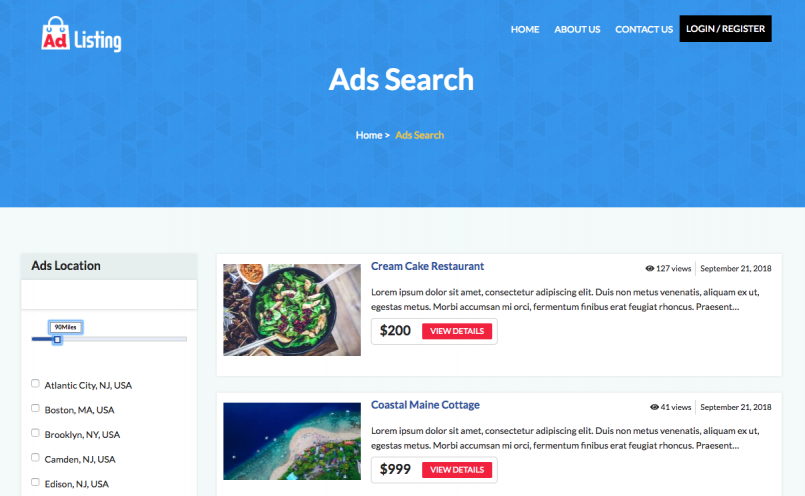 How does Toolset-based themes help the end-user?
Installing a Toolset-based theme is as simple as any other WordPress theme. All the user needs to do is install the zip file which they are given when they purchase the theme.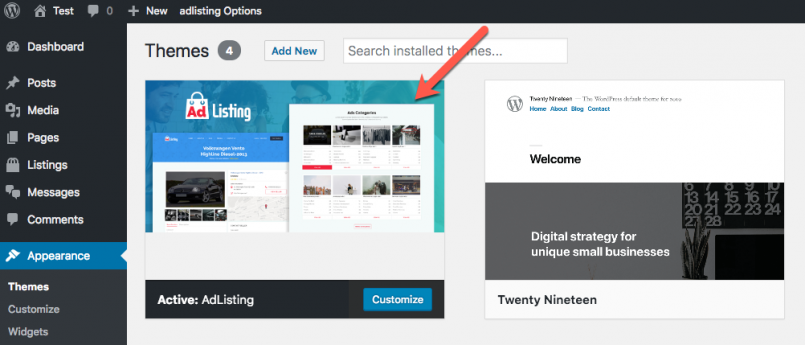 In fact, even though their theme will be packed with Toolset's collection of advanced features, your clients will not need to purchase and install any of the Toolset plugins.
The built-in Toolset installer does the job for them.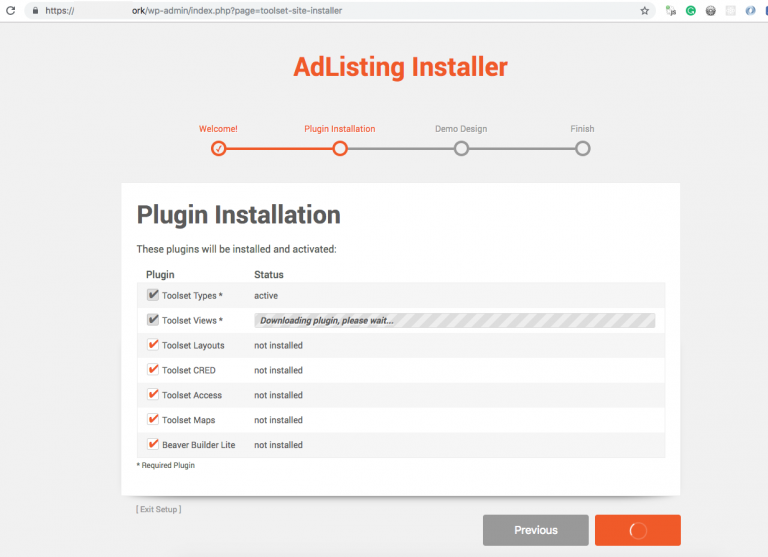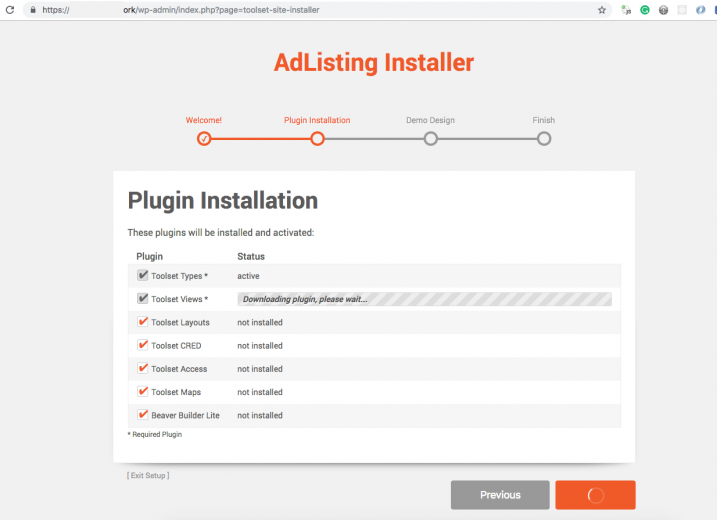 The users will be able to download the demo content as well. Being able to see examples will give the client an instant idea of the potential of their website with your theme.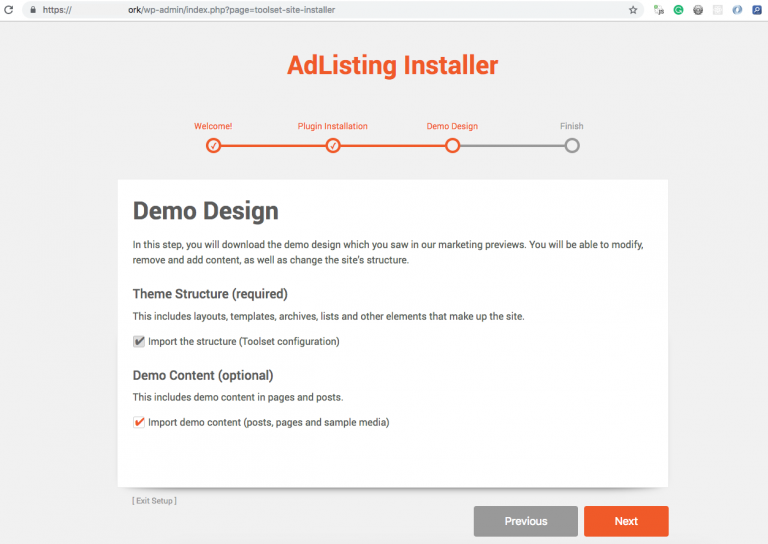 Once they are happy with what they've seen from the demo content, your client can start to customize all parts of the site directly from the admin. For example, clients will be able to:
Not only are Toolset-based themes easy to install but updating them is just as simple. Instead of typing in long license keys, all your client needs to do is select the updates right from the WordPress admin and all the Toolset plugins the theme uses will be automatically updated.
How AdListing stands out
AdListing's directory theme is ideal for real estate, car dealership, restaurant, hotel and any other type of listings website.
Let's look at some of the theme features.
Flexible search
The Ad Listing theme contains a flexible custom search which allows the visitor to find exactly what they are looking for quickly.
The author implemented the custom search easily using Toolset Views meaning they didn't need to use PHP. Note also how the range flexible filters have been employed as sliders. This means users can change variables (such as the price) more quickly rather than entering numbers manually.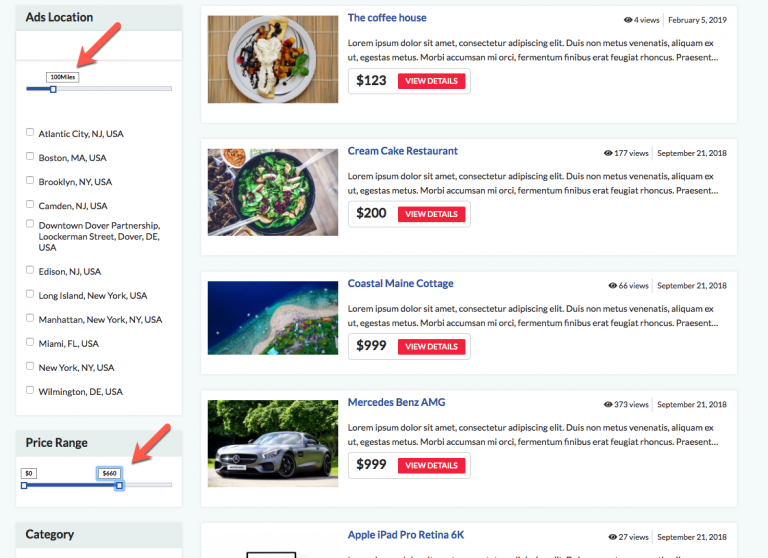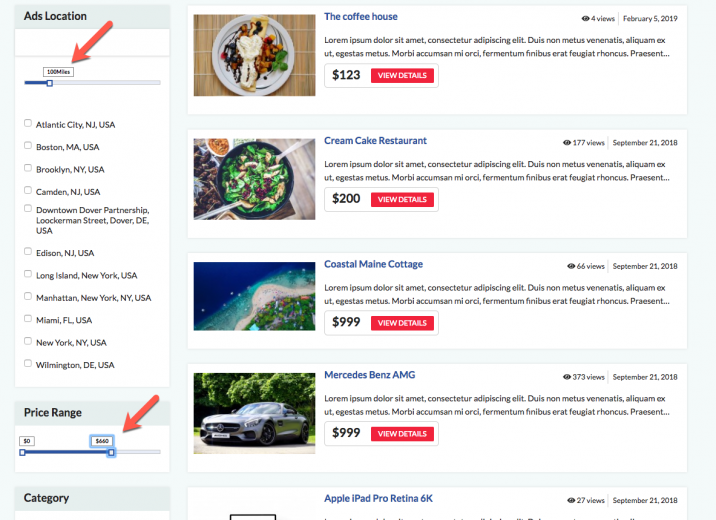 Feature-rich single-ad pages
Each of the ad pages features a number of important elements which ensures the content is easy to comprehend and use:
A neatly designed layout
Google Maps to easily locate items
A contact form which sends an email directly to the ad's author.
An image gallery as a thumbnail slider.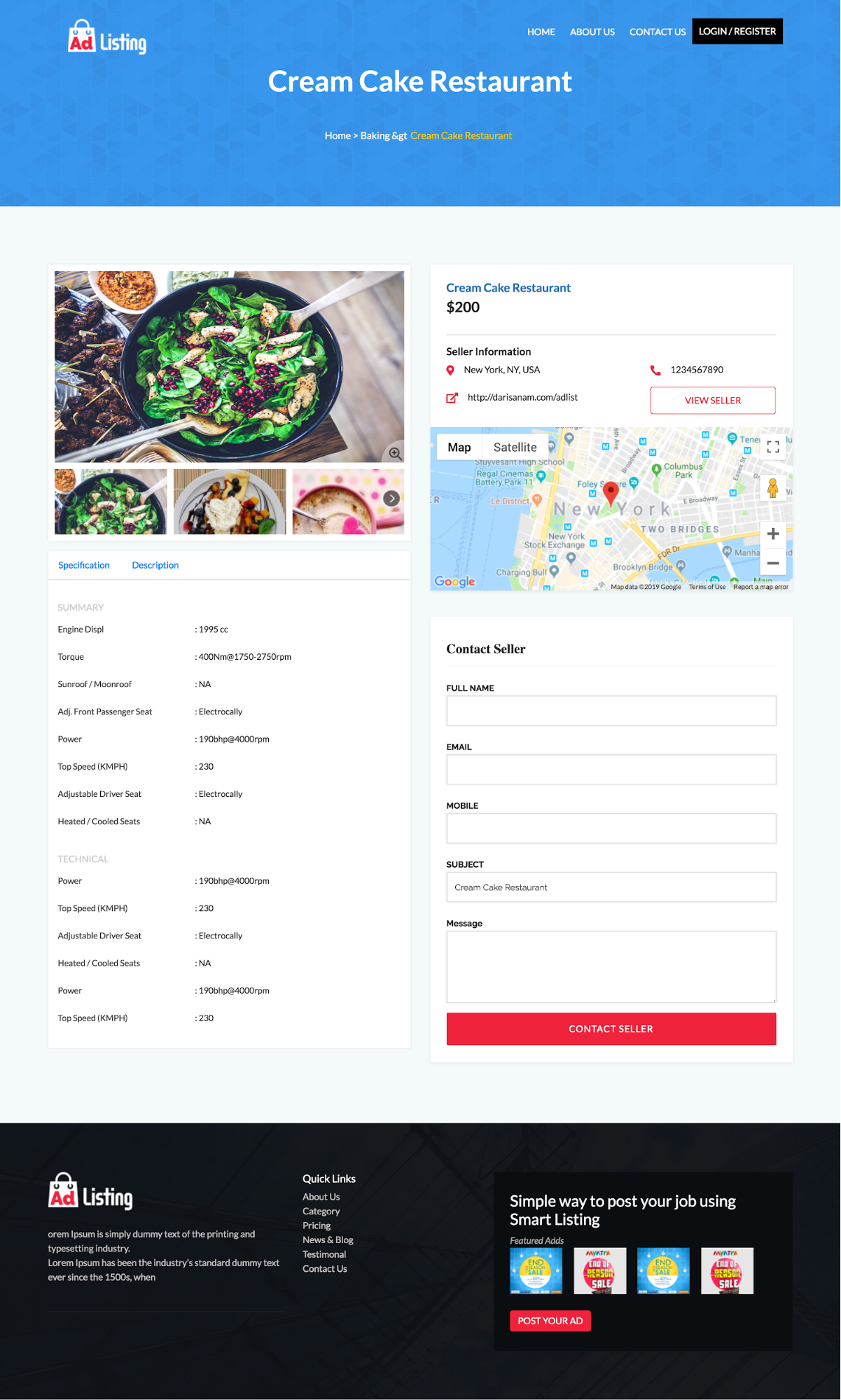 Connections between ads and sellers
AdListing allows your user to easily navigate between elements to provide them with a seamless experience. For example, you can switch between the items and the sellers in just one click. On a single-ad page, you will see a View Seller which will take you to the seller's profile page where you can see all of their ads.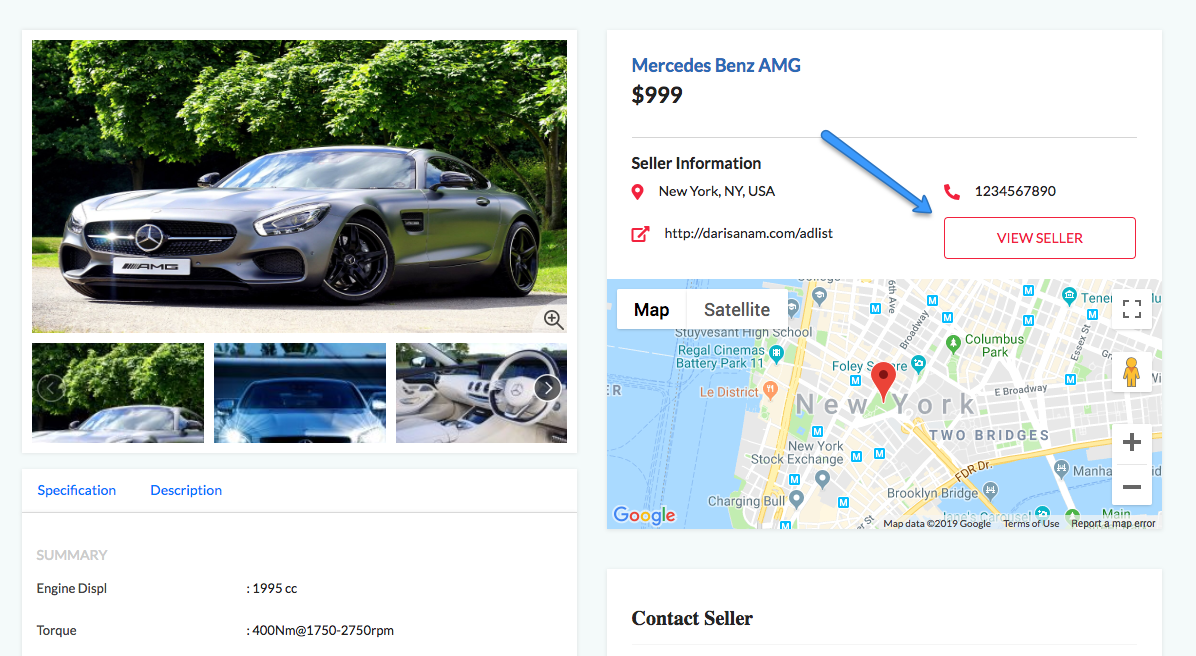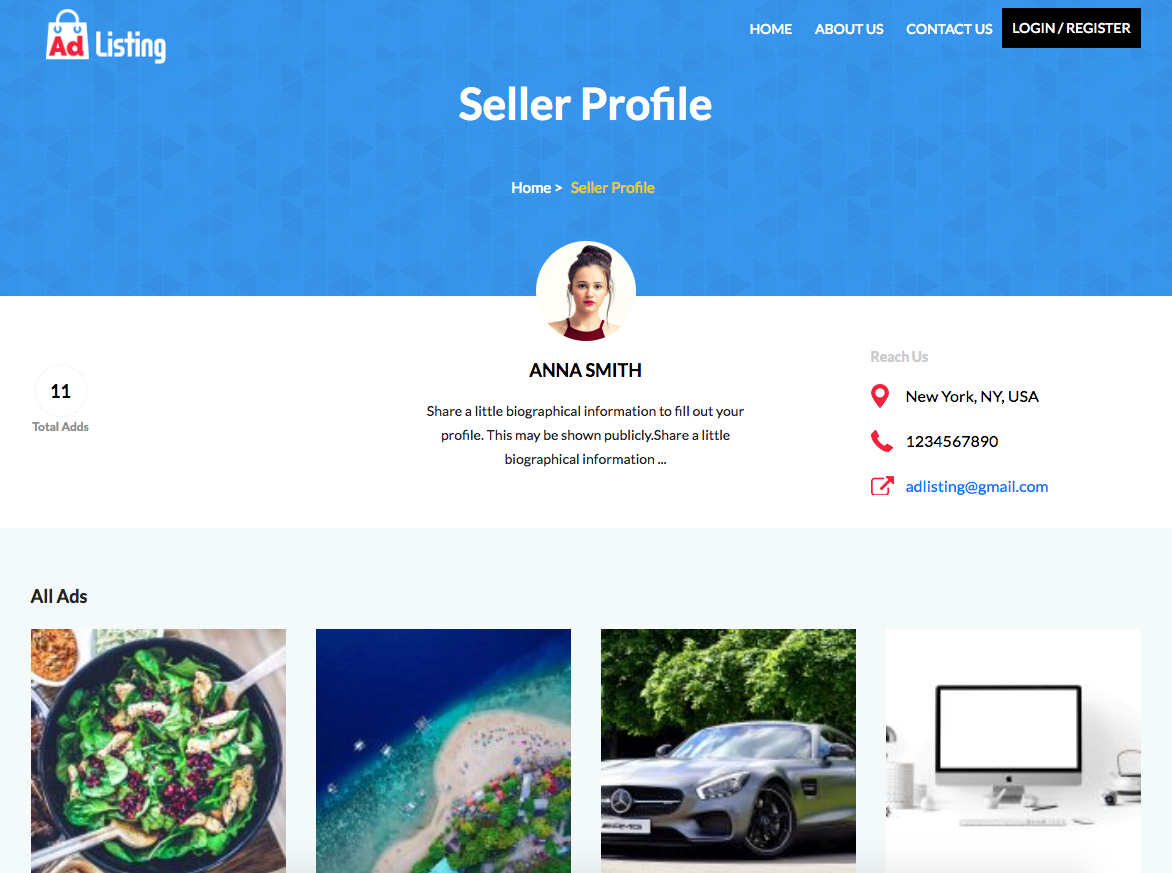 WPPersona sends parameters between the Toolset elements and then uses the Query Filter section to connect the single-ad page with the seller profile page.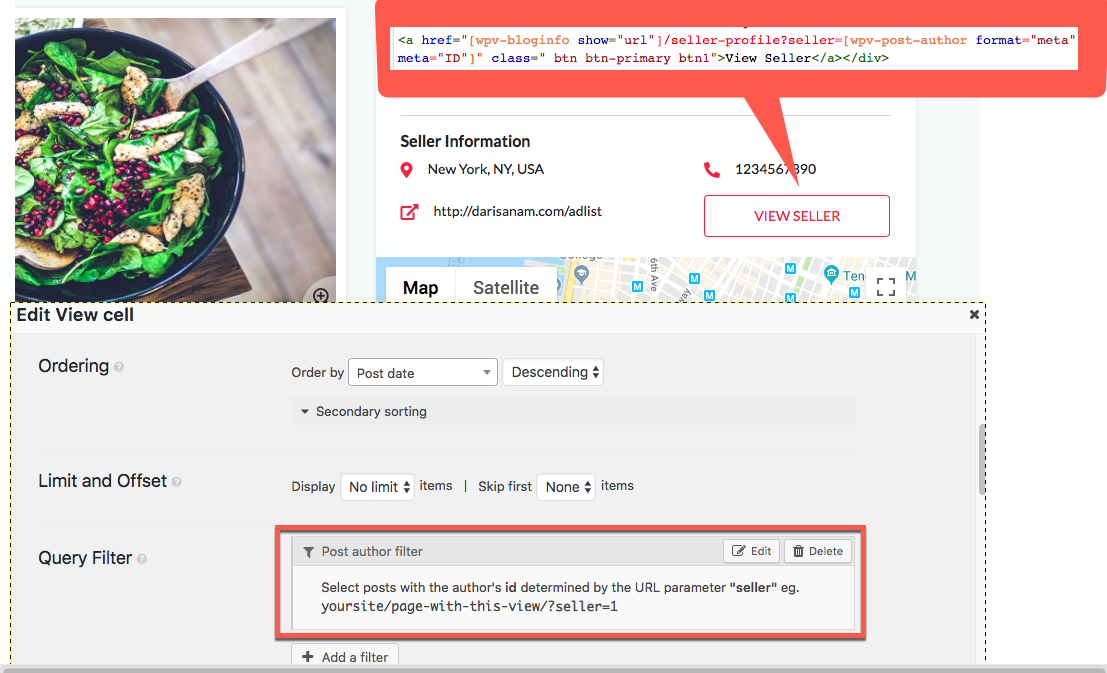 All forms and templates are fully customizable
Thanks to the fact they were built using Toolset plugins, the customer can modify all the front-end forms on AdListings.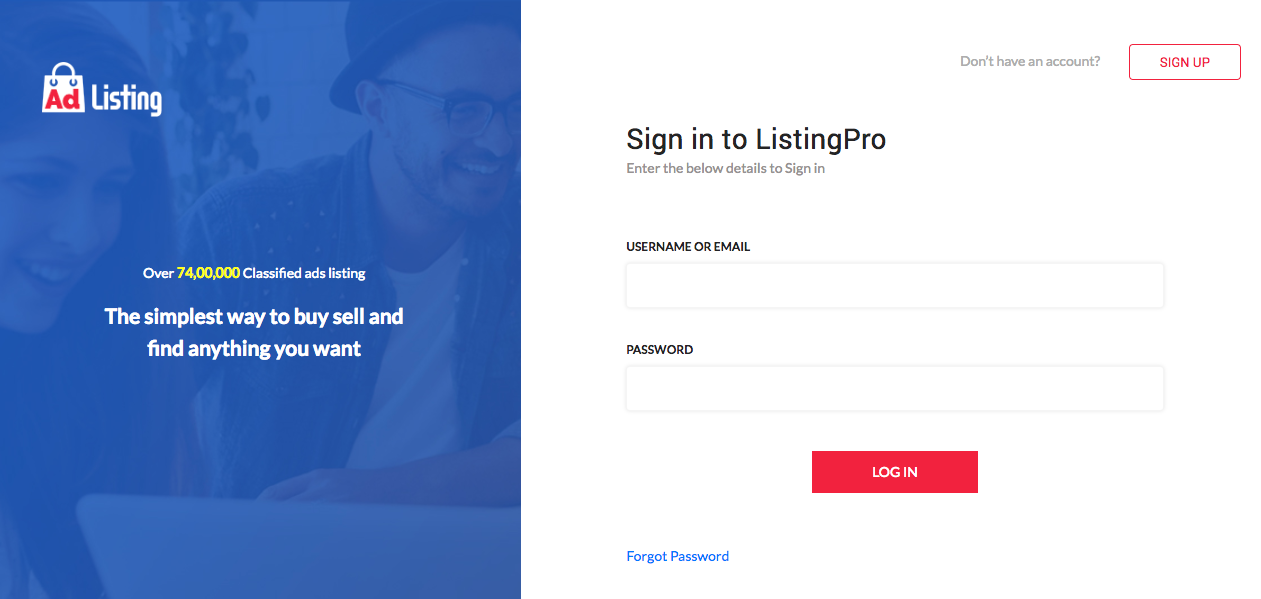 Customers can also customize the templates and Views from the dashboard which you can see below.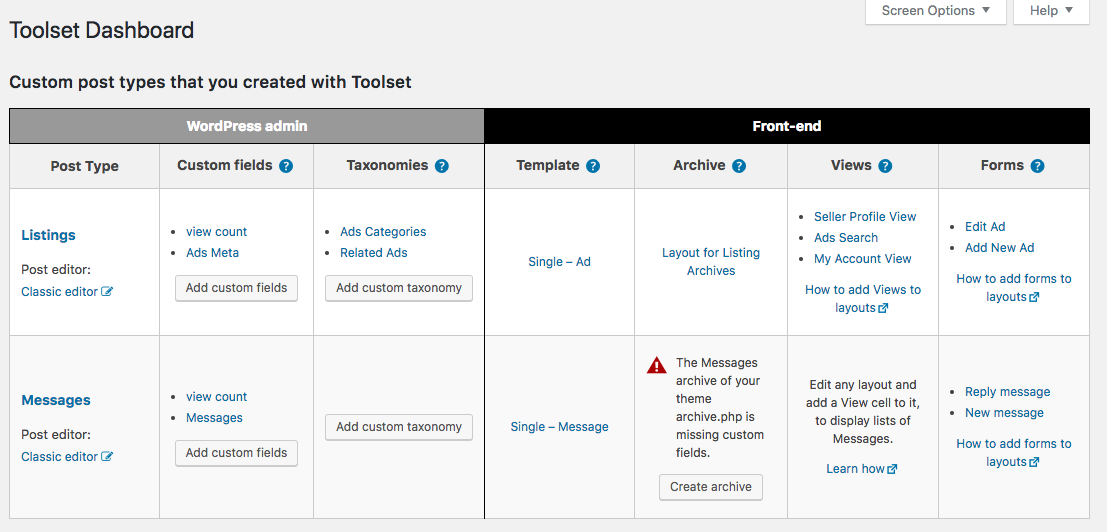 Challenges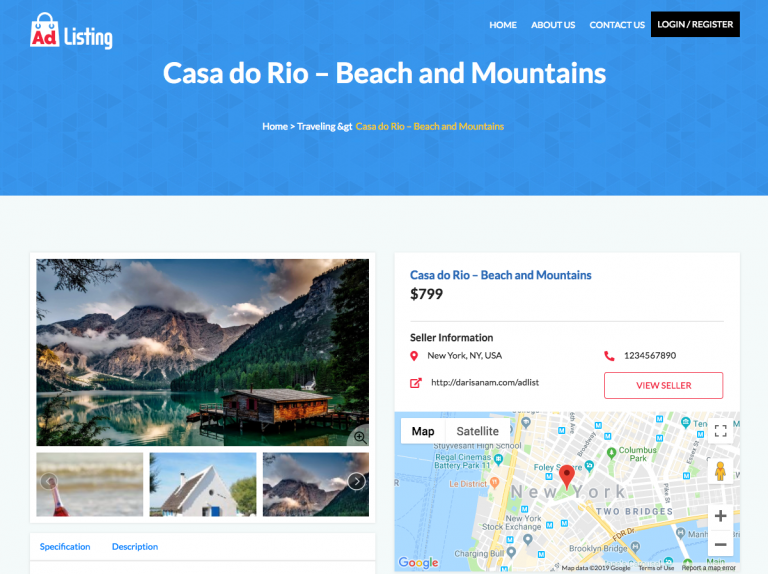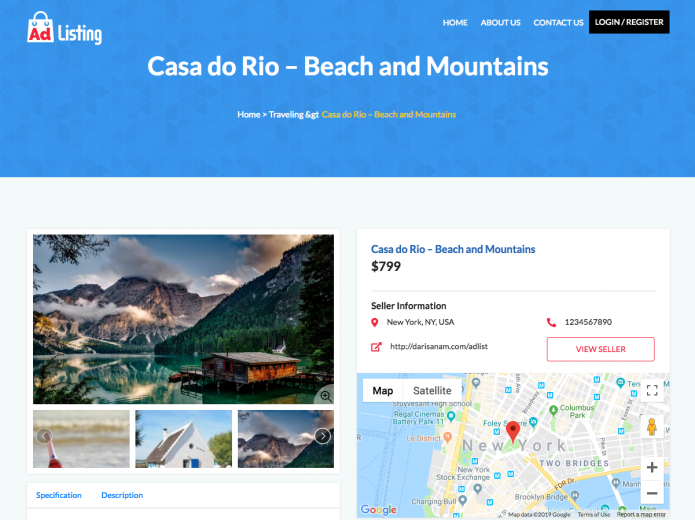 Gnanasekaran admits there were, of course, some challenges to building its theme.
First, WPPersona needed to make the pages look as attractive as possible so they spent a bit of time styling them with customized CSS coding. Second, they added additional JS scripts (filter sliders in the search and the slider with thumbnails gallery) to expand on the Toolset foundations.
Both of these aspects are optional but the author says it was worth it to ensure the theme stands out.
Now, they are applying to sell the theme on themeforest.net but the theme is already available for sale at their site.
Build your own feature-packed Toolset-based theme
You can also create a theme as feature-rich as AdListings by using Toolset and the Toolset-based themes.
Creating a robust theme packed with complex features would normally require hours of complex PHP coding. However, by using Toolset-based themes, developers are bypassing all the hard work and still coming out with the same powerful theme.
Not only is it easy to build the theme, but preparing it for sale is as straightforward. You can configure the theme, select the required plugins and provide the demo content all from your Toolset account.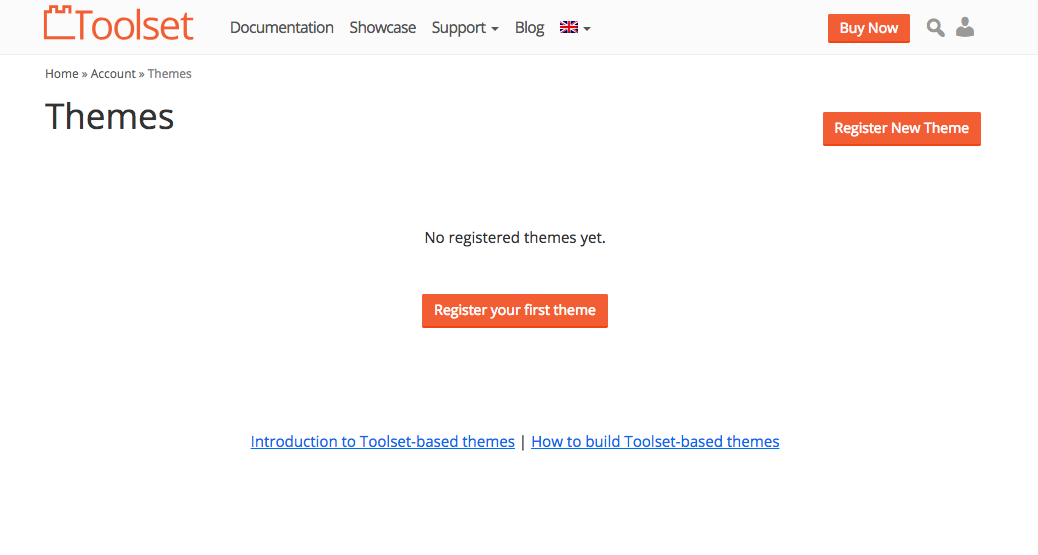 Finally, creating a Toolset-based theme will leave you confident that you are providing a product of the highest quality which is fully customizable to your customers.
Check out our step-by-step guide on how to build Toolset-based themes to see just how easy it is.
You can get started today by downloading Toolset-based themes and purchasing one of our Toolset Author's accounts.
Share your thoughts
How do you like the AdListing theme? Have you ever used the Toolset-based themes tool to create your own theme? What do you think about it? We'll be happy to see your thoughts!