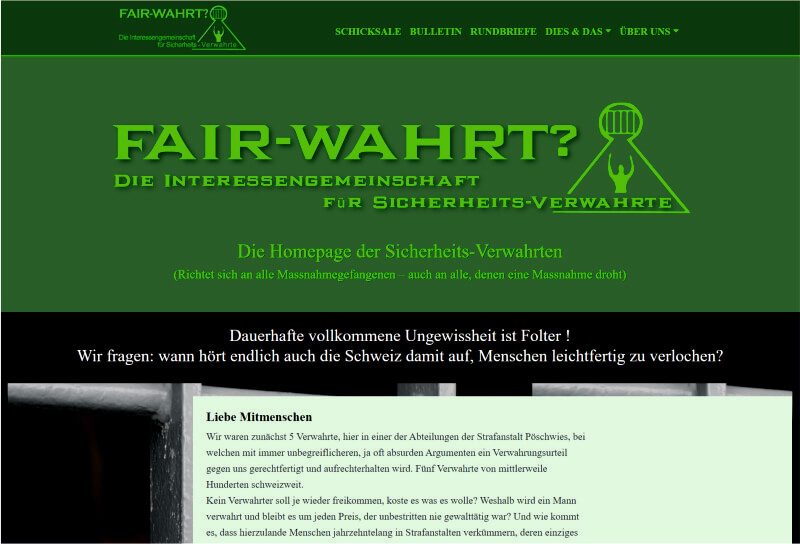 Verwahrung.ch
This is the Homepage of the Swiss Interest-Group (IG) for People in Undetermined Custody. It defends and brings to attention the single life stories of several Swiss Detainees that are in Custody for Undetermined Time, meaning they are sometimes held since more than 10 years in Custody without any process or trial, at all.
Unfortunately, this describes a very dark, and sad part of the Swiss Federal Law, where the Government can imprison its people arbitrarily, without any sort of process or formal accusation, and without any foresight to trial.
Technically, the website was built 100% only with Blocks.
The header, the Footer, each loop and archive, the single posts and pages, everything is editable in the WordPress Admin and everything is built with Blocks.
Ingredients of this website:
- 1 Theme (Custom Minima X Theme version holding special Toolset integration and a Bootstrap Menu Nav Walker),
- 2 Plugins (Toolset Blocks and Toolset Types),
- 19 Lines of CSS code (mainly fonts, body and few screen port rules)
- 3 Lines of PHP where used to remove "Archive:" prefixes on the archive title.