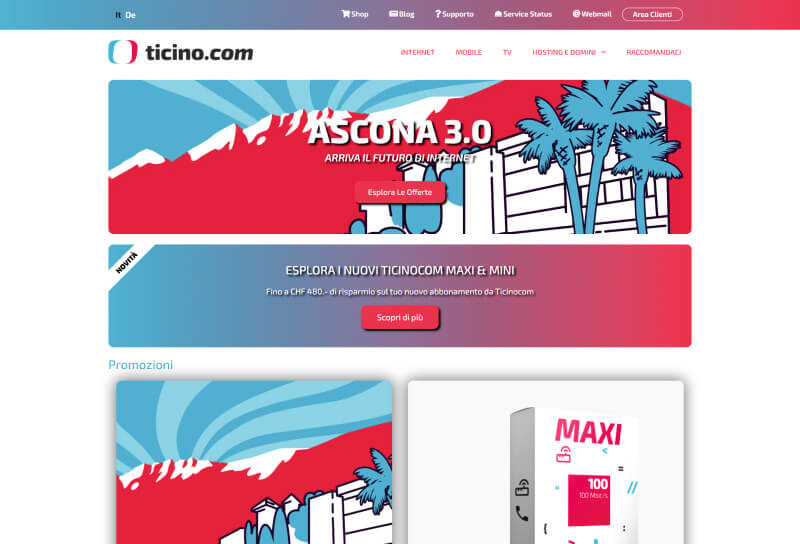 Ticino.com
The website is home to the Swiss Internet and Phone services provider Ticino.com
It serves both as listing for their products (mainly internet, phone and hosting services) as well as the client interface to receive support, and purchase products.
The website is built with Elementor and Toolset, using Toolset for the more complex parts like loops, post type and field management, forms and API communication to external User Management Platforms.
Elementor instead is used for the header and footer designs.