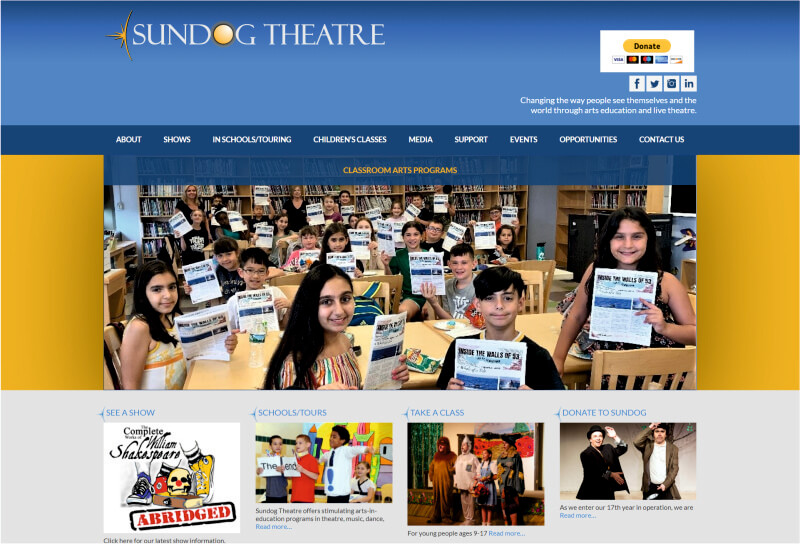 Sundog Theatre
Sundog Theatre is a performing arts company in New York City specializing in original contemporary work, theatre through literacy programs, children's acting lessons and educational touring shows.
Sundog Theatre's site uses Types and Views to handle post types for staffing, productions (past, future and current), classes, press articles, testimonials, fundraisers, sponsors, auditions, job opportunities, annual reports for the department of cultural affairs and now, distant learning videos.
I also made the featured menu (below the slider on the homepage) a post type so that theater staff can easily switch photos for the four featured sections.
I used the child theme Outreach Pro in the Genesis Framework. (Outreach Pro wasn't listed under Theme's Used.)