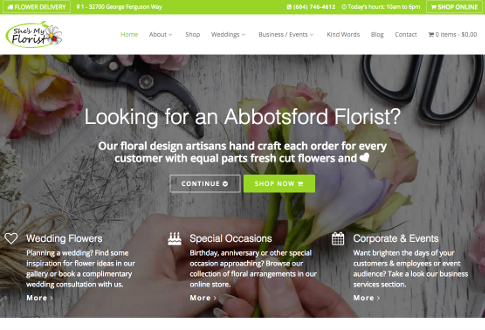 She's My Florist
The site is an ecommerce site for a local business.
It's using WooCommerce Views for the single product and product archives pages.
The homepage and sidebar also feature Views.
Types was used for custom post types, custom fields, and Views for creating templates for Occasions custom post and for the Occasions archives.
Types was also used for Testimonials and Flower Delivery custom posts.
Views are also featured on static pages that spotlight flower delivery areas.
"All in all, the site simply could not have been done without WP-Toolset" says the site author." The plan is to use Forms to encourage brides and photographers to upload their photos."