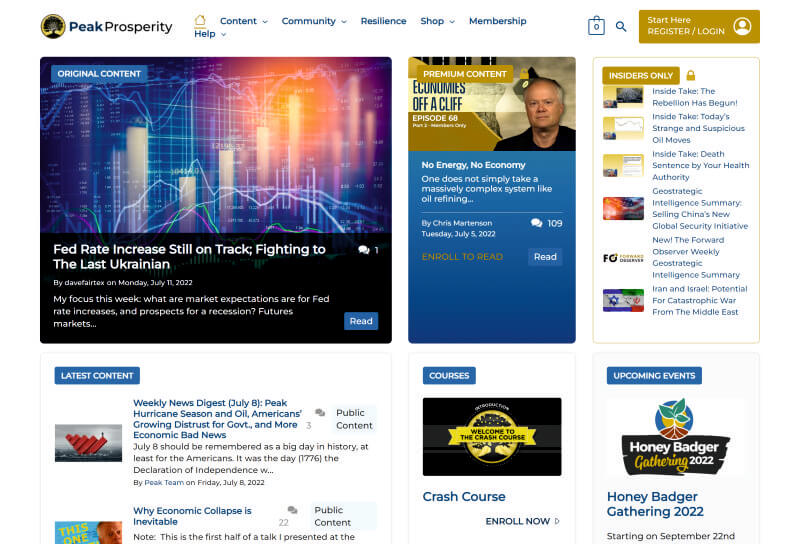 PeakProsperity
PeakProsperity is Chris Martenson's website where he and hist community of over 190k Members gather, read, chat, discuss and more.
The website is built with a number of plugins, code and the Astra theme - but at its core sits the Toolset (Legacy) Plugin family.
All templates have been created with Toolset Content Templates and Bootstrap HTML + ShortCodes (a lot of which are custom ShortCodes).
Several Forms allow users to sign up, edit their profiles and locations and under the hood communicate to external marketing tools for the webmasters to keep track of their (extremely large) user base.
Several Views have been used (along with Archives) to create a nice and fine-tuned search experience over the massive content, which ranges from Blog Posts to Courses over Shop and Affiliates.
The design has been implemented following a Figma mockup created by an external Designer.