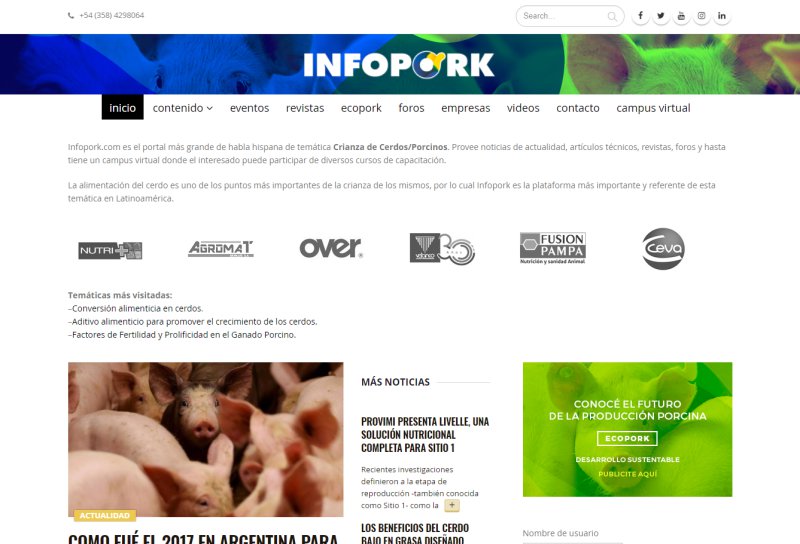 Infopork – Toda la información para la industria porcina
Infopork.com es el portal más grande de habla hispana de temática Crianza de Cerdos/Porcinos. Provee noticias de actualidad, artículos técnicos, revistas, foros y hasta tiene un campus virtual donde el interesado puede participar de diversos cursos de capacitación.
Infopork.com is the largest Spanish-speaking portal on Pork / Pork Breeding. It provides current news, technical articles, magazines, forums and even has a virtual campus where the interested party can participate in various training courses.