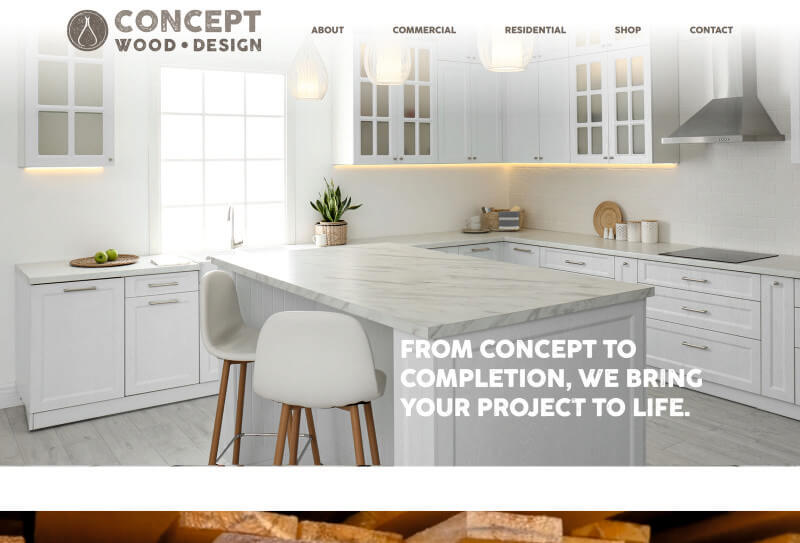 Concept Wood Design
Like all CurlyRed websites, everything on the Concept Wood Design site was custom built. We designed the new branding, as well as the overall design of the website itself.
The site was custom-coded in-house.
The Toolset Types plugin was utilized for all of the custom post types across the site. This means all of the homepage sub-menus/content areas, the testimonials, the colored content areas on the sub pages, and the shop items.