We release Toolset updates in controlled stages. At first, only a small percentage of sites receive the update, enabling us to check its stability. As we confirm the update's performance, we expand its availability. Once we are sure there are no issues, we make the Toolset update available to all users, and it shows up on the Plugins page.
Why do updates to Toolset get released in batches?
We release Toolset updates in batches to protect your website. Each site using Toolset has its own setup, and a widespread release might lead to issues if the update has even minor problems.
By staging the releases, we ensure each update is stable and well-tested before it reaches you and the broader Toolset community. If we identify an issue during the early rollout, we act immediately to fix it, preventing it from affecting most Toolset sites.
Can I manually check for Toolset updates?
Yes, you can, but unless the update contains a specific fix you need, we recommend waiting until the update reaches your site on its own.
To for Toolset updates before they reach your website. To do this:
Visit the backend of your WordPress site and go to Plugins → Add New Plugin.
Click on the Commercial tab.
Press Check for updates.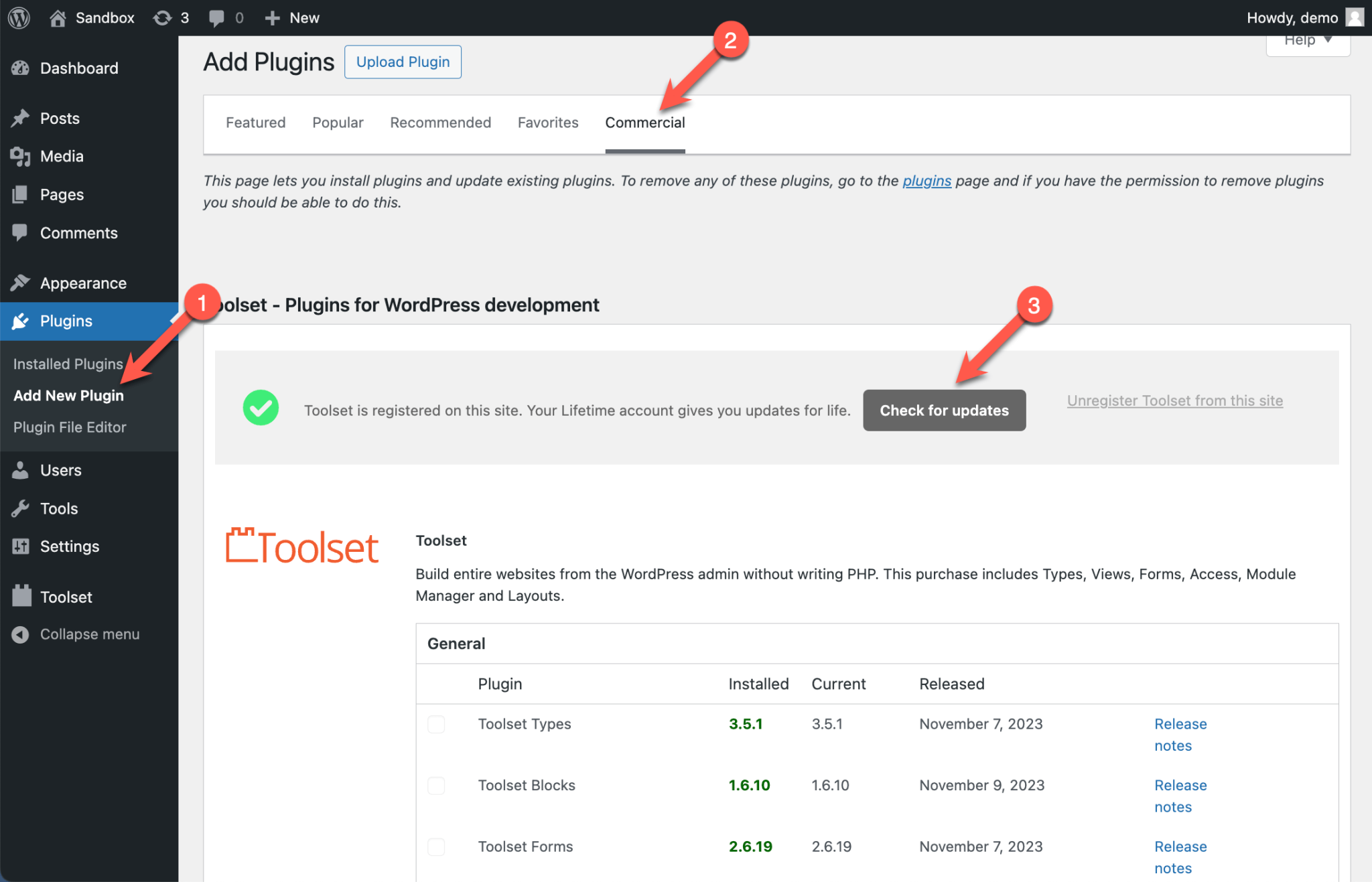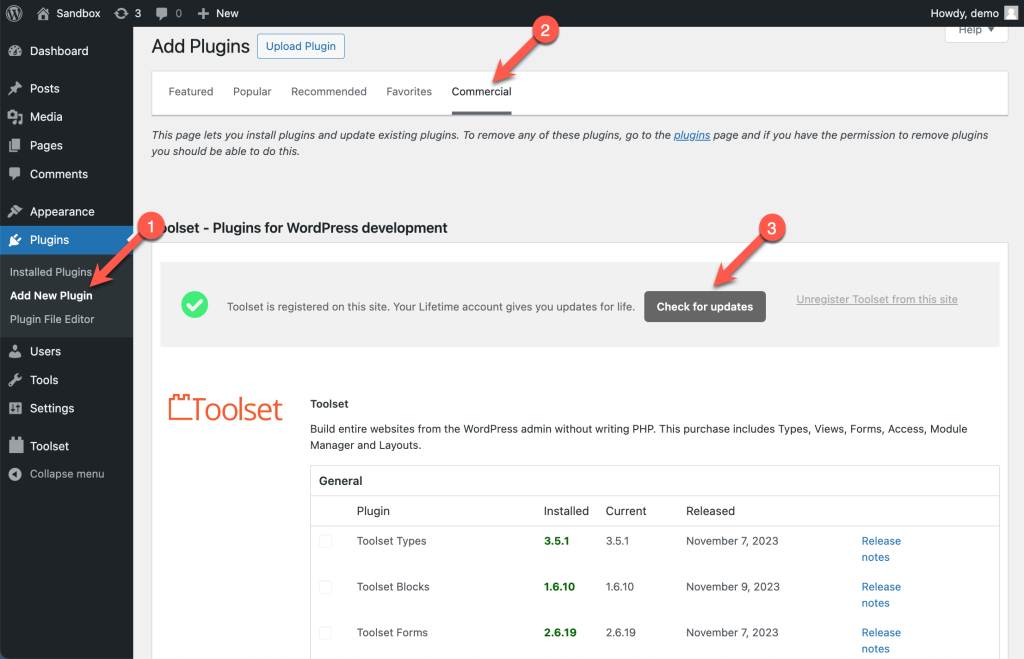 Why can't I see Toolset updates even when I manually check for them?
If you don't see Toolset updates after checking manually, it's because it takes up to 24 hours for them to reach all sites. Please allow some time before checking again.
Do I need to manually check for Toolset updates?
No, you don't need to check for Toolset updates manually, unless you require a specific fix in the new version. Otherwise, you can wait for the update to automatically reach your site. When it does, you'll receive a notification about the new version on your site's Plugins list.
When you release a Toolset update to 100% of sites, will I see it immediately?
When we release a Toolset update to all clients, you can get it through the regular WordPress update process. However, it may take up to 24 hours for an update to reach all Toolset sites. If you don't see it right away, try checking again after a few hours. You should definitely see it within 24 hours. If not, contact us for help.