Skip Navigation
Fields cannot be selected in Loop Wizard when using Views cells in a layout
Resolved
Reported for: Toolset Views 2.3.1
Resolved in: Toolset Views 2.3.2
Symptoms
Layouts includes specific cells for inserting Views and WordPress Archives. When editing a View or a WordPress Archive as a Layout cell and running the Loop Wizard, selecting fields might not be possible, as the dropdown is displayed behind the dialog.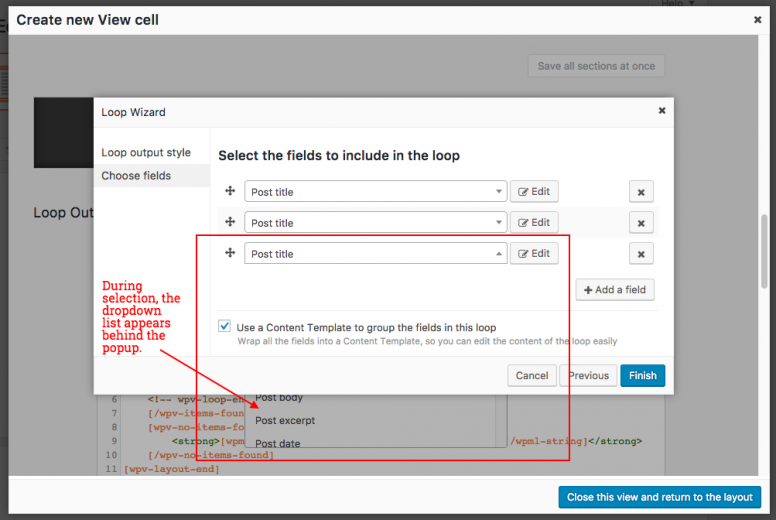 Workaround
This problem will be fixed in our next release.
In the meantime, download this patch and replace the views_layout_edit_wizard.js file inside the../wp-views/res/js/redesign/ folder.