Using Toolset with the WoodMart Theme
WoodMart is a premium theme focused on WooCommerce. It is custom-types ready which means it allows you to easily create custom designs with Toolset.
How Toolset makes your WoodMart site better
Toolset provides you with a lot of features to customize your WoodMart-powered site. Use WoodMart's styling and features but build completely custom templates, layouts, and features.
All of these features are fully described in our training course about creating custom WooCommerce sites.
Let's see how some of these top features work on a site powered by WoodMart and Toolset.
What to install
The basic setup includes:
Toolset Types
Toolset Blocks
Depending on the kind of site you want to build, you will need additional Toolset components.
Custom templates for single WooCommerce products
Toolset allows you to create a completely custom template for displaying single WooCommerce products. Besides displaying all the standard product fields, you can add your own custom fields and taxonomies.
You can display all product information in any way you want. You design the templates using the native WordPress editor and blocks.
Here's an example of a single product displayed using a custom template.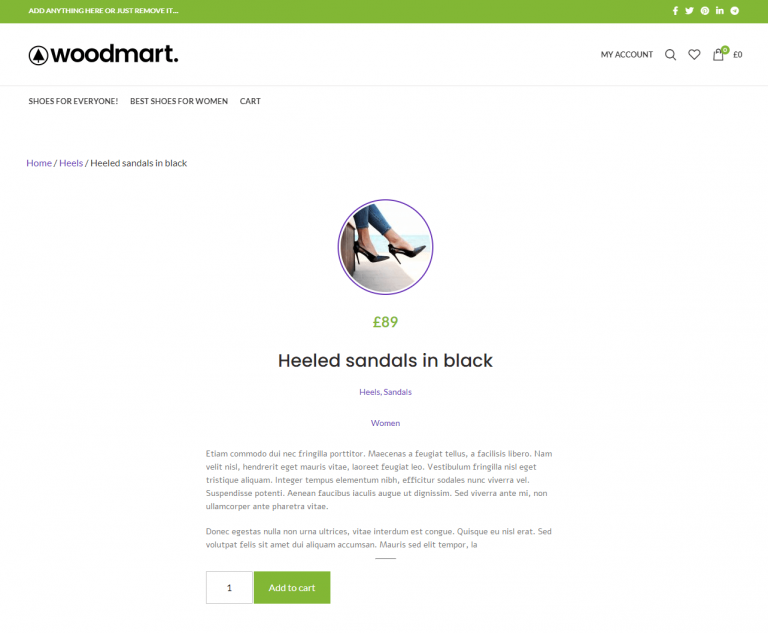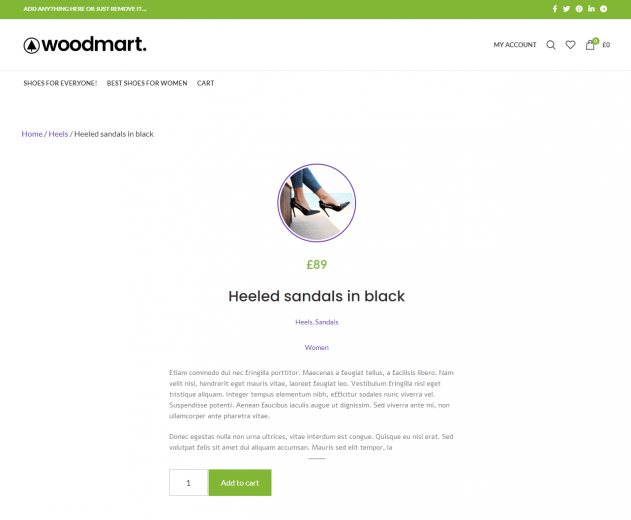 You can see that the template displays the product's "Department" information, in this case, "Women". This is actually a custom taxonomy we added to Products using Toolset.
Here is the same template when you edit it in the Block Editor, using Toolset.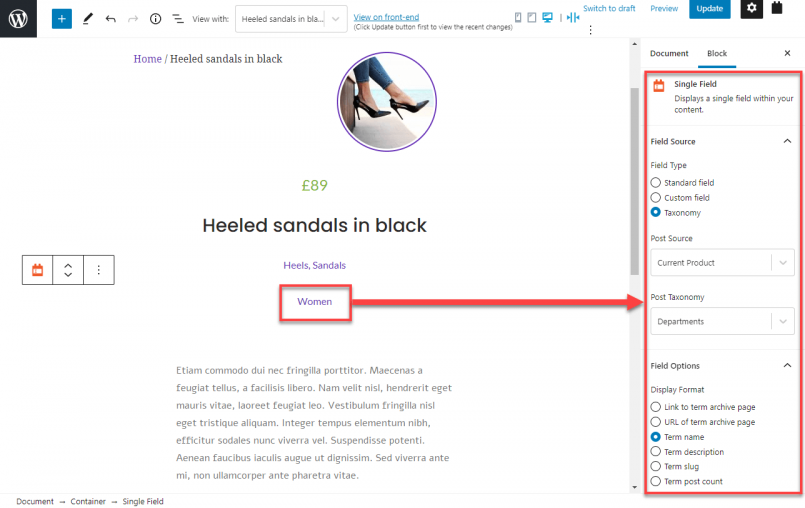 We used the Toolset Single Field block to display our custom "Department" taxonomy. All we needed to do was select that taxonomy as the field source in the sidebar.
Controlling WoodMart theme options
When editing templates and archive pages, you can find the Theme Options (Woodmart) section in the sidebar, on the Document tab. It lets you turn on and off theme options like the main page title, footer, sidebar, and more.
Each template has its own, separate settings for WoodMart. This gives you great flexibility in designing how your products and custom post types look on the front-end.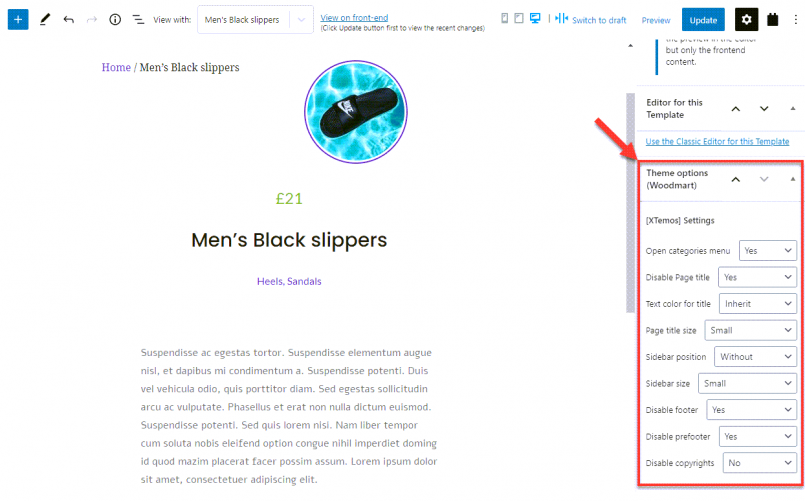 Please note that the preview in the editor doesn't always match the front-end results. This issue stems from the WoodMart theme itself.
Custom lists of products
Toolset allows you to create a completely custom list of products and display it anywhere you want.
Some of the popular types of custom lists you can design include:
Here's an example of a custom list displaying "Featured Products", displayed on single-product pages.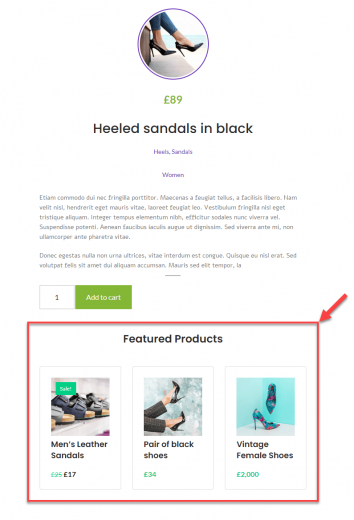 With Toolset, you can display your product lists using different layouts. Instead of the standard grid, you can also use a collage or masonry layout.
Here's a list of products displayed using a custom collage layout where the first product is bigger and in the spotlight.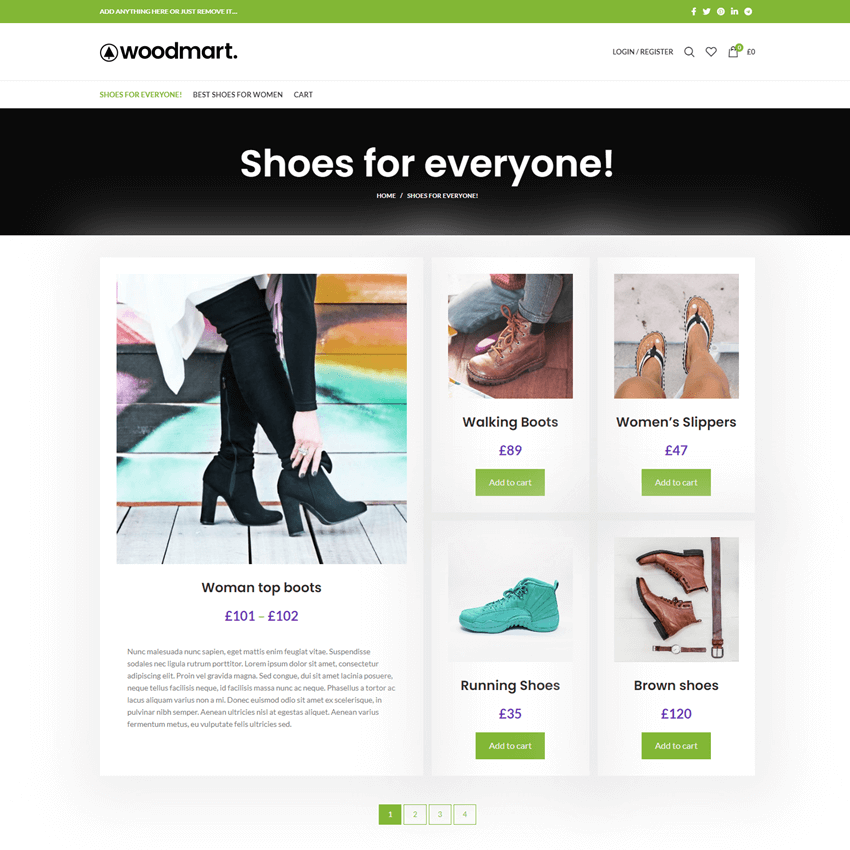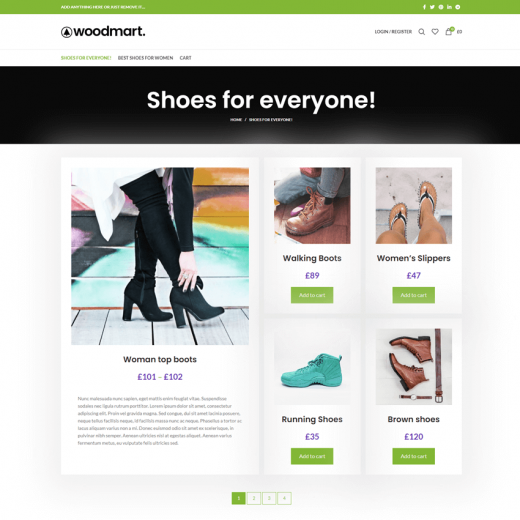 Custom Shop page
Toolset allows you to create a completely custom WooCommerce Shop page. Customize how products are displayed, choose which product fields to display, display custom product fields, and more.
Just like with templates, you can control different WoodMart theme options for your Shop page.
But you can go even further and add a custom search to your pages.
Here's an example of a custom search that allows users to easily find products in your store.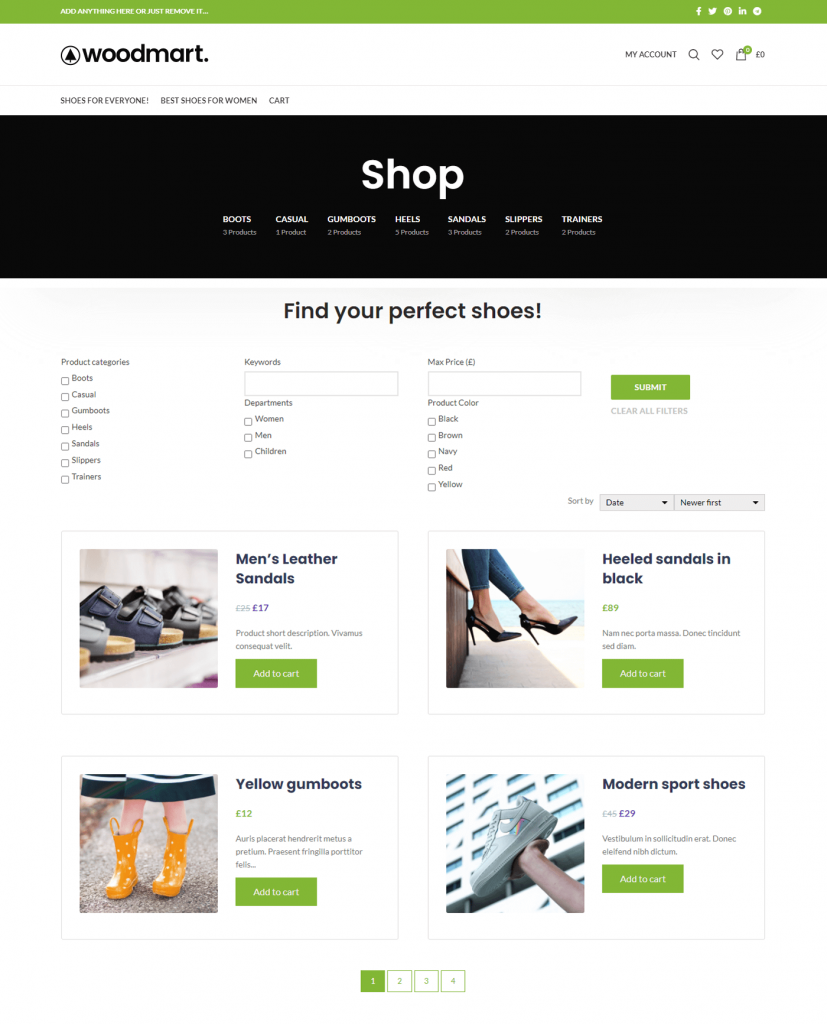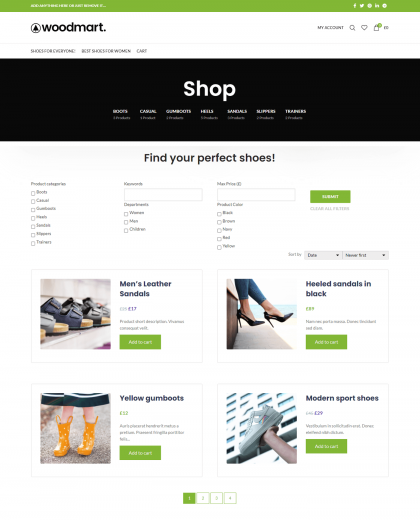 The search is designed visually using Toolset in the default WordPress editor. Search options are coming from custom fields and taxonomies. When users select any option, the list of products is automatically filtered.
Please note that currently, you cannot disable the built-in theme pagination for Toolset archives. This includes the Shop page.
Getting started with Toolset and WoodMart
If you're building a custom e-commerce site, we highly recommend going through our free training course about creating custom WooCommerce sites. It explains everything you need to start baking all the advanced Toolset features right into your e-commerce shop.
If you're new to Toolset, we recommend checking out our documentation. We have training courses on how to build complete sites including directory, listing, membership, and business sites.
Finally, check out the following video for a hands-on presentation of top Toolset features.