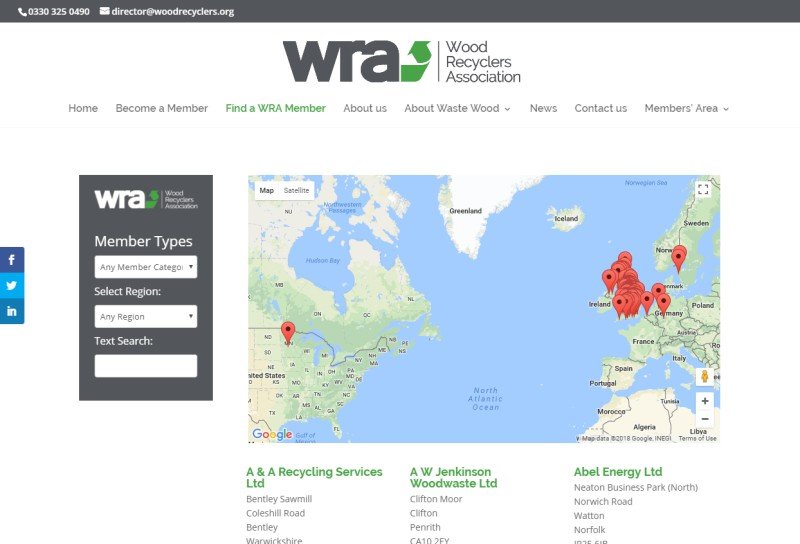 Wood Recyclers Association
This is a Divi website that makes use of Types & Views. Types was used to a custom post type for the organization's members and their individual attributes. Views is used to display members on the front end in both directory and map format.  Users can filter on the front end to find the correct members which are updated in real time.
A taxonomy is also used for the purpose of displaying selected premium members on certain pages.